Assassin's Creed
UBI Soft
Assassin's Creed is the next-gen game developed by Ubisoft Montreal that will redefine the action genre. While other games claim to be next-gen with impressive graphics and physics, Assassin's Creed merges technology, game design, theme, and emotions into a world where you instigate chaos and become a vulnerable, yet powerful, agent of change. The setting is 1191 AD. The Third Crusade is tearing the Holy Land apart. You, Altair, intend to stop the hostilities by suppressing both sides of the conflict. You are an Assassin, a warrior shrouded in secrecy and feared for your ruthlessness. Your actions can throw your immediate environment into chaos, and your existence will shape events during this pivotal moment in history. Key Features Be an Assassin Master the skills, tactics, and weapons of history's deadliest and most secretive clan of warriors. Plan your attacks, strike without mercy, and fight your way to escape. Realistic and responsive environments Crowds react to your moves and will either help or hinder you on your quests. Action with a new dimension total freedom Eliminate your targets wherever, whenever, and however. Stalk your prey through richly detailed, historically accurate, open-ended environments. Scale buildings, mount horses, blend in with crowds. Do whatever it takes to achieve your objectives. Relive the epic times of the Crusades Assassin's Creed immerses you in the realistic and historical Holy Land of the 12th century, featuring life-like graphics, ambience, and the subtle, yet detailed nuances of a living world. Intense action rooted in reality Experience heavy action blended with fluid and precise animations. Use a wide range of medieval weapons, and face your enemies in realistic swordfight duels. Next-gen gameplay The proprietary engine developed from the ground up for the next-gen console allows organic game design featuring open gameplay, intuitive control scheme, realistic interaction with environment, and a fluid, yet sharp, combat mechanic.
Assassin's Creed II
UBI Soft
Assassin's Creed 2. X360
Bayonetta
Sega Of America, Inc.
Bayonetta is a stylish and cinematic action game, directed by Devil May Cry creator Hideki Kamiya, set for release in 2009 on the Xbox 360 video game and entertainment system from Microsoft. A member of an ancient witch clan and possessing powers beyond the comprehension of mere mortals, Bayonetta faces-off against countless angelic enemies, many reaching epic proportions, in a game of 100% pure, unadulterated all-out action. Outlandish finishing moves are performed with balletic grace as Bayonetta flows from one fight to another. With magnificent over-the-top action taking place in stages that are a veritable theme park of exciting attractions, Bayonetta pushes the limits of the action genre, bringing to life its fast-paced, dynamic climax combat.
The Beatles: Rock Band
MTV Games
Experience The Beatles music and legacy like never before, utilizing the core Rock Band game play. "The Beatles: Rock Band" in an unprecedented, experiential progression through and celebration of the music and artistry of The Beatles. The game will allow fans to pick up the guitar, bass, mic or drums and experience The Beatles extraordinary catalogue of music through game play that takes players on a journey through the legacy and evolution of the band's legendary career.
Beautiful Katamari
Namco
The King of All Cosmos and the Prince have returned this time in amazing Next Generation brilliance! The game that took the video game world by storm is set to continue rolling with new stages, cousins, and visual style. Play as the Prince or one of the cousins, new and old, to roll up objects in all-new stages and missions as you explore this brand new creative exploration. With this new era, the hit style of gameplay is able to present an experience only hinted at in previous versons. Seamless katamari growing and animated presents add to the experience that has captivated hardcore and casual gamers everywhere.
Blinx The Time Sweeper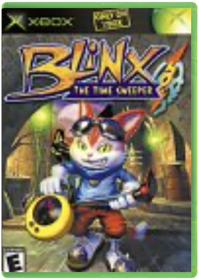 Microsoft
Blinx: The Time Sweeper takes into a new kind of action, in the world four-dimensional adventure! Become the master of time in this fun and exciting new 4-D game!
Blue Dragon
Microsoft
Product InformationFamed game producer Hironobu Sakaguchi of Mistwalker and developer Artoonpresent the highly anticipated Xbox 360™ exclusive Blue Dragon. Featuring thecharacter design of Akira Toriyama of Dragon Ball Z and music by Nobuo Uematsuof Final Fantasy Blue Dragon is an epic role-playing game that centers on ayoung boy named Shu and several of his friends.These unlikely heroes possess the power to control phantom shadows thatmirror the actions of their masters giving Shu and his comrades miraculousstrength and magical powers.The warriors can create and develop their combat styles by utilizingdifferent types of Shadow Change including Sword Assassin and Power Magic.Shu and his friends must use the shadows as weapons and wield their skills tosave their world from impending doom.Encountering various people on a planet where numerous ancient ruins remainthe characters and their shadows travel through a world full of mysteries andillusions where the slightest touch can cause reactions of unparalleledmagnitude.Product Features Innovative RPG gameplay features: As their quest progresses warriors can create original attack methods by utilizing several types of Shadow Change including Sword Assassin and Power Magic. You can choose to focus the hero on certain areas of expertise. Shadows level up and gain new abilities associated with the job they are currently doing. Once gained abilities are not lost and remain available to use when needed. Massive scope and engrossing environments: Shu and his companions battle their way through an immense world filled with vividly illustrated remnants of ancient civilizations long forgotten. Stunning graphics: Taking full advantage of the power of Xbox 360 Blue Dragon engages you in a world and characters that are brought to life with vibrant colors and detail from Shu's wild hair to his martial arts-style garb conveying the beautiful simplicity and sense o
Brutal Legend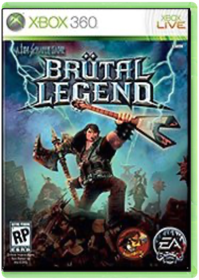 Electronic Arts
Brütal Legend is an action-adventure that marries visceral action combat with open-world freedom. Set in a universe somewhere between Lord of the Rings and Spinal Tap, it's a fresh take on the action/driving genre, which in this case is full of imitation cover bands, demons intent on enslaving humanity and Heavy metal tunes. Featuring the talents of comedian, actor and musician, Jack Black as super roadie Eddie Riggs, as well as cameos by some of the biggest names in metal music it's a wild ride in the belly of the beast that is not to be missed by gamers and Metalheads alike.

Classic action slasher gameplay with a comic twist.
View larger.
Unleashable Heavy metal powers.
View larger.
Over-the-top vehicular combat.
View larger.
8-player multiplayer support.
View larger.
Challenging bosses & baddies.
View larger.
A driving 108-tune Metal soundtrack.
View larger. Story
The vivid and wildly creative world of Brütal Legend is brought to life through a spate of chrome, leather, rocker babes, epic music, fire-breathing/stud-wearing beasts, mountains made of guitar amps, and more. Follow Eddie as he embarks on a tour of epic destruction with an axe, a guitar, and his minions as he commands the power of rock in epic band battles. It's lighter-flicking awesomeness that will melt your face clean off.

Action Combat
Brütal Legend's core gameplay is classic action slasher, but with a twist: ranged combat comes from your demon-slaying, electricity-creating guitar. Add that 1-2 punch to a guitar solo mechanic that can summon objects, buff your teammates, or cripple your opponents, and you have a deep, gratifying core gameplay combat loop that is fun for the hardcore and accessible for the casual.

A Streaming Open World
Brütal Legend gives you the freedom to walk, drive, or fly anywhere in a fully streaming open world whose art style is inspired by some of the most iconic and hilariously rad metal album covers ever created. Every vista in the beautiful universe of Brütal Legend looks like it was pulled from a Frank Frazetta painting.

Packed with Cameos and Voice Talent
Brütal Legend is full of cameos from gods of metal like Lemmy Kilmister, Rob Halford, Lita Ford, and many, many others. It has a MASSIVE metal soundtrack from every era of metal music: 1970's classic metal to 1980's hair metal to the scarier cousins of 1990's metal. And of course, Jack Black pays the ultimate homage to metal as Eddie the Roadie, continuing the theme from the work of his band, Tenacious D and his previous films like School of Rock and High Fidelity.

Multiplayer Mayhem
4v4 "skirmish" multiplayer marries action combat with a strategic unit-control mechanic. As the leader of one of the factions in the game, the player will direct his armies in a Battle of the Bands where the trophy is survival. Brütal Legend's multiplayer is online-enabled, so you can conquer your friends online via Xbox LIVE (broadband connection required for online play).

Soundtrack
The soundtrack of Brütal Legend is truly massive. Made up of 108 of the most rocking tracks from 75 different bands representing every sub-genre of metal, it is something to experience in and of itself. The complete track list includes:

"A Serpentine Crave" - Bishop of Hexen"Ad Notics" - Rotting Christ"Am I Evil?" - Diamond Head"Angel Witch" - Angel Witch"Angels Don't Kill" - Children of Bodom"Assault Attack" - Michael Schenker Group"Back at the Funny Farm" - Motörhead"Battle Angels" - Sanctuary"Battle Hymn" - Judas Priest"Believer" - Ozzy Osbourne"Betrayal" - Lita Ford"Birth of the Hero" - Tvangeste"Blackout" - Scorpions"Blitzkrieg" - Deathstars"Bomber" - Girlschool"Breadfan" - Budgie"Cathode Ray Sunshine" - Dark Tranquillity"Children of the Grave" - Black Sabbath"Crack the Skye" - Mastodon"Cremation" - King Diamond"Cry of the Banshee" - Brocas Helm"Dawn of Battle" - Manowar"Deadly Sinners" - 3 Inches of Blood"Destroy the Orcs" - 3 Inches of Blood"Diary of a Madman" - Ozzy Osbourne"Die For Metal" - Manowar"Dr. Feelgood" - Mötley Crüe"Drink the Blood of the Priest" - Brocas Helm"Fast as a Shark" - Accept"For the Glory Of" - Testament"Free Your Hate" - KMFDM"Frost" - Enslaved"Girlfriend" - Kabbage Boy"God of Thunder" - Kiss"Goliaths Disarm Their Davids" - In Flames"Hall of the Mountain King" - Savatage"Her Ghost in the Fog" - Cradle of Filth"High Speed Dirt" - Megadeth"Holiday" - Scorpions"Ignisis Dance" - Wrath of Killenstein"In the Black" - Motörhead"Insomnia" - Dark Fortress"Kickstart My Heart" - Mötley Crüe"Lay It Down" - Ratt"Leather Rebel" - Judas Priest"Live Wire" - Mötley Crüe"Loke" - Enslaved"Love Dump" - Static-X"Machine Gunn Eddie" - Nitro"March of the Crabs" - Anvil"Marching Off to War" - Motörhead"Master Exploder" - Tenacious D"Murmaider" - Dethklok"Metal Church" - Metal Church"Metal Storm/Face the Slayer" - Slayer"Metal Thrashing Mad" - Anthrax"More Than Meets the Eye" - Testament"Mr. Crowley" - Ozzy Osbourne"Mr. Scary" - Dokken"Narita" - Riot"Never Say Die" - Black Sabbath"Nightstalker" - Cloven Hoof"No Love Lost" - Carcass"Oblivion Instrumental" - Mastodon"One Shot at Glory" - Judas Priest"Overnight Sensation" - FireHouse"Painkiller" - Judas Priest"Progenies of the Great Apocalypse" - Dimmu Borgir"Pure Evil" - Iced Earth"Queen of Desire" - Ostrogoth"Queen of the Masquerade" - Crimson Glory"Riding the Storm" - Running Wild"Rip the System" - KMFDM"Road Racin" - Riot"Rock Bottom" - UFO"Rock of Ages" - Def Leppard"Skeleton on your Shoulder" - Coroner"Snap Your Fingers, Snap Your Neck" - Prong"So Frail" - Mirrorthrone"Soul Thrashing Black Sorcery" - Skeletonwitch"Stigmata" - Ministry"Still of the Night" - Whitesnake"Sulphur Injection" - Apostasy"Superbeast" - Rob Zombie"Swords and Tequila" - Riot"Symptom of the Universe" - Black Sabbath"Tag Team" - Anvil"Technical Difficulties" - Racer X"The Axeman" - Omen"The Beautiful People" - Marilyn Manson"The Hellion/Electric Eye" - Judas Priest"The Metal" - Tenacious D"The Somber Grounds of Truth" - Bishop of Hexen"The Wild and the Young" - Quiet Riot"Thieves" - Ministry"Through the Fire and Flames" - DragonForce"Thus Spake the Nightspirit" - Emperor"Tornado of Souls" - Megadeth"Warriors Dawn" - Slough Feg"(We Are) the Road Crew" - Motörhead"Welcome Home" - King Diamond"Wheels of Steel" - Saxon"When the Night Falls" - Iced Earth"Witches" - Candlemass"World of Hurt" - Overkill"Y.R.O." - Racer X"Youth Gone Wild" - Skid Row"Zoom Club" - Budgie
Child Of Eden
UBI Soft
Step inside a visionary entertainment experience that synchronizes stunning graphics and innovative sound design to electrify your senses. In Child of Eden, the newest project from renowned game designer Tetsuya Mizuguchi, Microsoft Kinect enables you to use your whole body as the controller, with no physical barriers between the game world and you. The unique synergy of movement, audio, and visuals makes Child of Eden a groundbreaking total sensory experience that is literally unforgettable.
Condemned: Criminal Origins
Sega Of America, Inc.
The hunt for a serial killer has never been soterrifyingly real.Product InformationWhat twists the mind of an ordinary human into a serial killer?Assigned to the Serial Crimes division Agent Ethan Thomas must answer thisquestion and bring the worst of society to justice.  His solve rate is thebest in the bureau...perhaps too good.  While investigating the growinglist of serial killers Agent Thomas concludes that something is twisting thebodies and souls of those that society has left behind.  The homelessaddicted and deranged are rising from the city's underbelly and committingmindless acts of violence.  Could there be an unseen connection between theincreasing brutality of the latest serial killings and the increasing crimerate?This question is pushed to the forefront after Agent Thomas is framed for themurder of two police officers.  Now he must solve the murders to stop thekillings and exonerate himself from the crimes of which he is accused.As FBI agent Ethan Thomas you rely on sharp instincts and sophisticatedforensic tools to investigate crime scenes collect evidence and find cluesthat will lead you to the killers.  With danger lurking in every shadowyou need whatever weapons you can find to stay alive.  If you run out ofbullets you will have to fight with a fire axe shovel pipe two-by-four orwhatever you can pry from the environment around you.  You will need tomake sure nothing stops you as you try to uncover exactly who...or what isbehind the grisly killings plaguing the city.Product Features Weapons and ammunition are scarce leaving the player vulnerable to the game's mentally deranged criminals. Careful detective work and precision reflexes are your primary means of survival. Intelligent enemies respond strategically to your offensive and defensive maneuvers. High-level physics allow players to manipulate background items which respond realistically when picked up kicked or bumped. Tightly woun
Conker: Live & Reloaded
Microsoft
Conker: Live and Reloaded brings back Conker, the squirrel with a bad attitude, for a new round of crazy gaming — this time with multiplayer options, so your friends can get in on the action. You'll lead an elite squadron to war as the Squirrels battle the invading Tediz. Players can compete as one of six combat specialists across multi-mission campaigns covering Old War and Future War, with all the non-stop action, humor, and innuendos Conker is famous for. Devastating weapons include camera-guided rockets, an acid thrower, and loads of grenade type — Operate five types of vehicles including Sky Steed, Mule Bomber, R-Hog, Toad, and Tankus Also includes the critically acclaimed Conker's Bad Fur Day, completely recreated for the Xbox — with all the hilarious situations, movie pastiches, off-the-wall puzzles, and crazy characters, from horny bees and voluptuous sun flowers, to singing piles of poo
Dance Central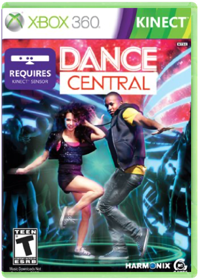 Microsoft
Dance Central, exclusively for Kinect for Xbox 360, is the first real dance video-game experience that is fun, social and for everyone! Brought to you by Harmonix, the developers who created the world-wide blockbuster Rock Band. Take it step-by-step with Break It Down or jump right in and start performing for your family and friends. Either way, you won't just learn dance moves, you'll own the dance floor!
Dance Masters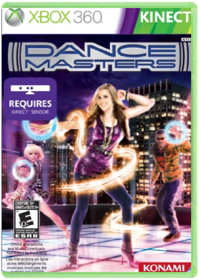 Konami
Being the pioneer of the franchise that started the dance game craze Konami introduces a brand new way to experience music and rhythm. The next generation in full body dancing is finally here! DanceMasters utilizes Microsoft Natal to give gamers the ultimate dance club right in their living rooms, with no peripherals required!
The Darkness
For XBOX 360. Can be played "Online". Rated "M".
Dead Island
Deep Silver
The player is drawn into the world of Dead Island on the brink of a mysterious epidemic that suddenly, and without warning, breaks out on the fictional island of Banoi. As a guest of the Royal Palms Resort, the player's stay was supposed to be a dream holiday; a luxurious getaway to the beautiful beaches of a tropical paradise. But faced with the reality of a zombie apocalypse, there is only one thing left to do: Survive. This is Dead Island a paradise to die for. The Island of Banoi: If you've been dreaming about paradise, we know a place where you can make those dreams come true. The Island of Banoi. Just off the coast of Papua New Guinea, located South of the Equator and just north of Australia. Until very recently much of the island was wild and primitive and totally untouched by the modern world. Even though the capital, Moresby, was founded by Australian settlers in 1895, many places deep in the interior still have never been seen by western eyes. Banoi's lush tropical beauty offers many natural wonders: from verdant rain forests to mountain highlands to virginal white sand beaches. Take a diving tour and experience the wonder of coral reefs teaming with life. Hike the mountain highlands or explore Banoi's extensive network of mysterious caves. Along the way you will encounter all manner of rare birds, butterflies, fish, reptiles, and mammals, including the great apes of the Banoi highlands. It's a sportsman's paradise with world-class rock climbing, fishing, hunting, sailing, and kayaking. Or if that sounds too taxing, find yourself a private beach, splash in the waves and soak up the sun. Meet the friendly people of Banoi. They are proud of their rich cultural heritage. The indigenous art is world renowned and unbelievably varied, reflecting the many local tribes with their own myths, legends and language. Come see what Heaven on Earth looks like. Come to beautiful Banoi. The pearl in the necklace of the Oceania Archipelago.
Dead or Alive 3
Tecmo
Fight the good fight. New codes, secrets and characters colonize the graphically stunning world of Dead or Alive 3, in this version created exclusively for Xbox. Compelling stories let you choose from a variety of new and returning characters to engage in hours upon hours of demonic fighting. Up to 4 players can battle it out in multiplayer mode while single-player mode offers deep levels to explore. Dead or Alive 3 is the next generation of fighting.
Dead Rising
Capcom
Dead Rising follows the harrowing tale of Frank West, a freelance photojournalist after the scoop of a lifetime. In a small suburban town that's overrun by zombies, he escapes to the local shopping mall, thinking it will be safe. Now it's a standoff, with zombies unable to get Frank, but him unable to get out & escape. Fortunately, he's got an entire mall at his disposal. Utilize everything you can find to fight off the flesh-hungry mob and search for the truth behind the horrendous epidemic.
Dead Rising 3
Microsoft
Dead Rising 3 puts you in the zombie-ravaged city of Los Perdidos, California. Do you have what it takes to escape before a military strike wipes out the entire city. As mysterious mechanic Nick Ramos, you'll rely on improvised weapons to battle off the hordes of undead while you explore the massive open world.

Set 10 years after the events of Fortune City in Dead Rising 2, players are introduced to Nick Ramos, a young mechanic with a strange tattoo and a mysterious past, who must find a way to escape a city full of zombies before an impending military strike wipes the city of Los Perdidos, and everyone in it, off the map. Nick can't do it alone - he must join up with other survivors to stay alive. They must fight their way out before it's too late.

With intense action and an unmatched level of weapon and character customization, Dead Rising 3 delivers a heart-pounding experience unlike any other as you explore, scavenge and fight to survive in a massive open world on the brink of a zombie apocalypse. Get ready for a new generation of zombie-slaying thrills.

Features
The Elder Scrolls V: Skyrim
Bethesda
The Elder Scrolls V: Skyrim is the next installment in the award-winning Elder Scrolls series. Skyrim is the follow up to the 2006 Game of the Year, The Elder Scrolls IV: Oblivion and the next game from Bethesda Game Studios, creators of the 2008 Game of the Year, Fallout 3.
Eternal Sonata
Namco
On his deathbed, Chopin, the famous composer, drifts between this life and the next. In his dreams, happenstance encounters with a young girl facing a terrible destiny and the boy who will fight to save her, leads to Chopin's discovery of the light that shines in each of us in this enduring tale of good and evil, love and betrayal. With gorgeous next gen visuals and style, a unique battle system, and a captivating story, Eternal Sonata promises to give Xbox 360 fans the RPG they've been waiting for.
Fable III
Microsoft
In Fable III, the latest installment of the critically acclaimed Xbox 360 exclusive franchise, fans new and returning will now embark on an epic adventure, where the race for the crown is only the beginning of your spectacular journey. Five decades have passed since the events of Fable II, and Albion has matured into an industrial revolution, but the fate of the kingdom is at peril.
Fallout: New Vegas
Bethesda
Welcome to Vegas. New Vegas. It's the kind of town where you dig your own grave prior to being shot in the head and left for dead...and that's before things really get ugly. It's a town of dreamers and desperados being torn apart by warring factions vying for complete control of this desert oasis. It's a place where the right kind of person with the right kind of weaponry can really make a name for themselves, and make more than an enemy or two along the way. As you battle your way across the heat-blasted Mojave Wasteland, the colossal Hoover Dam, and the neon drenched Vegas Strip, you'll be introduced to a colorful cast of characters, power-hungry factions, special weapons, mutated creatures and much more. Choose sides in the upcoming war or declare "winner takes all" and crown yourself the King of New Vegas in this follow-up to the 2008 videogame of the year, Fallout 3. Enjoy your stay.
Fantasia: Music Evolved
Disney Interactive
Disney Fantasia: Music Evolved - Xbox One. Players enter the magical realm of Fantasia selected by the legendary sorcerer Yen Sid to hone their musical and magical prowess as his new apprentice. Perform to hit songs by using natural gesture-based motion gameplay. Tracks from Bruno Mars Queen Fun. Kimbra and AVICII and other top artists. Transform and remix music via magical manipulators in real-time like never before. Explore breathtaking environments with a motion controlled "muse". Discover worlds filled with hidden musical interactions designed to engage players and encourage creativity.
Game Party: In Motion
Warner Bros
Game Party is now BIGGER, BETTER and MORE FUN than ever before on Kinect for Xbox 360 video game and entertainment system from Microsoft. Game Party: In Motion brings everyone's favorite party games directly into their living room and with no controller required players can jump right into the fun. With numerous games to choose from there is something for all ages and skill levels to play. Game Party: In Motion allows family and friends to connect, play and get the party started!
Gears of War 2
Microsoft
Gears of War 2 is the eagerly anticipated sequel to the 4.5 million selling blockbuster third-person tactical action game that became one of the most popular Xbox 360 games in history. This time, Marcus Fenix and Delta Squad are poised to deliver a bigger, badder, and more intense experience.
Ghostbusters: The Video Game
Atari Inc.
When Manhattan is once again overrun by ghosts and other supernatural creatures, players will take on the role of a new recruit joining the famous Ghostbusters team.
Guitar Hero 2
Activision Inc.
Guitar Hero 2 X360
Guitar Hero III: Legends of Rock
Activision Inc.
Guitar Hero 3
Guitar Hero: Aerosmith
Activision Inc.
Guitar Hero: Aerosmith is built around the legendary music of America's Greatest Rock `N Roll Band: Steven Tyler, Joe Perry, Brad Whitford, Tom Hamilton and Joey Kramer. This game puts players in the shoes of Perry (guitar), Whitford (guitar) and Hamilton (bass), as they rock out alongside frontman Tyler and drummer Kramer. Gamers will experience Aerosmith's Grammy winning career, from their first gig to becoming rock royalty, in a way that no other entertainment vehicle offers. As fans progress through their careers in the game, they can rock out to scores of Aerosmith's greatest hits, as well as songs from celebrated artists that the band has either performed with or has been inspired by in some way. Venues from historical moments during the band's illustrious career offer the experience of 'sweet emotion' and further capture the essence of the band's rise to fame.
Halo 2
Microsoft
Halo 2 Limited Edition continues the story of Master Chief, the heroic super-soldier who defied the invading alien Covenant and survived. The Covenant leaders within Halo are angry at this unheard of event. To save face, they launch an invasion of our planet. Earth's defenses are breached, and we're all in danger — unless Master Chief can lead a small military squad to victory against Covenant forces, in all-out guerilla warfare! Special Limited Edition includes DVD with behind the scenes making of footage, deleted characters and cinematics, art gallery, developer commentary and more Comes in special edition tin case
Halo 3
Microsoft
Halo 3: ODST
Microsoft
Microsoft Halo 3: ODST 5EA-00001 PC Games
Halo 4
Microsoft
Halo 4 Xbox 360 S English NA NTSC DVD. 2 discs - The first disc is the Campaign. The second disc is focused on Multiplayer and Spartan Ops. Typically Disc 2 is installed on the HD so that you never have to switch discs.
Halo Reach
Microsoft
In Halo: Reach, the blockbuster prequel to the Halo trilogy, experience the events that transpired on the planet Reach.
Halo: Combat Evolved
Microsoft
Bent on humankind's extermination, a powerful fellowship of alien races known as the Covenant is wiping out the Earth's fledgling interstellar empire. You and the other surviving defenders of a devastated colony-world make a desperate attempt to lure the alien fleet away from Earth. Shot down and marooned on the ancient ring-world, Halo, you begin a guerilla-war against the Covenant. Fight for humanity against an alien onslaught as you race to uncover the mysteries of Halo.
Halo takes you deep into the future, with the fate of planet Earth hanging on your shooting skills. After a massive battle, only one ship is left and its crew is stranded on an abandoned space station. You must do whatever it takes to keep the Covenant from reaching Earth.

Experience the ultimate Halo challenge with all-new online multiplayer for up to 16 players. Take on the world in any of the 15 multiplayer maps including 6 brand new maps never before seen. Unleash destruction with incredible weapons and vehicles including brand new armaments for intense online multiplayer games. Voted Game Of The Year by IGN.com, Electonic Gaming Monthly, and Xbox Magazine.
Halo: Combat Evolved Anniversary
Microsoft
Halo: Combat Evolved Anniversary is a spectacularly remastered version of the original campaign, created in celebration of the 10th anniversary of one of the most beloved franchises in gaming history. With a bounty of new features including cooperative play over Xbox LIVE, a bundle of some of the most beloved multi player maps in history re-imagined for Xbox LIVE, new challenges and a new story to uncover. Anniversary is a must-have experience.
Indigo Prophecy
Atari Inc.
Indigo Prophecy is a paranormal thriller that lets you become multiple characters and view the experience from multiple viewpoints. Incredible film-style design pulls you into the story, until you're intimately immersed in the game. Your actions will affect the plot and create a scenario-driven, interactive experience.
New York City is stunned by a string of weird murders, all following the same pattern: Ordinary people kill total strangers in public areas. Lucas Kane becomes another of these killers when he murders a stranger in a men's bathroom. Covered in blood, Lucas regains consciousness with no memory of why he committed murder. He must solve this mystery before being incarcerated for life. Over 50 stuntmen and actors were used for the game, to create the most realistic, high-caliber, Hollywood-style action sequences
Kameo: Elements of Power
Microsoft
Kameo: Elements of Power is a larger-than-life journey full of intense combat, magnificent exploration, and innovative action. The future of the world depends on Kameo, who must capture, harness, and unleash a wide assortment of monsters to rescue three of her Elemental Ancestors and destroy the Dark Troll King who threatens the planet and its wildlife. Kameo will be granted the power to transform into incredible monsters, but they must be honed to their maximum capacity as she makes her way through a world bursting with strange life and breathtaking sights.
Kinect Adventures!
Microsoft
Kinect Adventures! Explore the World - and Beyond! KinectTM Adventures will get you off the couch and into the game in a whole new way. You and your friends and family will jump, dodge, and kick your way through 20 pulse-pounding adventures set in exotic locations. Work together as you navigate through roaring rapids, challenge obstacle courses or save a leaky underwater laboratory. Show off and share your accomplishments online with Photo Moments and Living Statues. The spirit of adventure awaits!
Kinect Disneyland Adventures
Microsoft
Harnessing the controller-free magic of Kinect for Xbox 360, Kinect: Disneyland Adventures will allow children and Disney fans of all ages to explore Disneyland park, enjoy immersive adventures based on popular attractions, engage in challenging quests, and interact with beloved Disney characters using their full bodies and voices, no controller required. Kinect: Disneyland Adventures is your ticket to the magical world of Disneyland through Kinect, right in your living room.
Kinect Sports
Microsoft
With Kinect Sports, anyone can become the next star of the living room, and it's fun no matter how fit you are. Add your style to any of the six action-packed games - Soccer, Volleyball, Track & Field, Bowling, Table Tennis or Boxing - with Full Body Play. Compete against yourself to set a personal best or win as a team. Either way, you will unlock new content and thrills as you play.
Kinect Sports Season Two
Microsoft
Kinect Sports: Season Two" sprints out of the box at full speed, taking full advantage of the revolutionary Kinect technology and its latest exciting features like in-game voice commands and enhanced motion tracking.
Kinect Star Wars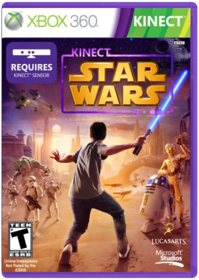 LucasArts
Kinect Star Wars brings the Star Wars Universe to life like never before. Harnessing the controller-free power of Kinect for Xbox 360, Kinect Star Wars allows fans to physically experience training as a Jedi, using the Force and battling with a lightsaber. Using full body motions, players can live out the ultimate Star Wars fantasy, no controller required.
Lego Rock Band
Warner Bros
Lego Rock Band
Lost Planet: Extreme Condition
Capcom
In Lost Planet, human snow pirates navigate VS (Vital Suits) through hostile ice-covered environments, fighting against the indigenous Akrid creatures for the precious thermal energy they need to survive. For one such pilot named Wayne, death almost seemed imminent until he was fortunately rescued. However, he can only remember a few fragments of his past including the slaying of his father by the monstrous beings. Yet under the veil of ice, a devious plan has been set into motion for the termination of all Akrid and snow pirates alike. What really happened to Wayne? Who is plotting the destructive scheme? Encounter valuable allies and dangerous enemies on Wayne's search for the truth.
Mass Effect 2
Electronic Arts
The second chapter in the Mass Effect trilogy takes you to the darkest reaches of space, where you must uncover the mystery behind the disappearance of humans across many worlds. Prepare yourself for a suicide mission to save mankind. Travel the galaxy to assemble a team of soldiers and combat specialists, and launch an all-out assault on the heart of enemy territory.
Mass Effect 3
Electronic Arts
Earth is burning. Striking from beyond known space, a race of terrifying machines have begun their destruction of the human race. As Commander Shepard, an Alliance Marine, your only hope for saving mankind is to rally the civilizations of the galaxy and launch one final mission to take back the Earth.
Murdered Soul Suspect
Square Enix
MURDERED: SOUL SUSPECT is a dark, detective thriller with a supernatural twist: solving your own murder from the afterlife. Play as Ronan O'Connor, a Salem police detective with a chequered past, whose life is brought to an untimely end by a brutal killer. Trapped in a limbo world called Dusk, he is unable to find peace until he can bring his killer to justice. As Ronan, use powerful supernatural abilities to freely explore the shadowy afterlife. Unable to communicate with the detectives on his case, Ronan must read the minds of the living, influencing their thoughts and actions, and interrogate Salem's dead to piece together the truth. The afterlife is not a safe place however, and his investigations are threatened by demonic spirits wanting to devour his soul
Need for Speed Rivals
Electronic Arts
Welcome to Redview County, where a street-racing rivalry between cops and racers never stops as both sides compete in an all-out war to take over the social, local and national media and earn the best cars, mods and technology. Risk Everything. Trust No One.
Perfect Dark Zero
Microsoft
The Limited Collector's Edition of Perfect Dark Zero is presented in a colorfully-embossed metal collector's case with a protective cover. Includes full version of the game, a bonus DVD (The Art of Perfect Dark Zero video feature, Kepi & Kat music track from the game, Perfect Dark Zero Gamer Tiles to customize your identity on Xbox Live, Perfect Dark Zero Heads-Up Display (HUD) UI Skin to customize your Xbox 360 experience, and the first chapter from the new novel, Perfect Dark: Initial Vector), plus the Perfect Dark Zero special edition comic booklet, Hong Kong Sunrise, a collectible Perfect Dark Zero Glyph Card, and a Game Manual...Joanna Dark returns in the Xbox 360 exclusive Perfect Dark Zero, the prequel to the internationally award winning and mulitmillion-selling, first-person shooter Perfect Dark from famed game developer Rare Ltd. A secret war has begun - between shadowy corporations bent on world domination. Joanna Dark and her father Jack are caught up in the fight for the future of the planet. A routine bounty hunting mission rips open a global conspiracy that will change Joanna's destiny - forever.
Quantum Break
Microsoft
From the creators of Max Payne and Alan Wake, comes Quantum Break, a revolutionary entertainment experience that blurs the lines between television and gaming. With Quantum Break, Remedy Games delivers an action-packed, fast paced game in which you bend and shape time in order to survive. Master unique powers, bending and warping time to outmaneuver and outwit the enemy. Epic moments of destruction, captured in time, become your playground.

How you play the game shapes a personalized version of the television show. Watching the show gives you strategies and insights that will impact the way you play the game and helps you discover unique content within the game. Together, the game and the show deliver a holistic entertainment experience, possible only on Xbox One.
Rare Replay
Microsoft
To celebrate its 30th anniversary, Rare brings together the adventures of its iconic characters in a collection that spans the decades. From its earliest 2D classics to Xbox 360 triumphs, Rare Replay delivers a gaming treasure trove for veteran players and newcomers alike.

As you brawl with the Battletoads, grab Jiggies in Banjo-Kazooie and fight the future in Perfect Dark, you'll uncover bonus content and exclusive looks at the creation of Rare Replay's hits. Master the basics or test your skills with all-new snapshot challenges and 10,000 Gamerscore. Gaming's greatest are back, lovingly presented and exclusively on Xbox One!
Red Dead Redemption
Rockstar Games
Red Dead Redemption is a Western epic, set at the turn of the 20th century when the lawless and chaotic badlands began to give way to the expanding reach of government and the spread of the Industrial Age. The story of former outlaw, John Marston, Red Dead Redemption takes players on a great adventure across the American frontier.
Rock Band 2
MTV Games
Rock Band 2 SOFTWARE ONLY X360
Rock Band 3
MTV Games
Rock Band 3 is the next generation of the ultimate social and interactive music gaming platform developed by the category's leading pioneers, Harmonix Music Systems. Featuring innovative game modes and instruments, Rock Band 3 will change the way fans think about and play music games.
Rock Revolution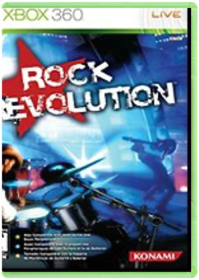 Konami
Release your inner rockstar or allow your friends the privilege of picking up an axe or pounding the skins with you to 40 mind bending rock and roll tracks! Unleash your creative juices in the Jam Mode where you can create your own music in a state of the art multi-track studio! This is the musical revolution the world has been waiting for!
Sega GT 2002 / Jet Set Radio Future
Sega Superstars Tennis / Xbox Live Arcade Compilation Disc
Sega Entertainment
Shenmue 2
Sega Of America, Inc.
Shenmue II is an epic adventure with all the elements of a great movie—drama, mystery, suspense, and action–-and offers a unique gameplay experience that seamlessly blends elements of action, adventure, fighting, and role-playing games. In Shenmue II, players assume the role of Ryo Hazuki, a young man dedicated to the task of tracking his father's murderer and unlocking the mysteries of the Phoenix Mirror. Shenmue II continues where Shenmue left off and brings Ryo to Hong Kong with many questions still unanswered as he follows the trail of Lan Di, the man who killed his father.
Silent Hill: Downpour
Konami
Experience the spine-tingling chills and psychological terror while exploring the sleepy town of Silent Hill as Murphy Pendleton. Uncover the deep and dark storyline of the latest Silent Hill thriller. Immerse yourself in the desolate town of Silent Hill with intense visuals powered by Unreal 3 technology that bring the town, characters, creatures and alternate hell to life. Unlock new game areas, special items and bonus content by venturing into all-new side quests. Explore the ever-changing game world that features day and night Normal world and Otherworld world that are manifested and sourced from character actions throughout the game. Get closer to the action with 3D technology for the first time ever. Lose yourself in the desolate and terrifying town with renowned story and music talent, including Silent Hill comic writer, Tom Waltz, original music directed and composed by Dan Licht and the theme song performed by hard-rock group, Korn.
Silent Hill: HD Collection
Konami
Experience the horrors of Silent Hill all over again with this collection of Silent Hill 2 and 3, rendered in high-definition for the first time ever. SILENT HILL 2: You are back to the town of Silent Hill as James, a man who lost his wife several years earlier. One day, he receives a letter from his dead wife telling him to come back to Silent Hill, but what he finds there when he returns is nothing short of horrifying. SILENT HILL 3: The series' trademark brand of psychological horror and terrifying gameplay continues. As a teenage girl named Heather, players must explore and unravel the mysterious connection between the god-forsaken town and her inner fears.
Sneak King
——————————————
XBOX Game~Sneak King~Includes Both XBOX 360 & XBOX Original Versions!
Sonic and All-Stars Racing Transformed
"Sega of America, Inc."
Sonic & All-Stars Racing Transformed Bonus Edition - X360
Sonic Unleashed
Sega Of America, Inc.
Take an unforgettable journey around the world in Sonic Unleashed! With seamless 3D to classic 2D perspectives, new speed capabilities, and an all new proprietary engine, as well as new combat, movement, functional abilities and platforming, Sonic is UNLEASHED like never before!
Star Wars The Force Unleashed
LucasArts
The story and action of Star Wars: The Force Unleashed expands with the release of Star Wars The Force Unleashed: Ultimate Sith Edition, a special new version of the game that will show gamers the deepest, darkest side of the Force in a story that puts them on a collision course with Luke Skywalker himself. The Ultimate Sith Edition includes all of the original missions found in Star Wars: The Force Unleashed as well as content previously only available via download and an all-new exclusive bonus level. It combines the original Star Wars: The Force Unleashed videogame and three new levels to create the definitive ultimate-evil storyline of the events that occurred between the two classic Star Wars movie trilogies. Additional content includes two levels set on Coruscant and Tatooine previously only available via direct download and an all-new exclusive level available only in the Ultimate Sith Edition package. Star Wars: The Force Unleashed completely re-imagines the scope and scale of the Force and casts players as Darth Vader's "Secret Apprentice," unveiling new revelations about the Star Wars galaxy seen through the eyes of a mysterious new character armed with unprecedented powers. Originally released in September 2008, the game quickly became the fastest-selling Star Wars game ever, and has since sold six million units worldwide.
Tetris Evolution
THQ
Tetris Evolution X360
Titanfall
Electronic Arts
RECORD SETTING 6 GAME CRITIC AWARD WINS!
BEST OF SHOWBEST ORIGINAL GAMEBEST CONSOLE GAMEBEST PC GAMEBEST ACTION GAMEBEST ONLINE MULTIPLAYER

Prepare for Titanfall. Crafted by one of the co-creators of Call of Duty and other key developers behind the Call of Duty franchise, Titanfall is an all-new universe juxtaposing small vs. giant, natural vs. industrial and man vs. machine. The visionaries at Respawn have drawn inspiration from their proven experiences in first-person action and with Titanfall are focused on bringing something exciting the next generation of multiplayer gaming.

KEY FEATURES
Fast-Paced Future Warfare – In Titanfall the advanced warfare of tomorrow gives you the freedom to fight your way as both elite assault Pilot and agile, heavily armored 24' tall Titans. Titanfall rethinks fundamental combat and movement giving players the ability to change tactics on the fly, attacking or escaping depending on the situation.The Future of Online Multiplayer Action – The game is entirely multiplayer, in a new experience that combines fast-paced online action with the heroic set piece moments traditionally found in campaign mode. The intersection of the two is a big part of what gives Ttianfall its iconic identity.The Visionaries that Defined Gaming for a Generation are back! — Founded in 2010, Respawn Entertainment was formed by Vince Zampella and Jason West, former co-founders of Infinity Ward and two of the co-creators of the multi-billion dollar franchise Call of Duty™ They are building on their pedigree and taking a new approach to game design and creating an all new universe with Titanfall

System Requirements:Supported OS: Windows XP   Windows Vista   Windows 7      

Origin account required for game activation and installation
Titanfall 2
Xbox
Blaze your way through the frontier with these sizzling hot customizations. The Nitro scorch Pack gives you Nitro war paint and firebrand nose art Options that will really make your Titan Stand out in the Heat of battle. And add a little extra flair with a unique Gold beast mode call sign.