3 Free Games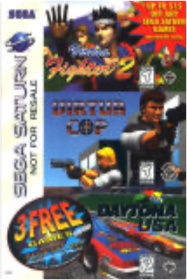 Virtua Fighter 2 / Virtua Cop / Daytona USA
The Activision Decathalon
Assassins Creed III: Liberation
The year is 1765. Ten years before the American Revolutionary War in the north, Spanish forces plan to take control of the Louisiana Territory in the south, but they have yet to reckon with Aveline, a deadly assassin who uses every weapon and well-honed skill in her arsenal to win freedom for her land and her people. Whether silently eliminating her enemies with vicious slow-motion chain kills or luring them into deadly traps, Aveline strikes mortal fear into the hearts of any who stand in her way. As an assassin, Aveline finds herself on an unforgettable journey that will take her from the crowded streets and voodoo-haunted swamps of New Orleans to ancient Mayan ruins. She plays a pivotal role in the turbulent birth of the new nation and fights for freedom not only for herself, but for her fellow citizens.
Asteroids
Astroblast
Barnstorming
Berzerk
Combat
Cosmic Ark
Crystal Castles
The Darkness
For XBOX 360. Can be played "Online". Rated "M".
Defender
Demon Attack
Dodge 'Em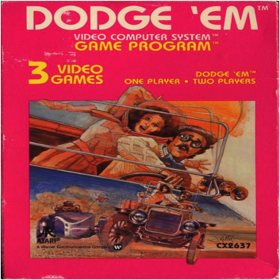 Donkey Kong
Donkey Kong Junior
Dragon's Lair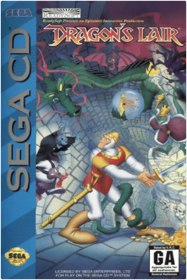 Dream Passport
E.T.
Ecco the Dolphin: Defender of the Future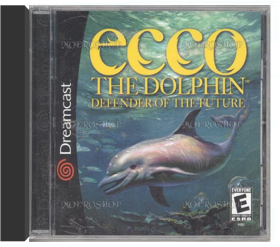 Ecco the dolphin has always played the part of Sega's more sedate mascot, providing a relaxing contrast to the hyperactive Sonic the Hedgehog games. Ecco the Dolphin: Defender of the Future continues this tradition on the Dreamcast, putting the title character in charge of saving the world yet again. An alien force (creatively called The Foe) has abducted all the humans and most of the dolphins from earth, leaving only a tiny force of dolphins to restore things to normal. As Ecco, players must travel through an enormous underwater world, interacting with other sea creatures and solving puzzles in a quest to stop The Foe once and for all.

The Dreamcast's power is exploited to beautiful new extremes in this game. The underwater environments are filled with shimmering rocks, colorful plants, and outcroppings of coral. Families of turtles slip through the water in a stately line, while schools of fish dance in circles and translucent jellyfish sit suspended in the depths. The most amazing creatures by far are the dolphins—including Ecco—as they are rendered in perfect detail and benefit from incredibly fluid animation. This is one beautiful game, and the serene soundtrack adds to the overall atmosphere.

Unfortunately, the gameplay is about as shallow as the ocean is deep. There are many missions to complete, from dolphin races to killing teams of sharks, but there are so few controls that nearly all assignments are completed in the same way. Tasks become much harder as the game progresses, and the lack of direction given to players players needlessly adds to the difficulty. We wasted countless hours of trial and error trying to figure out what we were supposed to do—time that would have been saved had the mission objectives been clearer. Still, Ecco the Dolphin is an engaging way to waste time, thanks to its open environments and hypnotic beauty. —T. Byrl Baker

Pros:Absolutely beautiful environmentsFluid animation

Cons:No way to save games in the middle of a levelRepetitive gameplayThe game slows when there are many objects onscreen at once
Feet of Fury
FIFA Soccer 97
Fix-It Felix Jr.
Food Fight
Freeway
God of War: Chains of Olympus: Battle of Attica
Guardian War
Ice Hockey
Journey Escape
Jr. Pac-Man
Kangaroo
Laser Blast
Megamania
Mickey Mousecapade
Mouse Trap
NBA Jam: Tournament Edition
NHL 95
NHL Hockey
Out Run Europa
sega game gear racing
Pac-Man
Phoenix
PlayStation VR Demo Disc
Pole Position
Pressure Cooker
Pringles The Game
Putt Putt Joins the Parade
Raiders of the Lost Ark
Robotron 2084
Sampler Disc for PSP: Volume 1
Sega GT 2002 / Jet Set Radio Future
Sewar Shark
Sewer Shark
Sonic CD
Sonic Riders Demo
Space Invaders
SpaceChase
Stampede
Steel Empire
Street Fighter 2
Street Fighter X Tekken / Super Street Fighter IV: Arcade Edition
Super Challenge Baseball
Super Mario Bros.
Super Wing Commander
SwordQuest: FireWorld
Venture
Vigilante 8
Vigilante 8 - Racing
Warlords
Web Browser
Wild Gunman
WWF In Your House
X-Men 2: Clone Wars
Yars' Revenge
Sneak King
——————————————
XBOX Game~Sneak King~Includes Both XBOX 360 & XBOX Original Versions!
6-Pak
"Sega of America, Inc."
A collection of games for the Genesis. Includes Golden Axe, Streets of Rage, Columns, Revenge of Shinobi, Sonic, and Super Hang-On.
18 Wheeler
"Sega of America, Inc."
Even if you're not the type to bleat out the 1975 hit "Convoy" over a CB radio, you'll probably still get the sweats thinking about racing with 20 tons of cargo pushing your rig. Choose between four 18-wheel trucks, and then ride against rival truckers and the clock as you try to deliver your payload intact and on time. The game offers 20 stages on the way from New York to San Francisco, as well as four play modes: Arcade, Parking Challenge, Score Attack, and Versus. Eighteen Wheeler is compatible with separately sold steering-wheel controllers.
The Adventures Of Batman & Robin
"Sega of America, Inc."
After Burner III
"Sega of America, Inc."
Sega CD game
Alien Front Online
"Sega of America, Inc."
Android Assault: The Revenge Of Bari-Arm
"Sega of America, Inc."
Arcade Classics
"Sega of America, Inc."
Missle Command, Centipede & Pong
Astro Warrior
"Sega of America, Inc."
Christmas Nights into Dreams
"Sega of America, Inc."
Twas the Nights before Christmas and all through the house not a creature was stirring, not even a mouse... Well, maybe a virtual winter world filled with unbelivable real-time effects, fantastic creatures and beautiful Christmas themes. Seasons Greetings from Sega!
ChuChu Rocket!
"Sega of America, Inc."
EyeToy is best enjoyed by groups Online gaming has arrived on the Dreamcast! Chu Chu Rocket is the first \ game to fully utilize the Internet connectivity of the Dreamcast. This simple (but very addic\ tive) puzzle game is strongly reminiscent of the traditional "cat-and-mouse" game. Your goal is to herd some \ intergalactic rats (the strangely-named Chu Chus) into a rocket, while avoiding some whacked-out space \ cats (a.k.a. Kapu Kapus) that are in fast pursuit.

While the bare-boned graphics won't win any design awards, Chu Chu Rocket does offer an impressive online gaming experience. In addition to the solo mode, the game let\ s you connect with gamers from around the world for true multiplayer madness. Whether you compete against\ others or tag-team to solve the puzzles, Chu Chu Rocket provides an exciting entry point into \ the emerging world of networked gaming. (Note: Online features require players to have an existing IS\ P connection, sold separately.)
Crazy Taxi
"Sega of America, Inc."
If you think it's hard to flag down a cab in a big city, try driving one in Sega's zany straight-from-the-arcade port of Crazy Taxi. If you're one of the teeming fans who eagerly played Crazy Taxi in the arcade at a buck a pop, then this game is a must-buy, if only from a purely economic standpoint. Even those who don't know the difference between Crazy Taxi and the long-running TV series Taxi will immediately recognize the appeal of this game. In fact, this game is so impressive and addictive that it should easily convince a whole new wave of buyers to purchase a Sega Dreamcast.

What's so hot about Crazy Taxi? For starters, the graphics sport the most impressive re-creation of a living city ever seen in a video game. The level of detail is astounding and never ceases to surprise the player as block after unique block speeds by. The city is a distilled version of San Francisco with some landmarks and neighborhoods left intact. Making it seem all the more real are apparent product placements of real-world retail locations such as KFC, Tower Records, and Pizza Hut. And just about everything you see on the screen is interactive: boxes, phone booths, and mailboxes topple when bumped or smashed, pedestrians leap and tumble out of your path, and the myriad of traffic attempts to avoid your erratic high-speed antics. While some driving games brag about a lack of boundaries, this one delivers—players drive on the ocean floor, off the second floor of a parking garage, through parks, and down stairs. A helpful hovering arrow points drivers in the correct direction, but you can truly drive wherever you want at any time, making for tons of replay value.

While the game is a direct port from the arcade game of the same name, there's plenty more depth in the home version. In addition to the city that appears in the coin-op version, the Dreamcast version also includes an entirely new city. Crazy Taxi includes a trunk-load of mini-games that help to teach drivers how to perform the special speed boosts and maneuvers in the game.

Though this game would be plenty exciting without any sounds at all, it has an adrenaline-pumping soundtrack supplied by punk crossover bands the Offspring and Bad Religion, as well as some good, if sometimes monotonous, dialogue between the driver and the passengers. —Jeff Young

Pros:Wonderful, realistic graphicsEasy to get into, and full of many long hours of addictive playEven more to offer than the fantastic arcade game upon which this is basedCons:On very few occasions players will encounter some graphic slowdown
Earthworm Jim
"Sega of America, Inc."
Ecco the Dolphin
"Sega of America, Inc."
Rated for everyone
Fighters Megamix (Japan)
"Sega of America, Inc."
Fighters Megamix Japanese Format (NTSC-J). Box,package,
Jurassic Park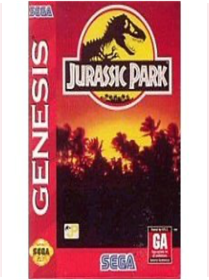 "Sega of America, Inc."
Plunge into a heart-wrenching race for survival! On a tropical island, a violent hurricane rips through the dinosaur preserve, trapping the tourists and freeing the most terrifying animals in prehistory! Two bigger-than-life ways to play: Be a dinosaur! As a Raptor, rampage across the island battling other beasts and eluding the traps and weapons of your human enemies. As Grant, the paleontologist, arm yourself with tranquilizer guns, and sleeping-gas grenades. Dodge the slashing jaws of the Tyrannosaurus Rex and the paralyzing spit of the Dilophosaurs! 16 mammoth megs of nerve-shredding action!
Knuckles Chaotix
"Sega of America, Inc."
Kolibri
"Sega of America, Inc."
From the manufacturer: Deep in the Earth, a powerful ancient crystal hums, fueling the balance of nature. But when its toxic twin plummets to earth, nature totters on the edge of extinction! Only one hope remains: Kolibri. Though small and alone, the hummingbird must battle the invasive mutation in all its malignant form to restore earth. But at what cost?
The Lion King
"Sega of America, Inc."
Lunar: The Silver Star
"Sega of America, Inc."
Pac-Man 2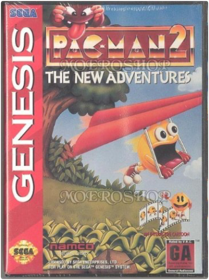 "Sega of America, Inc."
Sega Genesis Pac-Man 2 The New Adventures loose
Penguin Land
"Sega of America, Inc."
Welcome to Penguin Land where you're going underground to plan more than your next move. Your mission: bring fragile eggs back safely to home from a foreign land.
Psycho Fox
"Sega of America, Inc."
Shadow Squadron
"Sega of America, Inc."
Chaos has broken out on the edge of the Galaxy. A diabolical power has begun construction of a powerful sun laser. You are the Shadow Squadron's newest fighter jock and the fate and hope of the federation rests in your hands. Destroy the Sun Laser of face the FIRE!!! One of the premier games for the Sega 32X platform.
Sonic Adventure 2
"Sega of America, Inc."
When longtime Sega mascot Sonic the Hedgehog made his debut on the Dreamcast console in Sonic Adventure, gamers were stunned. Sega had not only used the game to show off the tremendous possibilities of the then-new hardware, but they had reinvigorated the platform-style arcade adventure genre with massive, intricate levels, gleefully distracting minigames, and even a new kind of virtual pet, called a Chao, that could be combined with other pets, traded with friends, and even exchanged over the Internet. Sonic Adventure 2 ups the ante of its predecessor with all-new puzzles and levels, and even faster action reminiscent of the early Genesis-era games. Knuckles and Tails are back, as are the Chao pets (who can now talk!).
Sonic and All-Stars Racing Transformed
"Sega of America, Inc."
Sonic & All-Stars Racing Transformed Bonus Edition - X360
Sonic R
"Sega of America, Inc."
Sonic is back for another awesome action adventure to save his friends and defeat Dr. Robotnick.
Sonic Shuffle
"Sega of America, Inc."
Sony and Sega always have had a way of looking at successful Nintendo games and saying, "We can do that!" (See Crash Team Racing, for one example.) Now, Sega has all but copied Mario Party and produced its own version of a digital board game, which features the Sonic cast of characters.

Sonic Shuffle, as it's known, easily could have been called Sonic Party, because of the countless similarities between it and the Nintendo title. Players move from space to space—going after Precioustones (instead of stars), collecting rings along the way (instead of coins), and participating in minigames (same for both). As an added twist, characters also get into card battles with monsters, à la Pokémon.

Unfortunately, the minigames in Sonic Shuffle are painfully uninspired and frequently un-fun. Also, players are forced to sit through battles between the computer and the computer. The fact that four can play is a plus; but, on the whole, this one's just a pretender to the throne. —Robb Guido

Pros:Colorful graphicsCons:Minigames are uninspired and un-fun
Sonic Spinball
"Sega of America, Inc."
great little game by sega!!!!
Sports Talk Football 93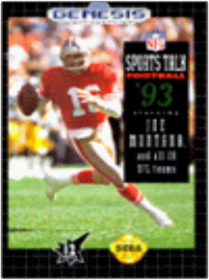 "Sega of America, Inc."
Stellar-Fire
"Sega of America, Inc."
Sub Terrania
"Sega of America, Inc."
Vectorman
"Sega of America, Inc."
Vectorman SEGA game. The future of the human race looks hopeless when maintenance drones accidentally replace the orbot leader's head with a salvaged atomic bomb...
Virtua Fighter 2
"Sega of America, Inc."
Assume the role of Ramiro Cruz as he takes on an undercover role in Mexico for the DEA in TOTAL OVERDOSE: A GUNSLINGER'S TALE IN MEXICO.
World Series Baseball '95
"Sega of America, Inc."
This is the game World Series Baseball '95 for the Sega Game Gear. This game is pre-played and comes as the cartridge only. As will all of our products it is covered by our 60 day guarantee.
World Series Baseball 2K1
"Sega of America, Inc."
World Series Baseball 2K1
Red Dead Redemption 2
2K
America, 1899. The end of the wild west era has begun as lawmen hunt down the last remaining outlaw gangs. Those who will not surrender or succumb are killed.

After a robbery goes badly wrong in the western town of Blackwater, Arthur Morgan and the Van der Linde gang are forced to flee. With federal agents and the best bounty hunters in the nation massing on their heels, the gang must rob, steal and fight their way across the rugged heartland of America in order to survive. As deepening internal divisions threaten to tear the gang apart, Arthur must make a choice between his own ideals and loyalty to the gang who raised him.

From the creators of Grand Theft Auto V and Red Dead Redemption, Red Dead Redemption 2 is an epic tale of life in America at the dawn of the modern age.

Pre-Order Red Dead Redemption 2 to get the War Horse and Outlaw Survival Kit:

This handsome iron-grey-colored Ardennes War Horse can always be relied on in the heat of the battle. With greater courage and stamina than the average steed, this is a horse that knows how to keep its head under fire. The War Horse is available in Red Dead Redemption 2 Story Mode.

The Outlaw Survival Kit contains a collection of key supplies for enduring the rigors of life on the frontier, including items to replenish Health, Dead Eye and more. The Outlaw Survival Kit is available in Red Dead Redemption 2 Story Mode.
3DO Buffet
3DO
You'll enjoy the friendliest ghost in CASPER; shoot 'em up in WOLFENSTEIN 3D; take a trip to the future in CYBERIA; play sleuth in ALONE IN THE DARK 2; and many more.
Killing Time
3DO
Road Rash
3DO
Shock Wave
3DO
NBA Shootout 2000
989 Sports
Alien 3
Acclaim
Batman Forever
Acclaim
Bubble Bobble
Acclaim
This is the game Rainbow Island - Bubble Bobble for the Original Nintendo NES. This game is used and comes as the cartridge only. All of our NES games are cleaned tested and guaranteed to work. Here at NintendosForSale.com we stand by our products and offer a 60 guarantee. If a game does not work within 60 days from the time you receive it we will gladly exchange it for yo
Demolition Man
Acclaim
Two men enter the future, bringing with them the values of a brutal past. One cop. One criminal. One mission: destroy the other man first! Your John Spartan, freshly dethawed from the San Angeles Cryo-Prison. Armed with shotguns, magnum handguns and grenades, hunt Simon Phoenix through 10 explosive levels, from the ravaged Wasteland to the Hall of Violence! BeWell, DEMOLITION MAN, you're the future's only hope!
Extreme-G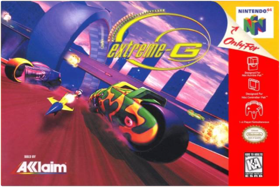 Acclaim
Extreme G N64 Game. Motorcycle racing at white knuckle speeds all at home for your N64!
Extreme-G: XG2
Acclaim
Extreme G XG2 N64 Game. In this second installment of Extreme-G you once again will race with and against the incredible capabilities of G-bikesthrough several surreal twisting tracks.
NBA Jam: Tournament Edition
Acclaim
Arcade-quality player scaling! Updated player rosters! Actual player heads!Arcade-quality player scalingUpdated player rosters! Actual player heads
WWF Warzone
Acclaim
Iggy's Reckin' Balls
Acclaim Entertainment Inc.
XGRA: Extreme G Racing Association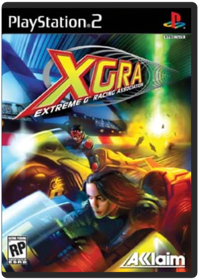 Acclaim Entertainment Inc.
XGRA pushes the limits of humanity of technology as they race across the most treacherous landscapes around!
Bogey: Dead 6
Acclaim Studios
Guitar Hero Live - PlayStation 4
Activision Classics
Unleash your inner rock star. Guitar Hero Live is here. FreeStyleGames have reinvented the legendary Guitar Hero franchise, with two innovative new gameplay modes and an all-new guitar controller. GH Live mode puts you onstage, looking out: you get a heart-stopping first-person perspective as a real crowd reacts to the notes you play. Or switch over to GHTV - an always-on music video network, where you can play along in real time, discover new music, and challenge friends around the world.

Activision makes no guarantees regarding the availability of online play or features, including without limitation GHTV, and may modify or discontinue online services in its discretion without notice.
Colony Wars: Vengeance
Activision Inc.
Guitar Hero 2
Activision Inc.
Guitar Hero 2 X360
Guitar Hero III: Legends of Rock
Activision Inc.
Guitar Hero 3
Guitar Hero: Aerosmith
Activision Inc.
Guitar Hero: Aerosmith is built around the legendary music of America's Greatest Rock `N Roll Band: Steven Tyler, Joe Perry, Brad Whitford, Tom Hamilton and Joey Kramer. This game puts players in the shoes of Perry (guitar), Whitford (guitar) and Hamilton (bass), as they rock out alongside frontman Tyler and drummer Kramer. Gamers will experience Aerosmith's Grammy winning career, from their first gig to becoming rock royalty, in a way that no other entertainment vehicle offers. As fans progress through their careers in the game, they can rock out to scores of Aerosmith's greatest hits, as well as songs from celebrated artists that the band has either performed with or has been inspired by in some way. Venues from historical moments during the band's illustrious career offer the experience of 'sweet emotion' and further capture the essence of the band's rise to fame.
O.D.T.
Activision Inc.
Pitfall: The Mayan Adventure
Activision Inc.
Spyro Reignited Trilogy
Activision Inc.
The original roast master is back! Same sick burns, same smoldering attitude, now all scaled up in stunning HD. Spyro is bringing the heat like never before in the Spyro Reignited Trilogy game collection. Rekindle the fire with the original three games, Spyro the Dragon, Spyro 2: Ripto's Rage! and Spyro: Year of the Dragon. Explore the expansive realms, re-encounter the fiery personalities and relive the adventure in fully remastered glory. Because when there's a realm that needs saving, there's only one dragon to call. Spyro the Dragon. Meet Spyro, the adorable and mischievous little dragon on a GIGANTIC adventure. Take on an astonishing and completely 3D platform adventure game unlike any other! Take a wonderful journey as you glide, fly, roll, and frolic through fantasy worlds.
Tenchu: Stealth Assassins
Activision Inc.
Disc only. Disc has scratches, but still playable.
Tony Hawk's Underground 2 Remix
Activision Inc.
Tony Hawk's Underground 2 Remix is a redone version of the infamous World Destruction Tour between Tony Hawk and Bam Margera. Conquer the sickest terrain, pull off hilarious pranks and turn the world's great cities into your personal skating ground.
Space Channel 5
Agetec
Space Channel 5: Special Edition makes you a reporter who's fighting off an alien invasion — by outdancing them! Hundreds of funky levels to get down to — even more fun with two-player cooperative gaming!
Rayman Origins
Amazon
Explore the origins of this limbless wonder / ESRB Rating RP Rating Pending
Aerogauge
ASCI
Wayne Gretzky and the NHLPA All-Stars
Atari
Wayne Gretsky and the NHLPA All-Stars SEGA game. Here is your chance to hit the ice with Wayne Gretzky and more more NHL stars...
Ghostbusters: The Video Game
Atari Inc.
When Manhattan is once again overrun by ghosts and other supernatural creatures, players will take on the role of a new recruit joining the famous Ghostbusters team.
Indigo Prophecy
Atari Inc.
Indigo Prophecy is a paranormal thriller that lets you become multiple characters and view the experience from multiple viewpoints. Incredible film-style design pulls you into the story, until you're intimately immersed in the game. Your actions will affect the plot and create a scenario-driven, interactive experience.
New York City is stunned by a string of weird murders, all following the same pattern: Ordinary people kill total strangers in public areas. Lucas Kane becomes another of these killers when he murders a stranger in a men's bathroom. Covered in blood, Lucas regains consciousness with no memory of why he committed murder. He must solve this mystery before being incarcerated for life. Over 50 stuntmen and actors were used for the game, to create the most realistic, high-caliber, Hollywood-style action sequences
Catherine
Atlus
As Vincent, a man recently succumbed to the irresistible beauty of the game's titular diversion, players find themselves swept into a treacherous love triangle. Catherine's core themes-those of free will, of the delicate nature of relationships and the choices we make within them, marry perfectly with the intense, terror-filled gameplay that serves to accurately reflect Vincent's growing sense of anxiety. It is an experience wholly unlike any to come before it, and is certain to leave gamers talking and thinking about Vincent's tribulations long after the credits have rolled.
Disgaea 2: Cursed Memories
Atlus
In the peaceful world of Veldime, humans rarely encountered monsters. That was until Overlord Zenon cursed the land and all who reside within. With the curse in place, the humans became monsters and ravaged the world. It is up to Adell, the last remaining human, to oppose Overlord Zenon's tyranny and restore peace and harmony to Veldime. In Disgaea 2, players will take on the role of a young fighter named Adell and travel the netherworld to defeat the evil overlord Zenon. Battles will take place on a 3D grid based field. During combat, players will take turns between the enemy to move and attack. Key Features Geo panel based strategic battle system Lift & throw with stack attacks Dark assembly/court system where the sinners are praised All-new animated sequence with vastly improved 3D environment Over 100 hours of sleepless game play
Snowboard Kids
Atlus
snowboarding
Trauma Center: Under the Knife
Atlus
This is the game Trauma Center Under the Knife for the Original Nintendo DS. This game is used, and comes as the cartridge only. All of our Nintendo DS games are cleaned tested and guaranteed to work. Here at NintendosForSale.com we stand by our products and offer a 60 days guarantee. If a game does not work within 60 days from the time you receive it we will gladly exchange it for you.
InuYasha: A Feudal Fairy Tale
Bandai
Led by a magical legacy, a fearless warrior and his loyal friends do battle with fierce enemies in this anime-inspired adventure.
Monster Party
Bandai
This is a game made by Bandai for Nes the original nintendo game system
Time Crisis 4
Bandai
Great Condition!
Wallace and Gromit in Project Zoo
Bay Area Multimedia
Join the dotty inventor and his loyal puppy-pal in their humorous adventure.
DOOM VFR
Bethesda
Available for PlayStation VR and VIVE platforms, this DOOM adventure will bathe you in virtual carnage. Developed by id Software, the studio that pioneered the first-person shooter genre and modern VR, DOOM VFR brings the fast-paced, brutal gameplay fans of the series love to virtual reality. Immerse yourself in the UAC facility on Mars and the depths of Hell, as your skills are put to the test through intense combat and challenging puzzle-solving. Play as a cybernetic survivor who is activated by the UAC to fight the demon invasion, maintain order, and prevent catastrophic failure at the Mars facility. Lay waste to an army of demonic foes as you explore and interact with the outlandish world of DOOM from an entirely new perspective.
The Elder Scrolls IV: Oblivion
Bethesda
After the mysterious and untimely death of the Emperor the throne of Tamriel lies empty. With the Empire ready to crumble the gates of Oblivion open and demons march upon the land - laying waste to everything in their path. To turn the tide of darkness you must find the lost heir to the throne and unravel the sinister plot that threatens to destroy all of Tamriel.Format: PS3 Genre: NO GENRE Rating: RP UPC: 093155120600 Manufacturer No: 12060
The Elder Scrolls V: Skyrim
Bethesda
The Elder Scrolls V: Skyrim is the next installment in the award-winning Elder Scrolls series. Skyrim is the follow up to the 2006 Game of the Year, The Elder Scrolls IV: Oblivion and the next game from Bethesda Game Studios, creators of the 2008 Game of the Year, Fallout 3.
The Elder Scrolls V: Skyrim
Bethesda
The Elder Scrolls V: Skyrim is the next installment in the award-winning Elder Scrolls series. Skyrim is the follow up to the 2006 Game of the Year, The Elder Scrolls IV: Oblivion and the next game from Bethesda Game Studios, creators of the 2008 Game of the Year, Fallout 3.
Fallout 3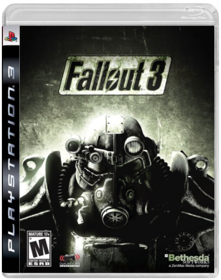 Bethesda
Fallout 3 PS3
Fallout: New Vegas
Bethesda
Welcome to Vegas. New Vegas. It's the kind of town where you dig your own grave prior to being shot in the head and left for dead...and that's before things really get ugly. It's a town of dreamers and desperados being torn apart by warring factions vying for complete control of this desert oasis. It's a place where the right kind of person with the right kind of weaponry can really make a name for themselves, and make more than an enemy or two along the way. As you battle your way across the heat-blasted Mojave Wasteland, the colossal Hoover Dam, and the neon drenched Vegas Strip, you'll be introduced to a colorful cast of characters, power-hungry factions, special weapons, mutated creatures and much more. Choose sides in the upcoming war or declare "winner takes all" and crown yourself the King of New Vegas in this follow-up to the 2008 videogame of the year, Fallout 3. Enjoy your stay.
Skyrim VR
Bethesda
A true, full-length open-world game for VR has arrived from award-winning developers, Bethesda Game Studios. Skyrim VR reimagines the complete epic fantasy masterpiece with an unparalleled sense of scale, depth, and immersion. From battling ancient dragons to exploring rugged mountains and more, Skyrim VR brings to life a complete open world for you to experience any way you choose. Skyrim VR includes the critically-acclaimed core game and official add-ons – Dawnguard, Hearthfire, and Dragonborn. Dragons, long lost to the passages of the Elder Scrolls, have returned to Tamriel and the future of the Empire hangs in the balance. As Dragonborn, the prophesied hero born with the power of The Voice, you are the only one who can stand amongst them.
Diablo III: Ultimate Evil Edition
Blizzard Entertainment
Activision Diablo III: Ultimate Evil Edition 87178 PC Games
Heart of Darkness
Blue Byte Software
F-15 Strike Eagle
BPS
This is the game F-15 Strike Eagle for the Sega Game Gear. This game is pre-played and comes as the cartridge only. As will all of our products it is covered by our 60 day guarantee.
1943: The Battle of Midway
Capcom
The most crucial and decisive battle of World War II is about to be fought by you! Enemy forces are descending upon Midway Island. Enemy Bombers,dive Bombers,and zeros are roaring over the island like a typhoon. The surrounding Pacific waters are teeming with enemy aircraft carriers. As the top gun of the Navy's mos elite crew of fighter Pilots, you must pilot your specially outfitted P-38 into the very midst of the enemy squadron.
Bionic Commando
Capcom
Dead Rising
Capcom
Dead Rising follows the harrowing tale of Frank West, a freelance photojournalist after the scoop of a lifetime. In a small suburban town that's overrun by zombies, he escapes to the local shopping mall, thinking it will be safe. Now it's a standoff, with zombies unable to get Frank, but him unable to get out & escape. Fortunately, he's got an entire mall at his disposal. Utilize everything you can find to fight off the flesh-hungry mob and search for the truth behind the horrendous epidemic.
Duck Tales
Capcom
disney duck tales for regular nintendo nes system
Ghosts 'n Goblins
Capcom
Description GHOSTS 'N GOBLINS is a classic sideways scrolling action game where you're playing a heroic knight out to destroy the evil creatures of the land. Amongst them are the various undead, bats, goblins and so forth.
Lost Planet: Extreme Condition
Capcom
In Lost Planet, human snow pirates navigate VS (Vital Suits) through hostile ice-covered environments, fighting against the indigenous Akrid creatures for the precious thermal energy they need to survive. For one such pilot named Wayne, death almost seemed imminent until he was fortunately rescued. However, he can only remember a few fragments of his past including the slaying of his father by the monstrous beings. Yet under the veil of ice, a devious plan has been set into motion for the termination of all Akrid and snow pirates alike. What really happened to Wayne? Who is plotting the destructive scheme? Encounter valuable allies and dangerous enemies on Wayne's search for the truth.
Mega Man X
Capcom
Mega Man X SNES Game. Mega Man is back again and better than ever on SNES!
Monster Hunter 3 Ultimate
Capcom
Resident Evil 5
Capcom
The biohazard threat has not ended: Just when it seemed that the menace of Resident Evil had been destroyed, along comes a new terror to send shivers down player¿s spines. Chris Redfield, returning Resident Evil hero, has followed the path of the evil literally around the globe. After joining a new organization, Chris heads to Africa where the latest bioterrorism threat is literally transforming the people and animals of the city into mindless, maddened creatures. He is joined by a new partner, Sheva Alomar, who lends her strength, intelligence and sharp-shooting skills to the mission. In order to survive, Chris and Sheva must work together to take on the challenges of discovering the truth behind this evil plot. Utilizing a revolutionary new co-op mode of gameplay, players will be able to assume control of either Chris or Sheva and experience Resident Evil in new ways. In Resident Evil 5, Capcom will have players fearing the daylight as much as they have feared shadow in previous games. Promising to revolutionize the series by delivering an unbelievable level of detail, realism and control, Resident Evil 5 is certain to bring new fans to the series. New technology developed specifically for the game, as well as incredible changes to both the gameplay and world of Resident Evil will make this a must-have game for gamers across the globe.
Resident Evil 5: Gold Edition
Capcom
Previously only seen during cut scenes of the original RESIDENT EVIL 5, the first new episode titled "LOST IN NIGHTMARES", finds BSAA agent, Chris Redfield, working with his partner, Jill Valentine, as they investigate Ozwell E. Spencer's hideaway. Spencer, the evil mastermind and co-founder of Umbrella Corporation, has been hiding a new evil deep within the basement of his mansion. Chris and Jill discover this grotesque evil standing in their way as the two enter deeper into the catacombs beneath the mansion. Simultaneous with the release of "LOST IN NIGHTMARES", new costumes for Chris and Sheva will be made available, allowing the player to experience RESIDENT EVIL 5 with a fresh new look and feel through both game play and cut-scene playback. A new refresh of Mercenaries Mode, " THE MERCENARIES REUNION", gives players new playable characters and weapon load outs which provide players additional challenges as they aim to shoot down as many enemies as they can within a limited time. Each piece of downloadable content will contain two new playable characters. The GOLD EDITION will feature all eight.
Resident Evil 7: Biohazard
Capcom
Set within a sinister plantation mansion in modern day rural America and taking place after the dramatic events of Resident Evil 6, players experience the terror directly from the first person perspective for the first time in the series. Embodying the iconic gameplay elements of exploration and tense atmosphere that first coined "survival horror" some twenty years ago, Resident Evil 7 biohazard delivers a disturbingly realistic experience that will define the next era in horror entertainment.
Street Fighter II: Special Champion Edition
Capcom
***COMPLETE*** CASE: 10, CARTRIDGE: 10, MANUAL: 7.5 ....PLEASE SEE THE CONDITION SCALE BELOW TO KNOW WHAT THE GAME IS LIKE IN MORE DETAIL
Ultimate Ghost 'N Goblins
Capcom
The beloved armor-clad Arthur charges onto the portable gaming scene in Ultimate Ghosts'N Goblins, an exciting side-scrolling action adventure game for the PSP (PlayStation Portable) system. The long awaited fourth installment to the favored franchise sees the triumphant return of valiant knight, Arthur, as he saves the princess from the clutches of evil. Specifically recreated from the ground up, witness the evolution of the series with the inclusion of exciting upgrades and new gameplay features. In Ultimate Ghosts'N Goblins, Arthur's heroic battle with the underworld was finally over and the entrance to the realm was sealed. Time passes and unknowing to mankind, the dark lord has awaken from his slumber and kidnaps the princess in an effort to conquer the human world. Arthur must set off for the evil forest to save the princess from imminent doom and keep the devil, as well as his minions, at bay. The excitement and intensity of the forerunner continues as our armored hero takes on this new challenge for the sake of humanity. With the use of a 3D graphics engine, the Ultimate Ghosts'N Goblins world comes alive as effects, cutscenes, backgrounds and animations are given more depth and richer detail. Retaining the classic design of the series, several new facets have been created for a broader range of motion and control techniques. Now our hero has the capability to dash, double-jump, shoot up or down, grab onto ledges, etc. Furthermore, a new leveling system allows gamers to build up Arthur's skills for more powerful magic abilities and attacks. New save feature allows gamers to revisit cleared stages at anytime New level-up system for more powerful abilities and attacks Novice - An easier mode for those not familiar with the series Standard - The default setting for those wanting a challenge Ultimate - A setting reminiscent of past Ghosts N Goblin titles Extra lives mean starting where players left
Ultimate Marvel vs Capcom 3
Capcom
The Marvel and Capcom universes collide once again in this Ultimate installment of the popular fighting franchise. With new fighters, epic new modes and rebalanced gameplay, Ultimate Marvel vs. Capcom 3 asks only one question - are you ready for the Ultimate fighting experience?
Micro Machines
Codemasters
Heimdall
Core, JVC
Set sail on an epic RPG adventure. Armed with a mighty sword, it's your mission to recover the god's stolen weapons, in this CD conversion of the legendary PC title. As godsend Heimdall, you are thrust into a mythical Viking world where - along with a motley crew of warlords, wizards, thieves and rangers - you must prove your Vikinghood by wrestling wild boars, rescuing feisty barmaids, casting magic spells, fighting and bartering with a sinister cast of characters, and ultimately retrieving the gods' powerful weapons.
Aerowings
Crave
Experience the pure beauty and freedom of flight, without guns, without missiles, and without leaving your couch. Aero Wings puts you in control of the Blue Impulse stunt airplane team. You lead the team through precision maneuvers and death-defying loops. In either the challenging one-player or simultaneous multiplayer modes, Aero Wings is all about perfect stunt flying, free of the burdens of air combat.

The meat of the game is the Blue Impulse tour mode, where you enter several air shows. As you pull off intense and graceful stunts in follow-the-leader type aerobatics, you score enough points and progress to the next of 20 diverse missions. Sky mission mode has you flying through suspended hoops in challenging time trials. Throw in the free flight mode and the beautiful replays, and Aero Wings is a uniquely beautiful and addictive game. —Sajed Ahmed

Pros:Authentic Japanese Blue Impulse stunt airplanesUp to 4 players on screen at onceExtensive peripherals support, including Jump Pack, VMU, and the VGA cord0 to 100 grading scale on stunts will have you coming back to achieve perfectionCons:Environmental graphics not very detailed
Robotron 64
Crave
Robotron 64 N64 game. The retro shooter returns with the same addictive gameplay of theoriginal arcade game but now with the added power of the Nintendo 64.
Gex
Crystal Dynamics
GEX, a wisecracking, TV-loving lizard gets sucked into the Media Dimension, where an ill-tempered fly plans to make him the network's new mascot. Gex must use his powerful tail-whip and tongue-lash attacks to come out alive. The voice of comedian Dana Gould brings Gex to life with over 300 one-liners. Uncover hidden bonus levels, discover hidden items, and wreak havoc on enemies using a slew of different power-ups in places like Graveyard World, Cartoon World, Jungle World, and Kung Fu World. The adventure is topped off by the inevitable confrontation with the evil mastermind Rez.
Gex
Crystal Dynamics
Gex playstation
OutRunners
Data East
ASIN: B000035XOH Manufacturer: Data East Hardware Platform: Sega Genesis ESRB Age Rating: everyone
Dead Island
Deep Silver
The player is drawn into the world of Dead Island on the brink of a mysterious epidemic that suddenly, and without warning, breaks out on the fictional island of Banoi. As a guest of the Royal Palms Resort, the player's stay was supposed to be a dream holiday; a luxurious getaway to the beautiful beaches of a tropical paradise. But faced with the reality of a zombie apocalypse, there is only one thing left to do: Survive. This is Dead Island a paradise to die for. The Island of Banoi: If you've been dreaming about paradise, we know a place where you can make those dreams come true. The Island of Banoi. Just off the coast of Papua New Guinea, located South of the Equator and just north of Australia. Until very recently much of the island was wild and primitive and totally untouched by the modern world. Even though the capital, Moresby, was founded by Australian settlers in 1895, many places deep in the interior still have never been seen by western eyes. Banoi's lush tropical beauty offers many natural wonders: from verdant rain forests to mountain highlands to virginal white sand beaches. Take a diving tour and experience the wonder of coral reefs teaming with life. Hike the mountain highlands or explore Banoi's extensive network of mysterious caves. Along the way you will encounter all manner of rare birds, butterflies, fish, reptiles, and mammals, including the great apes of the Banoi highlands. It's a sportsman's paradise with world-class rock climbing, fishing, hunting, sailing, and kayaking. Or if that sounds too taxing, find yourself a private beach, splash in the waves and soak up the sun. Meet the friendly people of Banoi. They are proud of their rich cultural heritage. The indigenous art is world renowned and unbelievably varied, reflecting the many local tribes with their own myths, legends and language. Come see what Heaven on Earth looks like. Come to beautiful Banoi. The pearl in the necklace of the Oceania Archipelago.
Shenmue 3
Deep Silver
Play as Ryo Hazuki, an 18-year-old Japanese martial artist hell-bent on avenging his father's death. In this third installment of the epic Shenmue series, Ryo seeks to solve the mystery behind the Phoenix Mirror, an artifact sought after by his father's killer. His journey takes him to an immersive representation of rural China, brimming with activity and surrounded by beautiful landscapes. Ryo's adventure leads him to towns and mountain villages where he can further his training, try his hand at gambling, play arcade games, and work part-time jobs while investigating those who know truth behind the Phoenix Mirror.
Prize Fighter
Digital Pictures, Inc.
This Is The Main Event, Kid! Out of the limo, into the ring, it's like a movie. But when the bell rings, it's just you and him! If you've got the speed, the muscle, the heart - you might last a round! You're The Kid, so you won't get a shot at the The Champ (Nuke "The Duke" Johnson) 'til you fight your way past three tough hombres - Honeyboy Hernandez, Mega Joe Falco and T. Rex Hawkins.
Disney Infinity
Disney
The Disney Infinity Starter Pack

The Disney Infinity Starter Pack comes with the following: 1 Disney Infinity Video Game3 Disney Infinity Figures: Sulley, Captain Jack Sparrow, and Mr. Incredible1 Disney Infinity Base1 Disney Infinity Power Disc1 Starter Pack Play Set Piece1 Web Code CardExpand your adventures by collecting additional Play Sets, Disney Infinity Figures, and Power Discs as they become available. Items sold separately.

More Ways to Play

In Disney Infinity you have the freedom and endless opportunity to create stories and play experiences starring some of your favorite Disney and Disney/Pixar characters.
Monsters University

Play as Sulley in his early student days in the world of Monsters University. The Incredibles

Activate the powers of Mr. Incredible on a quest to save the world from Syndrome and his super villains. Pirates of the Caribbean

Plunge into adventure as Captain Jack Sparrow in the Pirates of the Caribbean and find pieces of the Kraken's Bane. Toy Box

Create your own worlds in Toy Box with up to 2-player local or 4-player networked online play. Mix, match, and mash up unlocked toys from the Play Sets along with Disney and Disney/Pixar characters to invent just about any adventure you can imagine. You can also expand your Disney Infinity experience by downloading user generated Toy Boxes created by Disney and the community.
Epic Mickey 2: The Power of Two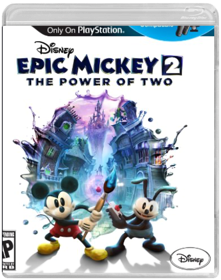 Disney
Players can play as Oswald in drop-in, drop-out 2-player co-op mode. "The Power of Two" will be evident as Oswald participates in Mickey's adventure every step of the way.
Epic Mickey: Power of Illusion
Disney
The storyline will feature a variety of new and returning characters that will further immerse players in Disney's rich history while adversaries familiar and new will challenge players.
Lion King
Disney
Sega presents a Disney Software/Virgin Interactive Entertainment, Inc. co-production of The Lion King. Straight from the hit movie, Simba the lion cub is the high-spirited prince of the Pridelands. When his father King Mufasa perishes, Simba is banished, leaving his evil uncle Scar to rule the kingdom. Vowing to restore peace to the Pridelands, Simba must battle to regain his rightful throne!
Split/Second
Disney
Split/Second is an intense action racing game set within a reality television show. Competitors will vie to be the first to the finish line in a made-for-TV city set rigged to blow with the ultimate goal of becoming the season champion. Players in Split/Second don't just collide with other vehicles to knock them from the track, but can also trigger devastating events that drastically alter the dynamics of the race. Players must use pinpoint timing to obliterate huge structures and towering TV set pieces to tactically alter the track or create entirely new routes.
Toy Story
Disney
This game is based on the movie "Toy Story". It sets you as the character of Woody as you jump, swing, and drive to the end of each level. Each level contains familar scenes from the movie. The gameplay consists of the platform/sidescrolling kind. You use Woody's pullstring to defeat enemies like sharks, Mr. Potatohead, and Ham. After each level, you are treated to still images from the movie.
Disney Infinity 2.0
Disney INFINITY
Walt Disney World Quest: Magical Racing Tour
Disney Inter Active
Epic Mickey
Disney Interactive
Disney Epic Mickey is an action-adventure platforming game for the Wii console that sends Mickey Mouse on an epic journey of creativity and discovery. As Mickey, the player is propelled into Wasteland, an alternate world made up of Disney's forgotten creative efforts, and is given the power to wield paint and paint thinner to dynamically change the world while determining Mickey's path to becoming an epic hero. Through the use of this unique paint and paint thinner, the key components of animation and Mickey's tools for impacting his world, players will have the ability to shape how the story unfolds as they discover the concept of "Playstyle Matters" – an innovative style of gameplay created by Disney Interactive Studios' Junction Point, led by industry luminary Warren Spector, where players creatively tackle different challenges in the world to explore all the possibilities and storylines – but with consequences for their chosen actions.
Fantasia: Music Evolved
Disney Interactive
Disney Fantasia: Music Evolved - Xbox One. Players enter the magical realm of Fantasia selected by the legendary sorcerer Yen Sid to hone their musical and magical prowess as his new apprentice. Perform to hit songs by using natural gesture-based motion gameplay. Tracks from Bruno Mars Queen Fun. Kimbra and AVICII and other top artists. Transform and remix music via magical manipulators in real-time like never before. Explore breathtaking environments with a motion controlled "muse". Discover worlds filled with hidden musical interactions designed to engage players and encourage creativity.
Disney Infinity 3.0
Disney Software
Disney Infinity 3.0 Edition Disney Infinity 3.0 Edition now welcomes Star Wars to the ever-growing collection of Marvel, Disney and Disney Pixar characters, stories and worlds. Together new heroes can join forces with characters from previous editions and embark on adventures as big as your imagination in the 3.0 Toy Box! Disney Infinity encourages you to play your way, whether you explore open-world creation in the Toy Box or story-driven gameplay inside Play Sets!
Target Earth
Dreamworks
NHL 96
EA
NHL '96 SEGA game. NHL 96 was the first EA Sports game to feature Virtual Stadium technology which resulted in a more 3D feel and multiple camera angles.
NHLPA Hockey 93
EA
Madden 99
EA Electronic Arts
Best Madden Football For Nintendo 64!!!!
FIFA International Soccer
EA Sports
Soccer and technology Collide The most Incredible sports simulation ever created. Camera Angles a TV Director could only dream about. You pick the perspective, then control the Action on your quest for the International Title. For the first time ever, you can experience what it feels like to watch that cross pass drop into the box from the wing. CD-Quality crowd chants and sound effects combine with State-Of-The-Art camera work to deliver the biggest technology advance in the sports world since the instant replay.
The Need For Speed
EA/Road & Track
Battlefield 4
Electronic Arts
Battlefield 4 is the genre-defining action blockbuster made from moments that blur the line between game and glory. Fueled by the next-generation power and fidelity of Frostbite 3, Battlefield 4 provides a visceral, dramatic experience unlike any other.

Only in Battlefield can you demolish the buildings shielding your enemy. Only in Battlefield will you lead an assault from the back of a gun boat. Battlefield grants you the freedom to do more and be more while playing to your strengths and carving your own path to victory.

In addition to its hallmark multiplayer, Battlefield 4 features an intense, dramatic character-driven campaign that starts with the evacuation of American VIPs from Shanghai and follows your squad's struggle to find its way home.

There is no comparison. Immerse yourself in the glorious chaos of all-out war, found only in Battlefield.
Brutal Legend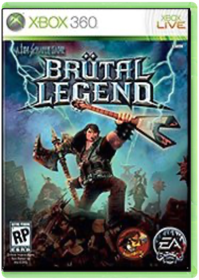 Electronic Arts
Brütal Legend is an action-adventure that marries visceral action combat with open-world freedom. Set in a universe somewhere between Lord of the Rings and Spinal Tap, it's a fresh take on the action/driving genre, which in this case is full of imitation cover bands, demons intent on enslaving humanity and Heavy metal tunes. Featuring the talents of comedian, actor and musician, Jack Black as super roadie Eddie Riggs, as well as cameos by some of the biggest names in metal music it's a wild ride in the belly of the beast that is not to be missed by gamers and Metalheads alike.

Classic action slasher gameplay with a comic twist.
View larger.
Unleashable Heavy metal powers.
View larger.
Over-the-top vehicular combat.
View larger.
8-player multiplayer support.
View larger.
Challenging bosses & baddies.
View larger.
A driving 108-tune Metal soundtrack.
View larger. Story
The vivid and wildly creative world of Brütal Legend is brought to life through a spate of chrome, leather, rocker babes, epic music, fire-breathing/stud-wearing beasts, mountains made of guitar amps, and more. Follow Eddie as he embarks on a tour of epic destruction with an axe, a guitar, and his minions as he commands the power of rock in epic band battles. It's lighter-flicking awesomeness that will melt your face clean off.

Action Combat
Brütal Legend's core gameplay is classic action slasher, but with a twist: ranged combat comes from your demon-slaying, electricity-creating guitar. Add that 1-2 punch to a guitar solo mechanic that can summon objects, buff your teammates, or cripple your opponents, and you have a deep, gratifying core gameplay combat loop that is fun for the hardcore and accessible for the casual.

A Streaming Open World
Brütal Legend gives you the freedom to walk, drive, or fly anywhere in a fully streaming open world whose art style is inspired by some of the most iconic and hilariously rad metal album covers ever created. Every vista in the beautiful universe of Brütal Legend looks like it was pulled from a Frank Frazetta painting.

Packed with Cameos and Voice Talent
Brütal Legend is full of cameos from gods of metal like Lemmy Kilmister, Rob Halford, Lita Ford, and many, many others. It has a MASSIVE metal soundtrack from every era of metal music: 1970's classic metal to 1980's hair metal to the scarier cousins of 1990's metal. And of course, Jack Black pays the ultimate homage to metal as Eddie the Roadie, continuing the theme from the work of his band, Tenacious D and his previous films like School of Rock and High Fidelity.

Multiplayer Mayhem
4v4 "skirmish" multiplayer marries action combat with a strategic unit-control mechanic. As the leader of one of the factions in the game, the player will direct his armies in a Battle of the Bands where the trophy is survival. Brütal Legend's multiplayer is online-enabled, so you can conquer your friends online via Xbox LIVE (broadband connection required for online play).

Soundtrack
The soundtrack of Brütal Legend is truly massive. Made up of 108 of the most rocking tracks from 75 different bands representing every sub-genre of metal, it is something to experience in and of itself. The complete track list includes:

"A Serpentine Crave" - Bishop of Hexen"Ad Notics" - Rotting Christ"Am I Evil?" - Diamond Head"Angel Witch" - Angel Witch"Angels Don't Kill" - Children of Bodom"Assault Attack" - Michael Schenker Group"Back at the Funny Farm" - Motörhead"Battle Angels" - Sanctuary"Battle Hymn" - Judas Priest"Believer" - Ozzy Osbourne"Betrayal" - Lita Ford"Birth of the Hero" - Tvangeste"Blackout" - Scorpions"Blitzkrieg" - Deathstars"Bomber" - Girlschool"Breadfan" - Budgie"Cathode Ray Sunshine" - Dark Tranquillity"Children of the Grave" - Black Sabbath"Crack the Skye" - Mastodon"Cremation" - King Diamond"Cry of the Banshee" - Brocas Helm"Dawn of Battle" - Manowar"Deadly Sinners" - 3 Inches of Blood"Destroy the Orcs" - 3 Inches of Blood"Diary of a Madman" - Ozzy Osbourne"Die For Metal" - Manowar"Dr. Feelgood" - Mötley Crüe"Drink the Blood of the Priest" - Brocas Helm"Fast as a Shark" - Accept"For the Glory Of" - Testament"Free Your Hate" - KMFDM"Frost" - Enslaved"Girlfriend" - Kabbage Boy"God of Thunder" - Kiss"Goliaths Disarm Their Davids" - In Flames"Hall of the Mountain King" - Savatage"Her Ghost in the Fog" - Cradle of Filth"High Speed Dirt" - Megadeth"Holiday" - Scorpions"Ignisis Dance" - Wrath of Killenstein"In the Black" - Motörhead"Insomnia" - Dark Fortress"Kickstart My Heart" - Mötley Crüe"Lay It Down" - Ratt"Leather Rebel" - Judas Priest"Live Wire" - Mötley Crüe"Loke" - Enslaved"Love Dump" - Static-X"Machine Gunn Eddie" - Nitro"March of the Crabs" - Anvil"Marching Off to War" - Motörhead"Master Exploder" - Tenacious D"Murmaider" - Dethklok"Metal Church" - Metal Church"Metal Storm/Face the Slayer" - Slayer"Metal Thrashing Mad" - Anthrax"More Than Meets the Eye" - Testament"Mr. Crowley" - Ozzy Osbourne"Mr. Scary" - Dokken"Narita" - Riot"Never Say Die" - Black Sabbath"Nightstalker" - Cloven Hoof"No Love Lost" - Carcass"Oblivion Instrumental" - Mastodon"One Shot at Glory" - Judas Priest"Overnight Sensation" - FireHouse"Painkiller" - Judas Priest"Progenies of the Great Apocalypse" - Dimmu Borgir"Pure Evil" - Iced Earth"Queen of Desire" - Ostrogoth"Queen of the Masquerade" - Crimson Glory"Riding the Storm" - Running Wild"Rip the System" - KMFDM"Road Racin" - Riot"Rock Bottom" - UFO"Rock of Ages" - Def Leppard"Skeleton on your Shoulder" - Coroner"Snap Your Fingers, Snap Your Neck" - Prong"So Frail" - Mirrorthrone"Soul Thrashing Black Sorcery" - Skeletonwitch"Stigmata" - Ministry"Still of the Night" - Whitesnake"Sulphur Injection" - Apostasy"Superbeast" - Rob Zombie"Swords and Tequila" - Riot"Symptom of the Universe" - Black Sabbath"Tag Team" - Anvil"Technical Difficulties" - Racer X"The Axeman" - Omen"The Beautiful People" - Marilyn Manson"The Hellion/Electric Eye" - Judas Priest"The Metal" - Tenacious D"The Somber Grounds of Truth" - Bishop of Hexen"The Wild and the Young" - Quiet Riot"Thieves" - Ministry"Through the Fire and Flames" - DragonForce"Thus Spake the Nightspirit" - Emperor"Tornado of Souls" - Megadeth"Warriors Dawn" - Slough Feg"(We Are) the Road Crew" - Motörhead"Welcome Home" - King Diamond"Wheels of Steel" - Saxon"When the Night Falls" - Iced Earth"Witches" - Candlemass"World of Hurt" - Overkill"Y.R.O." - Racer X"Youth Gone Wild" - Skid Row"Zoom Club" - Budgie
Burnout Legends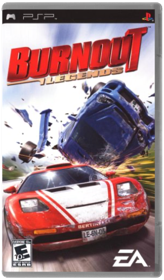 Electronic Arts
Burnout: Legends takes the most explosive moments of the popular Burnout series of racing games, mashes themtogether and adds some new surprises — giving you the best racing experience to come out for the PSP. Use your car as a weapon and battle your way to the front of the pack - by taking out rivals and instigating spectacular crashes. Speed, depth and destruction are waiting for you, in the game of on-the-go automotive anarchy.
Burnout Paradise
Electronic Arts
Burnout Paradise PS3
John Madden Football
Electronic Arts
Kessen
Electronic Arts
Kessen is the first DVD PlayStation2 title—boy, what a difference a DVD-ROM makes! Kessen's fantastic cutscenes showcase the difference between the visual capabilities of non-DVD and DVD formats. That difference is analogous to the gap between analog television and HDTV quality.

The graphics are awesome, too. In a triple barrage, three rows of gunmen draw and fire their guns. Not everyone does it at exactly the same time, and the number of men goes back as far as the eye can see. The smart choreography makes the battle seem much more real. In fact, you actually can see other soldiers fighting as the generals duel.

The game's orchestral score is wonderful, and the sound effects also are great, with booming cannons, neighing horses, and clanking spears.

While all of the above makes for a very splashy presentation, it doesn't do much for the gameplay. Those who have found fault in the micromanagement of past Koei strategy titles surely will be disappointed with Kessen. It's often painful to see every single stat and try to improve them all in a set amount of time. Kessen goes too far in that every battalion has a morale level, called zeal, as well as a certain number of soldiers of different types. Each general has a different amount of loyalty to you, but it really doesn't affect gameplay, as far as we could tell.

Before each battle, you go through the political stage. Here, you can persuade undecided generals or enemy generals to join you in battle, or not to fight at all. That's a cool aspect, but the game basically tells you outright who will join you and who won't.

The pace of the battles is extremely slow, like in most other Koei games. However, the difficulty is not. Many times, you're given so many reinforcements that you just can't lose. Also, every single event involves a 20-second cutscene, with no obvious way to skip these. Sure, the triple barrage is impressive the first few times that you see it; but, after the 100th time, it wears a little thin. And you get to see a cutscene every time that your enemies do the same to you.

Unlike other RTS games, there's hardly ever any cause for alarm or stress—even if you're losing, you feel like there's not a lot you could do about it, anyway. —Todd Mowatt

Pros:Fantastic cutscenes showcase the visual capabilities of DVD formatGreat graphics, score, and sound effectsCons:Too many statistics to manageSlow game pace
Lotus Turbo Challenge
Electronic Arts
Madden NFL 2000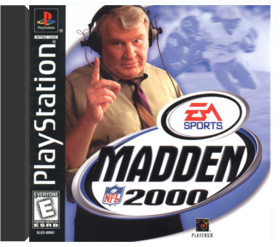 Electronic Arts
Tracing the evolution of console football can take you on a nostalgic trip back to games like Tecmo Bowl and Walter Payton Football, but the genre reached the mainstream with the release of the first Madden Football title in the early '90s. Since then, Madden has become the pro football simulation game to beat.
Madden NFL 2005
Electronic Arts
Madden NFL Football 2005 is the leader in championship-level football gaming. It has unprecedented, incredibly authentic football gaming with realism you have to see to believe. Go online and take on the best Madden players in quick tournaments, or compete in a mini-game of Rushing Attack
Mass Effect 2
Electronic Arts
The second chapter in the Mass Effect trilogy takes you to the darkest reaches of space, where you must uncover the mystery behind the disappearance of humans across many worlds. Prepare yourself for a suicide mission to save mankind. Travel the galaxy to assemble a team of soldiers and combat specialists, and launch an all-out assault on the heart of enemy territory.
Mass Effect 3
Electronic Arts
Earth is burning. Striking from beyond known space, a race of terrifying machines have begun their destruction of the human race. As Commander Shepard, an Alliance Marine, your only hope for saving mankind is to rally the civilizations of the galaxy and launch one final mission to take back the Earth.
Mass Effect Trilogy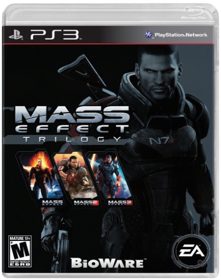 Electronic Arts
As Commander Shepard, rise to become the galaxy's most elite soldier and lead an all-out war to stop an ancient and ruthless enemy: the Reapers. With over 75 hours of content and more than 300 awards, one of gaming's most acclaimed franchises is available for the first time in a premium foiled box set.

Heart-pounding action meets gripping interactive storytelling where you decide how your unique story unfolds. Assemble and lead your team aboard the SSV Normandy, the most advanced ship in the galaxy, and travel to distant and unexplored star systems. On your journey, meet a cast of intriguing characters each with their own story to tell. Wield powerful weapons and customize them with upgrades to create new and devastating attacks. All the thrilling action and your decisions culminate into a heroic battle against the greatest threat ever known.

The fate of the galaxy lies in your hands - how will you chose to fight for it?

"One of the most intricately crafted stories in the history of the medium." - Game Informer
"A wonderful trilogy that put the players in the driver's seat from the very beginning." - CNN
"Regardless of the medium, Mass Effect's universe is one of sci-fi's best." - IGN
"One of the best sci-fi series of all time." - MSNBC
Medal Of Honor
Electronic Arts
The best first-person shooter for the PlayStation. An engaging plot, even for non-history buffs. Outstanding music and sound design.
Mutant League Hockey
Electronic Arts
Need for Speed Rivals
Electronic Arts
Welcome to Redview County, where a street-racing rivalry between cops and racers never stops as both sides compete in an all-out war to take over the social, local and national media and earn the best cars, mods and technology. Risk Everything. Trust No One.
NHL 99
Electronic Arts
NHL 99 N64 Game. NHL hockey taken to a whole new level with this innovative N64 game that took gameplay to a whole new level!
Road Rash
Electronic Arts
Shaq-Fu
Electronic Arts
shaq fu fighting game for sega genesis
Star Wars: Battlefront
Electronic Arts
Immerse yourself in your Star Wars battle fantasies.

Feeling the ominous thud of an AT-AT stomping down on the frozen tundra of Hoth. Rebel forces firing blasters as Imperial speeder bikes zip through the lush forests of Endor. Intense dogfights between squadrons of X-wings and TIE fighters filling the skies. Immerse yourself in the epic Star Wars™ battles you've always dreamed of and create new heroic moments of your own in Star Wars™ Battlefront™.

Fight for the Rebellion or Empire in a wide variety of multiplayer matches for up to 40 players, or in exciting challenges inspired by the films available solo, split-screen or through online co-op. Star Wars Battlefront combines this epic action on a galactic scale with stunning visual recreations of some of the most iconic planets, weapons, characters, and vehicles in the Star Wars universe and the original sound effects from the films, to give Star Wars fans the ultimate, authentic and immersive interactive experience they've been looking for.

The Most Immersive and Photorealistic Interactive Entertainment Experience 
Visit classic planets from the original Star Wars trilogy, detailed with an unprecedented amount of realism and sense of authenticity that will transport you to a galaxy far, far awayExperience amazing digital replicas of the original Star Wars movie models, brought to lifelike fidelity by DICE's use of photogrammetry technology

Ground-based Combat on a Galactic Scale
Engage in epic battles on iconic planets including Hoth, Endor, and Tatooine. Also, bring the fight to the previously unexplored planet, SullustPilot a diverse set of ground-based vehicles including nimble speeder bikes, massive AT-ATs, and more

Master the Battlefront with Iconic Star Wars Characters
Play as some of the most memorable characters in the Star Wars universe including Darth Vader and Boba Fett Encounter a variety of beloved characters from the original trilogy such as C-3PO and R2-D2 (93)

Take to the Skies in Epic Star Wars Dog Fights
Pilot the Millennium Falcon, X-wings, TIE fighters, and more of your favorite vehicles in exhilarating aerial combat

Made for Jedi and Padawans Alike 
Battle alongside your friends online or in offline split-screen Co-op mode Seamlessly swap between 1st person and 3rd person views 
STAR WARS & TM 2015 Lucasfilm Ltd. All rights reserved. Game code and certain audio and/or visual material 2015 Electronic Arts Inc.
Titanfall
Electronic Arts
RECORD SETTING 6 GAME CRITIC AWARD WINS!
BEST OF SHOWBEST ORIGINAL GAMEBEST CONSOLE GAMEBEST PC GAMEBEST ACTION GAMEBEST ONLINE MULTIPLAYER

Prepare for Titanfall. Crafted by one of the co-creators of Call of Duty and other key developers behind the Call of Duty franchise, Titanfall is an all-new universe juxtaposing small vs. giant, natural vs. industrial and man vs. machine. The visionaries at Respawn have drawn inspiration from their proven experiences in first-person action and with Titanfall are focused on bringing something exciting the next generation of multiplayer gaming.

KEY FEATURES
Fast-Paced Future Warfare – In Titanfall the advanced warfare of tomorrow gives you the freedom to fight your way as both elite assault Pilot and agile, heavily armored 24' tall Titans. Titanfall rethinks fundamental combat and movement giving players the ability to change tactics on the fly, attacking or escaping depending on the situation.The Future of Online Multiplayer Action – The game is entirely multiplayer, in a new experience that combines fast-paced online action with the heroic set piece moments traditionally found in campaign mode. The intersection of the two is a big part of what gives Ttianfall its iconic identity.The Visionaries that Defined Gaming for a Generation are back! — Founded in 2010, Respawn Entertainment was formed by Vince Zampella and Jason West, former co-founders of Infinity Ward and two of the co-creators of the multi-billion dollar franchise Call of Duty™ They are building on their pedigree and taking a new approach to game design and creating an all new universe with Titanfall

System Requirements:Supported OS: Windows XP   Windows Vista   Windows 7      

Origin account required for game activation and installation
Triple Play 96
Electronic Arts
Where in the World is Carmen Sandiego?
Electronic Arts
Wing Commander IV: The Price of Freedom
Electronic Arts
4 disc game in original box , no cracks , and instructions,all complete , games a few lite scratches, tested working 8/10
Wing Commander
Electronic Arts, Origin
The Confederation Needs A Hero! It's the 27th century, and mankind is locked in a deadly war with the Kilrathi Empire, a race of cat-like aliens determined to conquer the Terran Confedaration. Launching from the TCS Tiger's Claw, you and your faithful wingmen fearlessly battle Kilrathi aces head-on in heated, deep space dogfights. As one of the Confederation's top pilots, you've been summoned to defend the TCS Tiger's Claw. If you can't outsmart the Kilrathi cats, no one can! It's not enough to just win a single battle - you must prevail through the entire campaign to save all of humanity.
Bust A Move (Japan)
Enix
Bust A Move Japanese Format (NTSC-J). Box,package,
Bust A Move 2 (Japan)
Enix
Bust A Move 2: Dance Tengoku Mix Japanese Format (NTSC-J). Box,package,
Super Mario All Stars
For Super Nintendo
Super Nintendo Version. From the Manufacturer Super Mario All Stars is a collection of Mario's four greatest adventures in one awesome game pack. With improved graphics and sound for the Super NES, SMB1, SMB2, SMB3, and the Lost Levels, demonstrate the 16 bit excellence we've become accustomed to. Released as SMB2 in Japan, the Lost Levels' design and play control will remind you of SMB1 but the challenge is far beyond any previous SMB game. The game features multiple scrolling backgrounds, 52 levels of play and lots of enemies for Mario to crush
Game Genie
Galoob Toys
Game Gear Game Genie
Game Genie
Galoob Toys
Silpheed
Game Arts
The earth-based "Grayzon" computer defense system has been net-jacked. Mankind's future in space is in your hands! Equipped with left and right main weapons, plus choice of optional weapons systems: Graviton Bomb, EM Defense System, Photon Torpedo or Anti-Matter Bomb this highly modified SA-77 "Silpheed" tactical fighter spacecraft is up to the challenge - are you?
Smashing Drive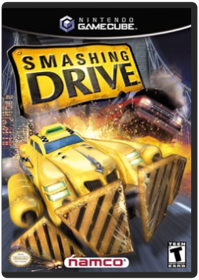 Gamecube
Smashing Drive is a fast-paced action racer based on the Namco arcade hit. With numerous power-ups including battering rams, turbo rockets, and buzz-saws, as well as countless pathways and shortcuts throughout the big city, getting from point A to point B is the most fun and excitement a cabbie has ever had behind the wheel.
Jurassic Park Interactive
GameEpidemic.com
Wangan Midnight
GENKI
Wangan Midnight Japanese Format (NTSC-J). Box,package,
Kabuki: Quantum Fighter
Hal America
Archer Maclean's Mercury
Ignition
In Archer Maclean's Mercury you'll watch as liquid metal blobs ebb and flow around the countless challenges you'll encounter. Guide various colored mercury droplets around each 3D maze simply by 'tilting' the level. Negotiate obstacles and hazards, solve puzzles, compete against ever tightening time and percentage limits, whilst avoiding all the traps and predators. Make it to the last levels and you'll bosses who'll push your puzzle-solving abilities to their limits.
Mercury Meltdown
Ignition Entertainment Ltd
The sequel to the puzzle game featuring a liquid blob maneuvering through complex mazes Mercury Meltdown features a new vibrant visual style doubles the number of stages a free-look camera new ways to control your mercury "blob" and much more. Supporting up to two players Mercury Meltdown offers many new modes for ultimate party-puzzle action. Mercury Meltdown also offers game sharing capabilities customization skins and downloadable content.Format: SONY PSP Genre: SPORTS/GAMES/GAMES AND PUZZLES Rating: E - Everyone UPC: 893384000281 Manufacturer No: 00028
Ratchet & Clank Future: A Crack in Time
Insomniac Games
Sony's gadget-wielding duo return with new weapons, new abilities, and a revealing conclusion to the "Future" storyline in Ratchet & Clank Future: A Crack in Time. Set after the events of the downloadable title Quest for Booty, A Crack in Time finds the dynamic Lombax Ratchet and his robot friend Clank battling to prevent the aptly named Dr. Nefarious from altering space and time. Levels are designed to allow open exploration, with new space gameplay letting gamers blast their way around various star systems, while Ratchet's new Hoverboots and Clank's Chronoscepter give players new ways to solve puzzles and navigate levels. As always, the pair make use of the finest weapons and accessories, including such familiar armaments as the Negotiator and Buzz Blades, as well as new tools of destruction like the Cryo-Bomb Glove, the Plasma Striker, and the Spiral of Death. And those looking for a degree of customization can collect Constructo mods throughout the game to design their very own high-powered weapons.
Spyro the Dragon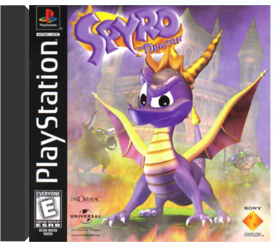 Insomniac Games
MEET SPYRO HE'S A FIESTY LITTLE FLAME SPROUTING DRAGON ON A GIGANTIC GO ANYWHERE 3D FANTASY ADVENTURE
GameShark
inter act
game shark for nintendo 64, by interact
King Arthur's World
Jaleco
super nintendo rpg king arthur's world
Q*bert
Jaleco
Arcade purists are already familiar with the quirky Q*bert, a fast-moving game that requires quick reflexes and loads of patience. Q*bert is an odd-shaped orange creature that leaps from cube to cube in a vain attempt to make all onscreen cubes turn the same color. As Q*bert lands on each cube, the color changes. This task is complicated by the presence of several pesky enemies, including a bouncing snake that loves to undo your efforts.

Q*bert is a perfect time killer—which makes this pocket-sized game particularly appealing. While the game does present a significant challenge at higher levels, many players will likely play the game for a quick fix of fun without advancing beyond the initial levels. Q*bert is cool retro fun. —Carrie Bell

Pros:Good, clean fun for the whole familyBased on the classic arcade gameCons:The gameplay and level design could be considered repetitive by more sophisticated gamers
Bases Loaded
JALECO
Bases Loaded - The first in the all time popular baseball series! Bases are loaded for acton! All games are guaranteed working.
DJ Boy
Kaneko
Help D.J. Boy rescue his girlfriend, Maria, from the Dark Knights!
Gitaroo Man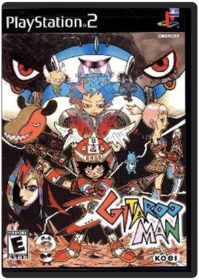 Koei
Gitaroo Man is an entirely new type of music rhythm game, in which your instrument is actually your weapon in the fight against evil. Unlike traditional music games that simply require the player to press buttons in rhythm with onscreen actions, Gitaroo Man makes players use both the analog stick and controller buttons at the same time, thus manipulating the onscreen characters with jumps, ducks, and attacks.
Gemfire
KOEI Corp
Gitaroo Man Lives!
KOEI Corp
Music is the weapon in this fabled rhythm game where you help beautiful loser U-1 transform into rock legend Gitaroo Man and find true love.
Animaniacs
Konami
Blades of Steel
Konami
Nintendo NES game cartridge as shown
Castlevania II: Simon's Quest
Konami
The exciting sequel to the original smash hit "Castlevania" for the NES.
Coded Arms
Konami
Coded Arms is a visually stunning first-person shooter that places the gamer in the role of a computer hacker who infiltrates an abandoned virtual reality system. Players will fight through various virtual battlefields against multiple types of enemies with more than 30 different weapons at their disposal. The game will also utilize the platform's wireless capabilities for intense multiplayer action.
Dance Masters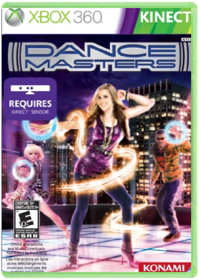 Konami
Being the pioneer of the franchise that started the dance game craze Konami introduces a brand new way to experience music and rhythm. The next generation in full body dancing is finally here! DanceMasters utilizes Microsoft Natal to give gamers the ultimate dance club right in their living rooms, with no peripherals required!
DDRMAX
Konami
In DDRMAX: Dance Dance Revolution you'll be working up a sweat and improving your dance moves in no time! DDRMAX is the most comprehensive version of the hit dancing game ever! Optional Dance Mat available as NAK 47051
DDRMAX 2
Konami
MODEL- 20061 VENDOR- KONAMI FEATURES- DDRMAX 2 Dance Dance Revolution The dance revolution rolls on with DDRMAX2 for Sony PlayStation 2 packed with the ultimate mix of hit American songs. Gamers will be up on their feet and dancing all night long with new game modes and the return of past favorites including "Work Out" mode and "Edit" mode where gamers can count calories and customize dance moves and routines. * DDRMAX2 Dance Dance Revolution Partial Song List (Not including Hidden Songs): "A Little Bit Of Ecstasy" - Jocelyn Enriquez "AM-3P" - KTz "Break Down!" - Be For U "Busy Child" - The Crystal Method "Celebrate Nite" - N.M.R "Conga Feeling" - Vivian "D2R" - Naoki "Days Go By" - Dirty Vegas "Destiny" - Naoki feat. Paula Terry "Do It Right" - Sota feat. Ebony Fay * New game modes and graphical interface featuring music videos * Customize dance steps in Edit mode and exercise in Work Out mode * Links with previous games for special features — SPECIFICATIONs ——————-ESRB Rating : E for EveryoneGenre/Category : FamilySystem : PlayStation 2 System Number of Players : 1 Compatible Peripherals:
Jurassic Park: Operation Genesis
Konami
As the first ever fully 3D action-sim, Operation Genesis gives players two games in one. Either build the ultimate dinosaur theme park or engage in 12 action-packed missions that will truly test your gaming skills. Dream it. Build it. Survive it. This truly is Jurassic Park... your way!
Metal Gear
Konami
Metal Gear NES Game. You are a new special ops recruit and now its time to show you're ready!
Metal Gear Rising: Revengeance
Konami
METAL GEAR RISING: REVENGEANCE takes the renowned METAL GEAR franchise into exciting new territory by focusing on delivering an all-new action experience unlike anything that has come before. Combining world-class development teams at Kojima Productions and Platinum Games, METAL GEAR RISING: REVENGEANCE brings two of the world's most respected teams together with a common goal of providing players with a fresh synergetic experience that combines the best elements of pure action and epic storytelling, all within the expansive MG universe. The game introduces Raiden as the central character; a child soldier transformed into a half-man, half-machine cyborg ninja, equipped with a high-frequency katana blade and a soul fueled by revenge. In the near future, cyborg technology has become commonplace throughout society. Three years have passed since the collapse of the Patriots system that had been secretly controlling the global power balance from the shadows. However, peace remains elusive. The dissemination of cybernetic technology has triggered instability and conflict as those who control the trade gain increasing power. Furthermore, large 'Private Military Companies', or PMC's, that had been supported and controlled by the Patriots have collapsed, spawning countless rogue entities with origins to larger criminal organizations. These renegade PMCs employing cyborg technology have become increasingly more disruptive shifting policy and power at will. As a member of the peace-keeping PMC 'Maverick Security', Raiden lives by the mantra of protecting and saving lives. But as the world plunges further into asymmetric warfare, the only path that leads him forward is rooted in resolving his past, and carving through anything that stands in his way.
Metal Gear Solid
Konami
You are Solid Snake, a superspy who's half James Bond, half Snake Plissken, and you are mean. Your mission isn't terribly new (infiltrate a terrorist base and blow everything up), but the gameplay is: your numerous enemies are watching for you, and you are encouraged to sneak rather than simply charge in. Every level brings new challenges. You fight snipers, invisible ninjas, psychic warriors, and even an M-1 tank! As the father of the modern spy game genre, this game is an instant classic.

Your allies and superiors speak to you via a cool, implanted radio, monitoring your progress, offering tips—but failing to give you the full story. The combination of a mysterious and engaging plot and high in-game tension makes this a thrilling ride. Campy humor also abounds as you rescue beautiful women, verbally spar with your allies, and blow up enemies in the bathroom. A user-friendly control interface allows for sniping, hiding, crawling, and running, and the graphics leave nothing to be desired. If you like espionage, spy movies, or just want to own and play a piece of gaming history, then this is a must have. Metal Gear Solid is one of the all-time greats. Game tip: Secretly attach plastic explosives behind an enemy, sneak out of the room, and see what happens. —Allen Stewart

Pros:Story well-integrated into gameplayStealth favored over brute forceChallenging puzzlesCons:Puzzles can be frustratingTorture scene too intense for younger gamers
Metal Gear Solid HD Collection
Konami
From the critically acclaimed director, Hideo Kojima, Metal Gear Solid HD Collection offers a handful of the most popular Metal Gear Solid titles from the past in true HD for the first time ever. Featuring three complete games, Metal Gear Solid 2: Sons of Liberty, Metal Gear Solid: Snake Eater and Metal Gear Solid: Peace Walker, the HD Collection offers old and new fans a chance to experience the epic game play, design and storytelling of the MGS franchise. The "Metal Gear Solid (MGS)" series is the seminal work of Hideo Kojima, Japan's master game creator, and the progenitor of the stealth action game genre. The series has become a global phenomenon, with over 27 million copies sold worldwide. The player controls a secret agent from an elite special forces unit who is sent on solo sneaking missions through enemy installations, vast jungles, and sometimes even the thick of battle. Alone and surrounded by the enemy, even a special forces agent will find it tough to come out alive. But that is the secret behind the series' popularity-the cerebral challenge of figuring out how to avoid combat, and the thrill of sneaking through enemy territory undetected.The MGS series is also known for its storyline, which blends seamlessly with the gameplay. The scenarios are based on extensive research and incorporate the drama of actual developments in society. These elements have made MGS what it is today: a mature work of entertainment that transcends national borders and the confines of video games, and one of the leading products of the Japanese content business.
Metal Gear Solid V: Ground Zeroes
Konami
World-renowned Kojima Productions showcases the latest masterpiece in the Metal Gear Solid franchise with Metal Gear Solid V: Ground Zeroes. Metal Gear Solid V: Ground Zeroes (on sale Spring 2014) is the first segment of the 'Metal Gear Solid V Experience' and prologue to the larger second segment, Metal Gear Solid V: The Phantom Pain launching thereafter. MGSV: GZ gives core fans the opportunity to get a taste of the world-class production's unparalleled visual presentation and gameplay before the release of the main game. It also provides an opportunity for gamers who have never played a Kojima Productions game, and veterans alike, to gain familiarity with the radical new game design and unparalleled style of presentation. The critically acclaimed Metal Gear Solid franchise has entertained fans for decades and revolutionized the gaming industry. Kojima Productions once again raises the bar with the FOX Engine offering incredible graphic fidelity and the introduction of open world game design in the Metal Gear Solid universe. This is the experience that core gamers have been waiting for.
Metal Gear Solid: The Twin Snakes
Konami
In Metal Gear Solid: The Twin Snakes, superspy Solid Snake infiltrates the GameCube for one of the most games ever! Twin Snakes is a complete remake of the legendary Metal Gear Solid, with updated graphics for better, smoother gaming. Prepare to save the world, in the game that launched a classic series and started the spy gaming genre!
Nagano Winter Olympics 98
Konami
Pop'n Music
Konami
Since 1998, the Pop'n Music series has had 15 console games, as well as several arcade games, all of them exclusive to Japan. Hitting North America for the first time, Pop'n Music brings music games to kids of all ages! Play to entertaining music with exciting graphics dancing and moving along to the beat. Pop'n Music will bring a smile to kids as they move their controllers and their hips to the Pop'n music!
Q Bert
Konami
Q-Bert is a game that has been forgotten about. It's been many years since there had been a game with it or even a new one. There was actually an NES port of the game. It's a game that is a bit different but there weren't a lot of Q-Bert games that might be known. Then again, this is just another one and could very well be known more than perhaps once thought. This was also on the Atari 2600 but the version that is going to be looked at the most will be the NES version.
Rock Revolution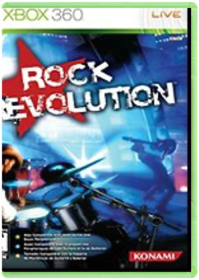 Konami
Release your inner rockstar or allow your friends the privilege of picking up an axe or pounding the skins with you to 40 mind bending rock and roll tracks! Unleash your creative juices in the Jam Mode where you can create your own music in a state of the art multi-track studio! This is the musical revolution the world has been waiting for!
Silent Hill: Book of Memories
Konami
Book of Memories is an all-new game in the Silent Hill series, with a unique premise and storyline. The story begins with a strange book that is received, inside that book is your entire life story to this point, everything that's ever happened to you; all of your memories. You discover that by altering what's written you can actually change the past. You can write your own ideal history. Book of Memories is a departure for the series, with a focus on co-operative multiplayer action rather than traditional Psychological Horror. Players can work together as they explore several different Otherworlds, solving puzzles and defeating creatures to advance through the Nightmares and uncover the truth behind the Book of Memories. Scare rooms, limited resources, and dark atmosphere all return-but in a gameplay package specifically designed to take advantage of the PlayStation Vita. Book of Memories is a macabre celebration of the best that Silent Hill has to offer. Players will encounter items and Creatures culled from over a decade of Silent Hill lore, including a special someone who walks softly and carries a gigantic knife.
Silent Hill: Downpour
Konami
Experience the spine-tingling chills and psychological terror while exploring the sleepy town of Silent Hill as Murphy Pendleton. Uncover the deep and dark storyline of the latest Silent Hill thriller. Immerse yourself in the desolate town of Silent Hill with intense visuals powered by Unreal 3 technology that bring the town, characters, creatures and alternate hell to life. Unlock new game areas, special items and bonus content by venturing into all-new side quests. Explore the ever-changing game world that features day and night Normal world and Otherworld world that are manifested and sourced from character actions throughout the game. Get closer to the action with 3D technology for the first time ever. Lose yourself in the desolate and terrifying town with renowned story and music talent, including Silent Hill comic writer, Tom Waltz, original music directed and composed by Dan Licht and the theme song performed by hard-rock group, Korn.
Silent Hill: HD Collection
Konami
Experience the horrors of Silent Hill all over again with this collection of Silent Hill 2 and 3, rendered in high-definition for the first time ever. SILENT HILL 2: You are back to the town of Silent Hill as James, a man who lost his wife several years earlier. One day, he receives a letter from his dead wife telling him to come back to Silent Hill, but what he finds there when he returns is nothing short of horrifying. SILENT HILL 3: The series' trademark brand of psychological horror and terrifying gameplay continues. As a teenage girl named Heather, players must explore and unravel the mysterious connection between the god-forsaken town and her inner fears.
Silent Hill: Shattered Memories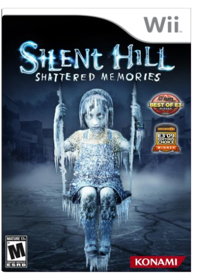 Konami
The story follows Harry Mason, who wakes up after a car accident to find that his daughter Cheryl is missing. Harry will wander the snowy streets of Silent Hill searching for answers of her disappearance, but when the world freezes over, he will need to escape the lumbering demons that haunt his steps. Harry will need to navigate both worlds to discover the truth; not just about his missing daughter, but also the type of person he actually is. Silent Hill's debut on the Nintendo Wii makes the fear more real than ever before. Players will be drawn into the mysterious town using the Wii Remote as a flashlight and a cellphone as they search for clues. Choices they make will shape Harry Mason, as well as the people he meets and the places he visits. The enemies evolve as well, taking the form of the player's deepest fears. Silent Hill promises to be more terrifying than ever, bringing the fear to Wii, PS2, and PSP.
Skate or Die
Konami
Hands down the most popular NES game among teenagers! Hours of fun & very high replay value! All games are guaranteed working!
Zombies Ate My Neighbors
Konami
Zombies Ate My Neighbors SNES game. Save your neighbors from the Zombies!
Metal Gear Solid 4: Guns of the Patriots
Konami/Kojima Digital Entertainment
Metal Gear Solid 4: Guns of the Patriots is a story-driven adventure game, with seasoned hero Solid Snake drafted for one final mission. Set across stages including the Middle East and South America, the now aged Snake has been asked to assassinate his old adversary, Liquid Ocelot. To do this, however, he must make his way through a series of battlefields, using his legendary stealth abilities and all-new OctoCamo suit to avoid detection and to reach his target. With series favorites such as Meryl Silverburgh, Raiden, Hal 'Otacon' Emmerich, Eva and Roy Campbell returning, and with all new gameplay features including a remote-controlled Metal Gear Mk. II and enhanced CQC (Close Quarters Combat) system, Metal Gear Solid 4 rounds out the Metal Gear saga with a fittingly cinematic and gripping final outing. The Limited Edition (available exclusively at certain retailers) comes packaged in a collectible metal case and includes a Blu-Ray video containing "making of" documentaries and an extensive interview with Metal Gear Solid creator Hideo Kojima. Also featured is the Metal Gear Solid 4: Guns of the Patriots Soundtrack CD. Snake can directly aid local militia who engage invading PMCs soldiers, or encourage more fighting to slip past undetected amidst the commotion. Unlock custom weapons and modifications as you trade weapons with your black market weapons dealer, Drebin. Metal Gear Mk. II, the ultimate reconnaissance tool, Solid Eye, which gives Snake real-time information on enemies and his surroundings, and the OctoCamo suit which allows Snake to blend into his environment and hide his presence. Users can choose a variety of camera angles to use to match their game play style.
Lumines Remastered
Limited Run Games
Back to the Future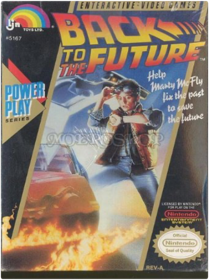 LJN GAMES
back to the future, like the movie is a video game for regular nintendo classic school systems
Star Wars: Episode I: Racer
Lucas Arts Entertainment
Star Wars Episode 1: Racer N64 Game. Based upon the Pod Racing scenes of Star Wars Episode I: The Phantom Menace!
Star Wars: Rogue Squadron
Lucas Arts Entertainment
Star Wars Rogue Squadron N64 Game. Take on the Empire as Luke Skywalker in one of the N64's first Star Wars games.
Kinect Star Wars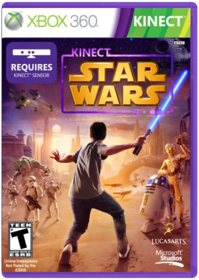 LucasArts
Kinect Star Wars brings the Star Wars Universe to life like never before. Harnessing the controller-free power of Kinect for Xbox 360, Kinect Star Wars allows fans to physically experience training as a Jedi, using the Force and battling with a lightsaber. Using full body motions, players can live out the ultimate Star Wars fantasy, no controller required.
Star Wars Episode I: The Phantom Menace
LucasArts
LIVE the SAGA in Star Wars Episode I: The Phantom Menace for PlayStation. You will participate in the dramatic events from the Star Wars Episode I story—and beyond. The action in The Phantom Menace will pick up where the movie begins—as two heroic Jedi Knights dock on the Trade Federation Battleship above the planet Naboo. The journey takes you to such locations as Naboo, Tatooine, and all the way to the Galactic capital world of Coruscant as you confront imposing threats to freedom in the midst of a galaxy in crisis.
Star Wars Rebel Assault II: The Hidden Empire
LucasArts
Experience the most exhilerating and interactive space combat in this or any galaxy. A LONG TIME AGO IN A GALAXY FAR, FAR AWAY......
Star Wars The Force Unleashed
LucasArts
The story and action of Star Wars: The Force Unleashed expands with the release of Star Wars The Force Unleashed: Ultimate Sith Edition, a special new version of the game that will show gamers the deepest, darkest side of the Force in a story that puts them on a collision course with Luke Skywalker himself. The Ultimate Sith Edition includes all of the original missions found in Star Wars: The Force Unleashed as well as content previously only available via download and an all-new exclusive bonus level. It combines the original Star Wars: The Force Unleashed videogame and three new levels to create the definitive ultimate-evil storyline of the events that occurred between the two classic Star Wars movie trilogies. Additional content includes two levels set on Coruscant and Tatooine previously only available via direct download and an all-new exclusive level available only in the Ultimate Sith Edition package. Star Wars: The Force Unleashed completely re-imagines the scope and scale of the Force and casts players as Darth Vader's "Secret Apprentice," unveiling new revelations about the Star Wars galaxy seen through the eyes of a mysterious new character armed with unprecedented powers. Originally released in September 2008, the game quickly became the fastest-selling Star Wars game ever, and has since sold six million units worldwide.
Technic Beat
Mastiff
In this musical action game, the goal is for your squat little character to bounce to the beat and literally catch the music. Rings of sound pulse across the game field, and if players can get inside the rings and keep the beat, they have power over the sound rings to create their own chains of wild new music for bonuses, power-ups and even more explosiove displays of light and sound. Battle a second player of take on the game in Arcade Mode and Free Mode — even test yourself with the tension-filed Sudden Death mode!
Blinx The Time Sweeper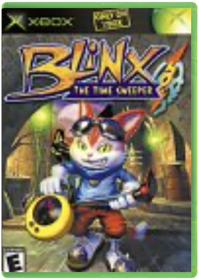 Microsoft
Blinx: The Time Sweeper takes into a new kind of action, in the world four-dimensional adventure! Become the master of time in this fun and exciting new 4-D game!
Blue Dragon
Microsoft
Product InformationFamed game producer Hironobu Sakaguchi of Mistwalker and developer Artoonpresent the highly anticipated Xbox 360™ exclusive Blue Dragon. Featuring thecharacter design of Akira Toriyama of Dragon Ball Z and music by Nobuo Uematsuof Final Fantasy Blue Dragon is an epic role-playing game that centers on ayoung boy named Shu and several of his friends.These unlikely heroes possess the power to control phantom shadows thatmirror the actions of their masters giving Shu and his comrades miraculousstrength and magical powers.The warriors can create and develop their combat styles by utilizingdifferent types of Shadow Change including Sword Assassin and Power Magic.Shu and his friends must use the shadows as weapons and wield their skills tosave their world from impending doom.Encountering various people on a planet where numerous ancient ruins remainthe characters and their shadows travel through a world full of mysteries andillusions where the slightest touch can cause reactions of unparalleledmagnitude.Product Features Innovative RPG gameplay features: As their quest progresses warriors can create original attack methods by utilizing several types of Shadow Change including Sword Assassin and Power Magic. You can choose to focus the hero on certain areas of expertise. Shadows level up and gain new abilities associated with the job they are currently doing. Once gained abilities are not lost and remain available to use when needed. Massive scope and engrossing environments: Shu and his companions battle their way through an immense world filled with vividly illustrated remnants of ancient civilizations long forgotten. Stunning graphics: Taking full advantage of the power of Xbox 360 Blue Dragon engages you in a world and characters that are brought to life with vibrant colors and detail from Shu's wild hair to his martial arts-style garb conveying the beautiful simplicity and sense o
Conker: Live & Reloaded
Microsoft
Conker: Live and Reloaded brings back Conker, the squirrel with a bad attitude, for a new round of crazy gaming — this time with multiplayer options, so your friends can get in on the action. You'll lead an elite squadron to war as the Squirrels battle the invading Tediz. Players can compete as one of six combat specialists across multi-mission campaigns covering Old War and Future War, with all the non-stop action, humor, and innuendos Conker is famous for. Devastating weapons include camera-guided rockets, an acid thrower, and loads of grenade type — Operate five types of vehicles including Sky Steed, Mule Bomber, R-Hog, Toad, and Tankus Also includes the critically acclaimed Conker's Bad Fur Day, completely recreated for the Xbox — with all the hilarious situations, movie pastiches, off-the-wall puzzles, and crazy characters, from horny bees and voluptuous sun flowers, to singing piles of poo
Dance Central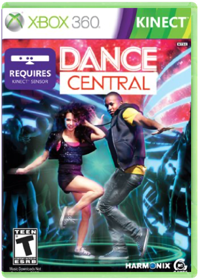 Microsoft
Dance Central, exclusively for Kinect for Xbox 360, is the first real dance video-game experience that is fun, social and for everyone! Brought to you by Harmonix, the developers who created the world-wide blockbuster Rock Band. Take it step-by-step with Break It Down or jump right in and start performing for your family and friends. Either way, you won't just learn dance moves, you'll own the dance floor!
Dead Rising 3
Microsoft
Dead Rising 3 puts you in the zombie-ravaged city of Los Perdidos, California. Do you have what it takes to escape before a military strike wipes out the entire city. As mysterious mechanic Nick Ramos, you'll rely on improvised weapons to battle off the hordes of undead while you explore the massive open world.

Set 10 years after the events of Fortune City in Dead Rising 2, players are introduced to Nick Ramos, a young mechanic with a strange tattoo and a mysterious past, who must find a way to escape a city full of zombies before an impending military strike wipes the city of Los Perdidos, and everyone in it, off the map. Nick can't do it alone - he must join up with other survivors to stay alive. They must fight their way out before it's too late.

With intense action and an unmatched level of weapon and character customization, Dead Rising 3 delivers a heart-pounding experience unlike any other as you explore, scavenge and fight to survive in a massive open world on the brink of a zombie apocalypse. Get ready for a new generation of zombie-slaying thrills.

Features
Fable III
Microsoft
In Fable III, the latest installment of the critically acclaimed Xbox 360 exclusive franchise, fans new and returning will now embark on an epic adventure, where the race for the crown is only the beginning of your spectacular journey. Five decades have passed since the events of Fable II, and Albion has matured into an industrial revolution, but the fate of the kingdom is at peril.
Gears of War 2
Microsoft
Gears of War 2 is the eagerly anticipated sequel to the 4.5 million selling blockbuster third-person tactical action game that became one of the most popular Xbox 360 games in history. This time, Marcus Fenix and Delta Squad are poised to deliver a bigger, badder, and more intense experience.
Halo 2
Microsoft
Halo 2 Limited Edition continues the story of Master Chief, the heroic super-soldier who defied the invading alien Covenant and survived. The Covenant leaders within Halo are angry at this unheard of event. To save face, they launch an invasion of our planet. Earth's defenses are breached, and we're all in danger — unless Master Chief can lead a small military squad to victory against Covenant forces, in all-out guerilla warfare! Special Limited Edition includes DVD with behind the scenes making of footage, deleted characters and cinematics, art gallery, developer commentary and more Comes in special edition tin case
Halo 3
Microsoft
Halo 3: ODST
Microsoft
Microsoft Halo 3: ODST 5EA-00001 PC Games
Halo 4
Microsoft
Halo 4 Xbox 360 S English NA NTSC DVD. 2 discs - The first disc is the Campaign. The second disc is focused on Multiplayer and Spartan Ops. Typically Disc 2 is installed on the HD so that you never have to switch discs.
Halo Reach
Microsoft
In Halo: Reach, the blockbuster prequel to the Halo trilogy, experience the events that transpired on the planet Reach.
Halo: Combat Evolved
Microsoft
Bent on humankind's extermination, a powerful fellowship of alien races known as the Covenant is wiping out the Earth's fledgling interstellar empire. You and the other surviving defenders of a devastated colony-world make a desperate attempt to lure the alien fleet away from Earth. Shot down and marooned on the ancient ring-world, Halo, you begin a guerilla-war against the Covenant. Fight for humanity against an alien onslaught as you race to uncover the mysteries of Halo.
Halo takes you deep into the future, with the fate of planet Earth hanging on your shooting skills. After a massive battle, only one ship is left and its crew is stranded on an abandoned space station. You must do whatever it takes to keep the Covenant from reaching Earth.

Experience the ultimate Halo challenge with all-new online multiplayer for up to 16 players. Take on the world in any of the 15 multiplayer maps including 6 brand new maps never before seen. Unleash destruction with incredible weapons and vehicles including brand new armaments for intense online multiplayer games. Voted Game Of The Year by IGN.com, Electonic Gaming Monthly, and Xbox Magazine.
Halo: Combat Evolved Anniversary
Microsoft
Halo: Combat Evolved Anniversary is a spectacularly remastered version of the original campaign, created in celebration of the 10th anniversary of one of the most beloved franchises in gaming history. With a bounty of new features including cooperative play over Xbox LIVE, a bundle of some of the most beloved multi player maps in history re-imagined for Xbox LIVE, new challenges and a new story to uncover. Anniversary is a must-have experience.
Kameo: Elements of Power
Microsoft
Kameo: Elements of Power is a larger-than-life journey full of intense combat, magnificent exploration, and innovative action. The future of the world depends on Kameo, who must capture, harness, and unleash a wide assortment of monsters to rescue three of her Elemental Ancestors and destroy the Dark Troll King who threatens the planet and its wildlife. Kameo will be granted the power to transform into incredible monsters, but they must be honed to their maximum capacity as she makes her way through a world bursting with strange life and breathtaking sights.
Kinect Adventures!
Microsoft
Kinect Adventures! Explore the World - and Beyond! KinectTM Adventures will get you off the couch and into the game in a whole new way. You and your friends and family will jump, dodge, and kick your way through 20 pulse-pounding adventures set in exotic locations. Work together as you navigate through roaring rapids, challenge obstacle courses or save a leaky underwater laboratory. Show off and share your accomplishments online with Photo Moments and Living Statues. The spirit of adventure awaits!
Kinect Disneyland Adventures
Microsoft
Harnessing the controller-free magic of Kinect for Xbox 360, Kinect: Disneyland Adventures will allow children and Disney fans of all ages to explore Disneyland park, enjoy immersive adventures based on popular attractions, engage in challenging quests, and interact with beloved Disney characters using their full bodies and voices, no controller required. Kinect: Disneyland Adventures is your ticket to the magical world of Disneyland through Kinect, right in your living room.
Kinect Sports
Microsoft
With Kinect Sports, anyone can become the next star of the living room, and it's fun no matter how fit you are. Add your style to any of the six action-packed games - Soccer, Volleyball, Track & Field, Bowling, Table Tennis or Boxing - with Full Body Play. Compete against yourself to set a personal best or win as a team. Either way, you will unlock new content and thrills as you play.
Kinect Sports Season Two
Microsoft
Kinect Sports: Season Two" sprints out of the box at full speed, taking full advantage of the revolutionary Kinect technology and its latest exciting features like in-game voice commands and enhanced motion tracking.
Perfect Dark Zero
Microsoft
The Limited Collector's Edition of Perfect Dark Zero is presented in a colorfully-embossed metal collector's case with a protective cover. Includes full version of the game, a bonus DVD (The Art of Perfect Dark Zero video feature, Kepi & Kat music track from the game, Perfect Dark Zero Gamer Tiles to customize your identity on Xbox Live, Perfect Dark Zero Heads-Up Display (HUD) UI Skin to customize your Xbox 360 experience, and the first chapter from the new novel, Perfect Dark: Initial Vector), plus the Perfect Dark Zero special edition comic booklet, Hong Kong Sunrise, a collectible Perfect Dark Zero Glyph Card, and a Game Manual...Joanna Dark returns in the Xbox 360 exclusive Perfect Dark Zero, the prequel to the internationally award winning and mulitmillion-selling, first-person shooter Perfect Dark from famed game developer Rare Ltd. A secret war has begun - between shadowy corporations bent on world domination. Joanna Dark and her father Jack are caught up in the fight for the future of the planet. A routine bounty hunting mission rips open a global conspiracy that will change Joanna's destiny - forever.
Quantum Break
Microsoft
From the creators of Max Payne and Alan Wake, comes Quantum Break, a revolutionary entertainment experience that blurs the lines between television and gaming. With Quantum Break, Remedy Games delivers an action-packed, fast paced game in which you bend and shape time in order to survive. Master unique powers, bending and warping time to outmaneuver and outwit the enemy. Epic moments of destruction, captured in time, become your playground.

How you play the game shapes a personalized version of the television show. Watching the show gives you strategies and insights that will impact the way you play the game and helps you discover unique content within the game. Together, the game and the show deliver a holistic entertainment experience, possible only on Xbox One.
Rare Replay
Microsoft
To celebrate its 30th anniversary, Rare brings together the adventures of its iconic characters in a collection that spans the decades. From its earliest 2D classics to Xbox 360 triumphs, Rare Replay delivers a gaming treasure trove for veteran players and newcomers alike.

As you brawl with the Battletoads, grab Jiggies in Banjo-Kazooie and fight the future in Perfect Dark, you'll uncover bonus content and exclusive looks at the creation of Rare Replay's hits. Master the basics or test your skills with all-new snapshot challenges and 10,000 Gamerscore. Gaming's greatest are back, lovingly presented and exclusively on Xbox One!
Halo: Master Chief Collection
Microsoft Xbox
The Master Chief's entire story is on one console. Featuring a re-mastered Halo 2: Anniversary, along with Halo: Combat Evolved Anniversary, Halo 3, and Halo 4, new digital series, Halo: Nightfall, and access to the Halo 5: Guardians Beta, this is the definitive Halo experience. digital series, Halo: Nightfall, and access to the Halo 5: Guardians Beta
Battletoads
Midway Entertainment
regular nintendo battletoads
Gex 64: Enter The Gecko
Midway Entertainment
Gex3D 64 N64 Game. Control Gex though  crazy levels of  popular culture!
Hard Drivin'
Midway Entertainment
Midway Arcade Treasures: Extended Play
Midway Entertainment
Now you can play classic arcade games anywhere, anytime with Midway Arcade Treasures: Extended Play for the Sony PSP Entertainment System. Enjoy the coin-op masterpieces of the past for the first time on a portable system with multiplayer wireless support! Single Player: Spy Hunter, Sinistar, Defender, Paperboy and 720. Multiplayer Wireless: Klax, Joust, Marble Madness, Toobin', Rampage - 3 player, Gauntlet - 4 player, Rampart - 3 player, Wizard of Wor, Xybots, Championship Sprint, Arch Rivals, Cyberball 2072, Xenophobe - 3 player, Mortal Kombat, Mortal Kombat 2 and Mortal Kombat 3.
Mortal Kombat Trilogy
Midway Entertainment
This is the game Mortal Kombat Trilogy for the Playstation 1.
Ms. Pac-man
Midway Entertainment
Ms. Pac-Man chows a power pellet and it's dinner time! Fly around the mazes at top speed while you dine on ghosts and score big points. Watch out! Don't let those little haunters get their hands on you or you're history. Ms. Pac-Man is just like the mega-hit arcade game, from the intermissions to the bouncing fruit treats. You better catch her while you can.
Rampage Total Destruction
Midway Entertainment
Rampage: Total Destruction offers a fresh take on an arcade classic complete with everyone's favorite monsters. Control George, Lizzie, and Ralph as they go around the world, destoyingmajor cities through direct destruction or through their fighting
Rush 2: Extreme Racing USA
Midway Entertainment
Rush 2 Extreme Racing N64 Game. This high speed urban race thriller is back and faster than ever. Hold on!
Wayne Gretzky's 3D Hockey
Midway Entertainment
Designed for N64 Controller Pak. Tear u the ice with the Great One, and experience lighting fast skating, blistering one timers and hard hitting body checks. Hammer the puck, and rip the net..with the world's best
Wipeout 64
Midway Entertainment
Wipeout 64 game for N64. Move fast and decide quickly because this turbo thriller holds nothing back!
The Beatles: Rock Band
MTV Games
Experience The Beatles music and legacy like never before, utilizing the core Rock Band game play. "The Beatles: Rock Band" in an unprecedented, experiential progression through and celebration of the music and artistry of The Beatles. The game will allow fans to pick up the guitar, bass, mic or drums and experience The Beatles extraordinary catalogue of music through game play that takes players on a journey through the legacy and evolution of the band's legendary career.
Rock Band 2
MTV Games
Rock Band 2 SOFTWARE ONLY X360
Rock Band 3
MTV Games
Rock Band 3 is the next generation of the ultimate social and interactive music gaming platform developed by the category's leading pioneers, Harmonix Music Systems. Featuring innovative game modes and instruments, Rock Band 3 will change the way fans think about and play music games.
Yoshi's Story (Japan)
N64
Japanese Nintendo 64 import. Playable on a modded/Japanese console, or through an adapter.
Beautiful Katamari
Namco
The King of All Cosmos and the Prince have returned this time in amazing Next Generation brilliance! The game that took the video game world by storm is set to continue rolling with new stages, cousins, and visual style. Play as the Prince or one of the cousins, new and old, to roll up objects in all-new stages and missions as you explore this brand new creative exploration. With this new era, the hit style of gameplay is able to present an experience only hinted at in previous versons. Seamless katamari growing and animated presents add to the experience that has captivated hardcore and casual gamers everywhere.
Eternal Sonata
Namco
On his deathbed, Chopin, the famous composer, drifts between this life and the next. In his dreams, happenstance encounters with a young girl facing a terrible destiny and the boy who will fight to save her, leads to Chopin's discovery of the light that shines in each of us in this enduring tale of good and evil, love and betrayal. With gorgeous next gen visuals and style, a unique battle system, and a captivating story, Eternal Sonata promises to give Xbox 360 fans the RPG they've been waiting for.
Me and My Katamari
Namco
The King of All Cosmos takes a break from celestial construction and takes the royal family on vacation to a tropical island paradise. Here, they become tasked with the responsibility of creating new katamari islands for homeless animals. The King's pint-sized son, the Prince, is called upon for this epic task with the help of all his cousins. Assume the role of the pint-sized prince and grow your katamari by rolling it around cleverly designed locations to collect objects throughout the world.
Namco Museum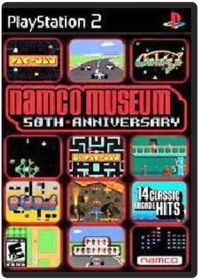 Namco
Namco's Museum 50th Anniversary Collection compiles some of the classic Namco arcade games that defined gaming in the 1980s. Go back in time and play classics like Pac-Man, Galaga, Dig Dug, and Pole Position. The new retro menu Interface allows players to explore a virtual arcade hall where each of the game's classics will be standing in its original arcade form. The only difference is, this time you don't need a pocket full of quarters! Pole Position - The milestone in racing games Pole Position II - Sequel to the original, with 4 real racetracks - Fuji, Test, Suzuka, and Seaside Rolling Thunder - Become secret agent Albatross and rescue Lelia Blitz from the evil Geldra Bosconian - Survive against an army of space stations, while avoiding asteroids and other obstacles Rally X - Players drive around a maze while avoiding chasing cars, laying smoke screens, and collecting flags Dragon Spirit - Control a powerful dragon through the air, harness spells, drop bombs and breath fire at enemies Sky Kid - Control a bi-plane and avoid enemy planes using evasive loops, while dropping bombs & shooting down other planes Xevious - Use a heavily armed fighter plane to destroy enemies and targets, in the air and on the ground Mappy - Control Mappy the police mouse, as he dodges chasing cats to collect valuable items
Time Crisis II
Namco
Metal Slug: 1st Mission
Neo Geo
This cartridge is brand new. Game comes in a clear plastic game case. No Original box or manual.
1-2-Switch
Nintendo
A face-to-face party like no other!
3-D Worldrunner
Nintendo
Game created for the Nintendo Entertainment System
Animal Crossing: New Horizons
Nintendo
Animal Crossing: New Leaf
Nintendo
Welcome to Animal Crossing, where as mayor of your own town you make the decisions that shape your town and your life. Experience a living, breathing world where new friends and new discoveries await every day, morning, noon and night. Express yourself by customizing your character, your house and your town as you create your own ideal world.
Arcade Classic 3: Galaga / Galaxian
Nintendo
Banjo-Kazooie
Nintendo
Banjo-Kazooie N64 Game. Banjo-Kazooie's fairy tale back story is reminiscent of Snow White's. A gnarled ugly witch named Gruntilda asks her magical cauldron who is the fairest of them all!
Banjo-Tooie
Nintendo
Grunty returns-and that's bad news for Banjo and Kazooie. All New Adventure
Bayonetta 2
Nintendo
WIIU BAYONETTA 2
Beetle Adventure Racing
Nintendo
Beetle Adventure Racing N64 game. Take control of a collection of the latest Volkswagen Beetle "2.0"models (from street type to off-road designs) and race across varyingroad types that will test your speed and endurance!
Bomberman 64
Nintendo
Bomberman Hero
Nintendo
Bugs Bunny: Crazy Castle 2
Nintendo
An evil witch has kidnapped Honey Bunny. Since she is Bugs Bunny's girlfriend, he must travel to the witch's castle and rescue her. Bugs will have to work his way through 28 levels, where he'll have to collect eight keys to open the door to the next level. However, there are a number of enemies standing in the way including Yosemite Sam, Daffy Duck, Wile E. Coyote, Sylvester, Foghorn Leghorn, Tasmanian Devil, Beaky Buzzard, Spike, Merlin the Magic Mouse, and Tweety. Luckily, there are number of power-ups like potions, weapons, shields, and tools to help Bugs on his quest. A password keeps track of what levels you have completed, so you don't have to start from the beginning every time you play. See if you can rescue Honey Bunny again in BUGS BUNNY CRAZY CASTLE 2.
Captain Toad: Treasure Tracker
Nintendo
Ready for adventure? Captain Toad stars in his own puzzling quest through maze-like mini-universes only on Wii U. Each stage is stacked with tricks and traps, so our stubby hero will have to use his wits to dodge dangers and track those treasures. Survive smoldering volcanoes, hazardous steam engines, haunted houses, and more all in the name of treasure!
ClayFighter 63 1/3
Nintendo
Nintendo 64 cartridge you need the expansion pack to play
Cleaning Kit
Nintendo
Cruis'n USA
Nintendo
This is the game Cruis'n Exotica for the Nintendo 64. This is cartridge only and is used or preplayed. All of our N64 nintendo games are cleaned tested and guaranteed to work. We stand by our products and offer a 60 day guarantee. If a game does not work within 60 days from the time you receive it we will gladly exchange it for you. You can read details about our guarantee
Diddy Kong Racing
Nintendo
Diddy Kong Racing for your N64! Hop on for the ride of your life.
Diddy Kong Racing DS
Nintendo
A bloated space pig has taken control of Diddy Kong's island paradise, and only you can stop his nefarious plot! Take on the racing challenge of a lifetime as you drive, hover, and fly your way across the massive island. This remastered take on an Nintendo 64 classic is sure to rev the engines of adventure racing fans everywhere! **Diddy Kong Racing DS is the first handheld adventure racing game, a genre that lets you visit new locations, talk to interesting characters, advance the storyline, and search for hidden secrets—all while engaging other drivers in a series of racing challenges to see who is king of the road! Create Your Own Tracks! Wish Race mode gives you complete freedom to design, build, and race on the track of your dreams. Touch Screen control makes building the course a snap, and Nintendo WFC compatibility lets you share your work of genius with everyone! Everything Old is New Again!! Retextured and remixed tracks, new characters and racing challenges, brand new levels, improved vehicle control, Touch Screen controls, gamer tag designs and more make this an experience that both newcomers and seasoned vets will love! Race Online & in Local Wireless Battles! Drivers can use Nintendo WFC to go online and race against up to seven other players from around the world! DKR DS also features eight-player single-card download play, as well as multi-card wireless play.
Dr. Mario
Nintendo
Dr Mario NES Game! Dr Mario is a mega-addictive game that certainly deserves a place in any NES owner's collection. Guaranteed to work perfectly!
Elite Beat Agents
Nintendo
Product InformationElite Beat Agents are a super-secret agency made up of the coolest group of guysthis world has ever known. Of course according to official records they do notexist. Their leader an ex-CIA agent named Commander Kahn scans the worldseeking out cries for help. When he finds one he dispatches the agents whoassist their targets by performing a song and dance. The hypnotic nature oftheir rocking revives the targets with "Groovy" energy that booststheir willpower and helps them overcome their obstacles. Whether they're helpinga lost dog find its way home or helping a babysitter charm a hunky footballplayer no crisis is too weird.Product Features By tapping and tracing patterns that appear on screen with the stylus players play along with the song's rhythm After each section the player gets judged; The animated story changes depending on how well the player performs If the player makes it though the whole song he or she will be judged on the whole thing and get one of three endings — the worse players do the worse the story might end up Every scene is accompanied by rump-shaking tunes but players have to keep the Elite Beat Agents grooving Rhythm games have come and gone but no one has ever seen anything like the Elite Beat Agents!
F-Zero
Nintendo
Experience the future of racing with F-ZERO. In the year 2560, racing has evolved into an intense sport reserved only for the most strong-willed and courageous drivers in the world. Racing in machines that travel at speeds of 500km or h and hover 12 inches off the ground, the F-Zero Grand Prix is the most prestigious race of them all. You can choose from four pilots Captain Falcon, Dr. Stuart, Pico the alien, or Samurai Goroh and hit the track for some high-speed racing action.
F-Zero X
Nintendo
F-Zero X N64 game. Race in a futuristic racing tournament on tracks levitated miles up in the air against a selection of devious opponents!
Final Fantasy
Nintendo
Final Fantasy NES Game. Final Fantasy is the game for the NES console that started it all.
Galactic Pinball
Nintendo
nintendo virtual boy galactic pinball
Game & Watch Gallery
Nintendo
Celebrating Nintendo's classic handheld toys from the early 1980s, this conversion is a compilation of four games originally for play on the LCD handheld systems. All games are playable in both Classic Mode and new Modern Mode, featuring your favorite Nintendo characters! Included games are Manhole, Fire, Octopus, and Oil Panic. Released as Game & Watch Gallery in North America, and Game Boy Gallery 2 in other parts of the world.
Kirby's Adventure
Nintendo
Play as Kirby as he travels through worlds in a quest to fight King Dedede and his evil baddies! Kirby's first video game!
Kung Fu
Nintendo
The Legend of Zelda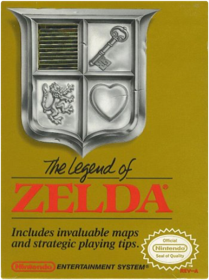 Nintendo
Legend of Zelda - The original and most popular Legend of Zelda game in the series! Extremely rare - Guaranteed to work perfectly!
The Legend of Zelda: Breath of the Wild
Nintendo
Step into a world of discovery, exploration, and adventure in The Legend of Zelda: Breath of the Wild, a boundary-breaking new game in the acclaimed series. Travel across vast fields, through forests, and to mountain peaks as you discover what has become of the kingdom of Hyrule in this stunning Open-Air Adventure. Now on the Nintendo Switch console, your journey is freer and more open than ever. Take your system anywhere, and adventure as Link any way you like.Discover a world as never before seen: by making your own path, choices, and consequencesIngenuity is the key to survival: find multiple solutions to tons of dynamic puzzlesSurprises hide around every corner: scavenge weapons, armor, plants, animals, and moreLive off the land: find weapons and armor, cook food, and brew elixirsUtilize special technology: the in-game Sheikah Slate controls objects and enemies in fun waysGear up: many weapons and armor have unique stats, resistances, effects, and durabilityShrines offer hundreds of clever challenges even veterans won't see comingCompatible amiibo include the Wolf Link amiibo figure, figures from the Legend of Zelda 30th Anniversary amiibo series, and figures from The Legend of Zelda: Breath of the Wild amiibo series. Each one will offer Link in-game items that may just come in handy.
The Legend of Zelda: Link's Awakening
Nintendo
Explore a reimagined Koholint Island in one of the most beloved games in the Legend of Zelda series. Link has washed ashore on a mysterious island with strange and colorful inhabitants. To escape the island, Link must collect magical instruments across the land and awaken the Wind Fish. Explore a reimagined Koholint Island that's been faithfully rebuilt in a brand-new art style that will entice fans and newcomers alike. Battle enemies as you conquer numerous dungeons and uncover the hidden secrets of the island. Encounter Super Mario enemies like Goombas, Piranha Plants, and more, and interact with unique locals who help Link on his adventure. As you clear dungeons throughout the main story, earn dungeon rooms (Chambers), then arrange them into custom layouts in the all-new Chamber Dungeon. Place your dungeon entrance, Nightmare room, and everything in between as you try to fulfill objectives and play through a new dungeon. Tap compatible amiibo figures to earn more Chambers and find additional Chambers throughout the game in updated mini-games, such as the river rapids, trendy game, and fishing.
Legend of Zelda: Majora's Mask
Nintendo
Buy Legend of Zelda: Majora's Mask for Nintendo 64 (N64) and once again become the youthful hero Link as he this time works to find a way from keeping the moon in its place above Termina! In Legend of Zelda: Majora's Mask the Skull Kid has taken the sacred relic Majora's Mask which has immense magical power. While wearing it the Skull Kid pulls the moon down and crashes it into the land of Termina a sequence of events taking a total of three days to complete. >> When you buy Legend of Zelda: Majora's Mask for Nintendo 64 (N64) you will need to help Link travel backwards into the time before the crashes to figure out a way to stop the Skull Kid and retrieve the powerful mask from him. >> The land of Termina cannot stand this much longer! Buy Legend of Zelda: Majora's Mask for Nintendo 64 (N64) and help Link on his journey through time to stop the possessed Skull Kid! >>
Legend of Zelda: Ocarina of Time
Nintendo
Legend of Zelda Ocarina of Time N64 Game - The first game of the classic Legend of Zelda series for Nintendo 64! Extremely rare - Guaranteed to work perfectly!
The Legend of Zelda: Ocarina of Time 3D
Nintendo
The Legend of Zelda: Ocarina of Time 3D takes the best-reviewed game of all time for a brand-new experience. Now in 3D all of the graphic textures and colors have been vastly improved, taking advantage of the considerable graphic power of the Nintendo 3DS system. This game tells the epic story of Hyrule and Link™, Zelda™, and Ganondorf in remarkable depth and gives context to the many tales of their struggles. As such, this title represents a perfect entry point for players new to the Zelda franchise. Phenomenally Improved Graphics Beyond even the incredible 3D effect, every graphic texture and character model has been lovingly built from the ground up to create the most dynamic and vivid vision of Zelda's kingdom yet. This is Hyrule as you've always imagined it. Playing the Ocarina Link needs to play the eponymous Ocarina of Time many, many times over the course of the game. This involves a specific series of button presses to play one of the twelve songs in the game. In the original title, you would need to assign the ocarina to an item slot, then likely review the button prompts to your song, then play them from memory. The Nintendo 3DS version has the ocarina constantly available on the Touch Screen, and playing with the button prompts for each song right in front of you. Enhanced Game play While the greatest care has been taken to preserve the classic game play and story, a number of new features make this the definitive version of this extraordinary game:
The Legend of Zelda: The Wind Waker
Nintendo
The Legend of Zelda: The Wind Waker returns you to the world of Hyrule as you travel the waves to tame the winds! Brilliant combat, fantastic facial expressions and beautiful oceans will immerse you in the land of Hyrule as you face Gannon!
The Legend of Zelda: Twilight Princess
Nintendo
The Legend of Zelda: Twilight Princess Wii
Luigi's Mansion
Nintendo
Join Luigi as he searches for Mario in this blockbuster game for the Nintendo Gamecube.
Mario Clash
Nintendo
mario clash for nintendo virtual boy systems
Mario Kart 8
Nintendo
Feel the rush as your kart rockets across the ceiling. Race upside-down and along walls on anti-gravity tracks in the most action-fueled Mario Kart game yet. Take on racers across the globe and share videos of your greatest moments via Mario Kart TV.*

Driving up a waterfall or across the ceiling can provide an intense adrenaline rush, but that's not all anti-gravity is good for. It also provides a wild new gameplay mechanic: if you collide into other racers in zero-g, you'll earn speed boosts worth bragging about. Upload and share your best moments and watch your friends' using Mario Kart TV.* Returning features include 12-player online play*, gliders, underwater racing, motorbikes, and custom karts. You can even race as Bowser's seven minions, the Koopalings. Race along walls and upside-down on twisting anti-gravity racetracksShare highlight videos of your greatest moments with friends via the Mario Kart TV feature and Miiverse*Race and battle with friends locally or connect online to play with random players from around the world*Fan favorite features from past Mario Kart games include gliders, underwater racing, motorbikes, mid-air tricks, and moreFor the first time ever, play as all seven of Bowser's minions, the KoopalingsCrisp HD graphics and fluid animation offers players a visually stunning Mario Kart

* Wireless broadband Internet access required for online play. Learn more at support.nintendo.com.
Start you Karts for some flippin' fun
view larger Brand new item chomps at racing enemies
view larger Race alongside your favorite characters
view larger Race as all of Bowser's minions, the Koopalings, for the first time ever
view larger
Mario Kart 64
Nintendo
Mario Kart 64, one of the first games released for the Nintendo 64 platform, is an updated translation of the very popular Super Mario Kart for the Super NES (SNES). And while the game clearly takes full advantage of the graphics power and speed of the N64, a few components that made the original so compelling have been left out of this release. Still, Nintendo's expertise at sucking players into the game world is strongly evident, and Mario Kart 64 offers enough challenges to keep players (especially casual gamers) entertained. Placing a familiar Nintendo personality behind the wheel of a sputtering kart powered by a 50, 100, or 150-cc engine, the game lets players race computerized opponents or up to four other players on a variety of well-designed tracks. Because karts lack the power and speed of race cars, drivers must focus on collecting power-ups and nonlethal weapons rather than negotiating hairpin turns on two wheels. Grabbing and using on-track items is the heart of the game's fun: a strategically-placed banana peel sends the unlucky victim into a spin, nailing an opponent with a turtle shell launches their vehicle skyward, and a rocket provides a quick boost to near-breakneck speeds, if only for a moment.
Mario Kart Wii
Nintendo
Get behind the wheel! Perform speed-boosting flips and wheelies with the flick of a Wii Remote, or grab a Wii Wheel for even more fast-paced fun! Play friends locally on a single Wii, or hop onto Nintendo WFC for the biggest worldwide race yet! Wii Wheel sold separately. Broadband Internet access required for online play.
Mario Party
Nintendo
Mario Party is the first of several Mario games planned for this year that are being created by developers outside of Nintendo. In this case, the developer is Hudson, a company best known for the Bomberman series, while the others are HAL Systems, the creator of the Kirby line (which is handling the Mario fighting game, Smash Brothers), and Hot Shots Golf maker Camelot (which is doing Mario Golf). Each of the games' focus plays to what the developers know best, in this case, Hudson's knowledge of good multiplayer game modes gleaned from producing countless incarnations of Bomberman, the seminal party-game series
Mario's Tennis
Nintendo
nintendo virtual boy video game mario tennis
Metroid
Nintendo
Metroid NES Game! Metroid is one of those classic NES games that no collection is complete without. If you haven't played this game yet you are missing out on a large part of NES history. Guaranteed to work perfectly!
Metroid
Nintendo
The original Metroid is the latest offering in the Classic NES Series. Travel to planet Zebes and destory a nest of Metroids, the galaxy's deadliest life forms. You are Samus Aran, space bounty-hunter — and your legend begins here!
Metroid Prime 3: Corruption
Nintendo
You ARE Samus with Wii control! By moving around with the Nunchuk and aiming Samus's gun with the Wii Remote, you'll do more than look through the eyes of Samus—you'll experience a quantum leap in first-person control. Fire on the run, grapple enemies and yank off their shields, or manipulate machinery with movements of the Nunchuk and Wii Remote—it all adds up to a level of immersion only possible on the Nintendo Wii, and the best first-person controls on any platform, period. ** Corruption is everywhere... Dark Samus, Samus's longtime nemesis, is corrupting entire planets by launching enormous seeds called Leviathans into them. Samus must travel to multiple planets—each with unique alien landscapes and dangers—to fight the corruption and track several other bounty hunters, all the while fighting the spreading Phazon that threatens to take over her body completely. As it corrupts her, it also grants her incredible powers... ** Enter Hypermode! Samus will employ a never-before-used device called a Phazon Enhancement Device (P.E.D) that harnesses the Phazon within her and puts her into a state called Hypermode. In Hypermode, Samus can destroy Phazon impediments and annihilate enemies with superpowered weapons...but it drains her health to use it, and she risks utter corruption if she doesn't empty her Phazon meter within a certain time frame. You'll need to carefully balance your need for ultimate power with the inherent danger of corruption.
New Super Mario Bros. U
Nintendo
All new ways to Play and share your Mario Fun! New Super Mario Bros. U is a new, side-scrolling adventure featuring Mario, Luigi, Toad . And your Mii character! Now's your chance to step inside the Mushroom Kingdom and explore new worlds, new power-ups and new ways to play.
Ninja Gaiden II: The Dark Sword of Chaos
Nintendo
Ninja Gaiden II: The Dark Sword of Chaos picks up where the first game in the series left off. New characters are introduced into the increasingly intriguing plot and old ones make a return. Ryu must now rescue Irene from the evil Ashtar, who turns out to be Jaquio's master — or is he? Control has been tightened, and Ryu has even more weapons and new moves to help him overcome his adversaries. ~ Aaron Kosydar, All Game Guide
Nintendo Land
Nintendo
Experience Nintendo's greatest game worlds in one giant theme park! Nintendo Land is a fun and lively virtual theme park filled with attractions based on popular Nintendo game worlds. Each attraction features unique and innovative gameplay experiences made possible by the Wii U GamePad controller. Depending on the attraction, players can play solo, compete against other players, or even team up to play cooperatively. Up to five players can participate in dynamic multiplayer modes in select attractions. The experiences change depending on whether players are using the GamePad, a Wii Remote controller, or just watching others play on the TV screen. Multiplayer modes require additional accessories required, which are sold separately.
Paper Mario
Nintendo
Paper Mario N64 Game. Paper Mario is the follow-up to Super Mario RPG: Legend Of The Seven Stars for Super Nintendo!
Picross 3D
Nintendo
Break Into The Next Dimension of Brainteasers! Track numbers, crack cubes, and rack your brain in the newest mind-bending puzzle craze that is easy to pick up but hard to put down! ~ Discover the secret animation hidden inside each block by following the simple number patterns. As intuitive as a crossword and as absorbing as sudoku, Picross 3D is a fun first in the next generation of three-dimensional puzzle games! ~ Master over 365 challenges that will keep players of all skill levels perpetually puzzling every day of the year! Indulge your appetite for brainteasers by downloading up to an additional 400 themed puzzles available via Nintendo Wi-Fi Connection (Nintendo WFC)! Wireless broadband internet connection is required for Nintendo WFC. ~ Create and swap puzzles with friends, submit your own creations for the monthly puzzle challenge, and download new puzzle packs every week via Nintendo WFC.
Picross DS
Nintendo
Fill in squares using simple hints to reveal the hidden picture. You'll need both puzzle-solving skills and creativity to earn your picture reward.
Pikmin 3
Nintendo
Take command of three explorers and a legion of adorable Pikmin in a fight for survival. Enlist the help of tiny Pikmin with unique abilities to solve puzzles, battle monstrous enemies, and retrieve food needed to save your depleted home planet. Explore an alien world from a pint-sized perspective, and experience the charming personality of Pikmin.
Pilotwings
Nintendo
brand new factory sealed with seam in the back. in stock ship same day
Pilotwings 64
Nintendo
Pokemon HeartGold Version
Nintendo
Pokémon HeartGold Version and Pokémon SoulSilver Version return players to the scenic Johto region first introduced in the beloved original Pokémon Gold and Pokémon Silver games nearly a decade ago. The richly detailed adventure of Pokémon Gold and Pokémon Silver is now enhanced for the Nintendo DS and Nintendo DSi systems with updated graphics and sound, as well as new touch-screen features and a host of surprises. Pokémon HeartGold Version and Pokémon SoulSilver Version bring dozens of Pokémon characters back into the limelight for a new Pokémon generation - and longtime fans - to catch, train and battle.

The Pokéwalker Included:
The Pokéwalker is a special pedometer that you carry with you that lets you take Pokémon fun wherever you go! You can transfer a Pokémon onto the Pokéwalker accessory using an infrared connection between the Pokéwalker and your Game Card. Then as you Stroll around with your Pokémon, it'll earn Experience Points to gain a level. And you can even find items and special Pokémon while you're on the go! The Pokéwalker is small enough that you can keep it in your pocket and take wherever you go. It also has a clip to hook it on your belt, and a hole for attaching a strap. It's never been easier to take Pokémon with you!

Pokéwalker The Pokéwalker counts the number of steps you take as you walk around. The more steps you take, the more Watts you earn, which you can spend to find items and Pokémon!

When you transfer a Pokémon from your game into your Pokéwalker, you can select which Route you'd like to take your Pokémon along. Depending on which Route you take (such as in a grassland or by the sea), you'll encounter different wild Pokémon and find remarkable items. When you first begin your journeys with the Pokéwalker, the list of Routes you can select from is short. But, the more you take a Stroll with your Pokémon, the more Routes will appear and the more Pokémon and items you'll be able to get!

Catch Wild Pokémon!
After you've collected some Watts by going on a Stroll with your Pokémon, spend some of them to use the Poké Radar to catch wild Pokémon! If you see tall grass rustling after you use the Poké Radar, you know you've found a Pokémon. You have three options in the battle. You can attack, evade, or catch the wild Pokémon. By attacking, you can wear down the wild Pokémon to make it easier to catch. If you choose to evade when the wild Pokémon attacks, you'll perform a counterattack! And when you think the timing is right, throw a Poké Ball to catch the Wild Pokémon. You can keep up to three caught Pokémon in your Pokéwalker at a time. If you catch a fourth Pokémon, you must choose one of them to set free.

Find Items!
Use the Pokéwalker's Dowsing Machine to help find items. Like the Poké Radar, you use the Watts you earned while walking to use the Dowsing Machine. Some of the items you can find are quite uncommon! When you use the Dowsing Machine, you'll see six patches of tall grass, and one of them has a hidden item in it. You have only two chances to discover the item! Some of the items you can get are really hard to find and very valuable, so keep hunting!

Time to Transfer!
Once you've found Pokémon and items using your Pokéwalker, you can send them back to your Pokémon game. You can only keep up to three Pokémon and three items in your Pokéwalker at a time, so be sure to send them to your game when your inventory fills up! Remember, if you catch a fourth Pokémon in your Pokéwalker, you'll have to swap out one of the three Pokémon you've already caught.

The Pokéwalker Journal
After your Pokémon has spent some time in your Pokéwalker, you can get a recap in the Pokéwalker Journal. The journal tells of all the places the Pokémon has been and the things it has found while traveling inside your Pokéwalker! For example, if you catch a particular Pokémon while out on a Stroll, your Pokéwalker Journal will make note of it. It will also keep track of how your Pokémon has behaved while inside your Pokéwalker!

Pokéwalkers Communicate with Each Other!
The Pokéwalkers don't communicate only with Game Cards—they can also communicate with each other! When you connect Pokéwalkers with a friend, you'll both receive an item as a gift! You can connect two Pokéwalkers via infrared signal by pointing them at each other. When you do so, both players will receive an item! You can receive up to ten items by connecting to your friends, but you can get only one gift per person, per day.
Pokémon Shield
Nintendo
A new generation of Pokémon is coming to the Nintendo Switch system. Become a Pokémon Trainer and embark on a new journey in the new Galar region Choose from one of three new partner Pokémon: Grookey, Scorbunny, or Sobble. In this all new adventure, you'll encounter new and familiar Pokémon as you catch, battle, and trade Pokémon while exploring new areas and uncovering an all-new story. Get ready for the next Pokémon adventure in the Pokémon Sword and Pokémon Shield games.

 

Early Purchase incentive

Get a special Gigantamax Meowth as an early purchase bonus

If you purchase Pokémon Sword or Pokémon Shield before January 15th, 2020, you can receive a special Gigantamax Meowth *** Unlike others found in the Galar region, this Meowth can Gigantamax to take on an imposing, elongated appearance capable of using a mighty G-Max Move This special Meowth cannot evolve. You can receive this special Meowth by selecting the Get via Internet option in Mystery Gift. Don't forget to claim this Cat Scratch Pokémon before January 15th, 2020

*** An internet connection is required to receive the special Meowth.
Pokemon Snap
Nintendo
Pokemon Snap N64 Game.  Capture all your favorite Pokemon characters on film in this fast paced photography adventure.
Pokemon: Let's Go, Pikachu!
Nintendo
Pokemon Let's Go Pikachu for Nintendo Switch

Take your Pokémon journey to the Kanto region with your energetic partner, Pikachu, to become a top Pokémon trainer as you battle other trainers. Use a throwing motion to catch Pokémon in the wild with either one Joy-Con controller or Poké Ball Plus accessory, which will light up, vibrate, and make sounds to bring your adventure to life. Share your adventure with family or friends in two-player action using a second Joy-Con or Poké Ball Plus (sold separately). You can even connect to the Pokémon GO app using a compatible smartphone to bring over Pokémon originally discovered in the Kanto region. Features Become a top Pokémon trainer on an adventure with PikachuEncounter Pokémon in the Kanto regionPlay the entire game with a single Joy-Con controller or use the Poké Ball Plus accessory, which will light up, vibrate and make sounds to brig your adventure to life.
Red Alarm
Nintendo
Rhythm Heaven Fever
Nintendo
Japanese pop music producer and hit maker TSUNKU is bringing his pop star rhythm training methods to the Wii with Rhythm Heaven Fever. Players will have to feel the rhythm deep down and tap the A and B buttons on the Wii Remote in time with the music and whimsical on screen hoopla. If you've ever wanted to test or improve the way you move and groove to the beat, your prescription is Rhythm Heaven Fever.
Snipperclips Plus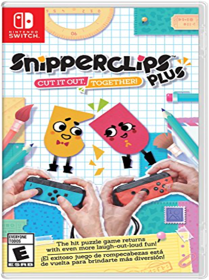 Nintendo
Paper pals Snip and Clip must cut each other into the right shapes to overcome tricky obstacles in this updated version of the game. Partner up with friends or family to solve puzzles, including new comic book and toy box worlds, and more! Plus, play the original levels in new shapes! No matter how you cut it, this couch co-op is a riot! Snip may need to cut Clip into a needle to pop balloons or maybe you'll have to team up to form a squawking, egg-laying bird! Prove you're a cut above the rest in Blitz mode, where 2-4 players can compete in a series of puzzlingly action-packed challenges. Make it a party with Party mode, where up to four players can team up to solve fun puzzles. Additional accessories may be required for multiplayer mode. Sold separately.
Star Fox
Nintendo
super nintendo starfox
Star Fox 64 3D
Nintendo
Fox McCloud is Back in a Re-mastered Nintendo Classic
Star Fox 64™ 3D invites players to take on the role of legendary Fox McCloud as they lead a fearless squadron of fighters in fierce aerial combat to battle the evil forces of Andross and save the galaxy from destruction. The rich 3D visuals provide a remarkable sense of depth, distance and position as players dodge meteors and blast enemy fighters out of the sky.

A complete graphical update brings a Nintendo classic into the era of portable 3D fun. The game makes effective use of the Nintendo 3DS system's dual screens: The top screen features 3D aerial combat, while the bottom screen displays characters and dialogue.There are two control methods for the player to experience. The Nintendo 64 Mode offers original controls, while the new Nintendo 3DS Mode uses the motion controls of the built-in Gyro Sensor of the Nintendo 3DS system. Trusted wingmen Peppy, Slippy and Falco are along for the ride – if one of them is chased or captured by an enemy, players must act to protect them in order to keep their team strong. Each mission takes players through a different planet of the Lylat system as they blast enemies, collect power-ups and fight powerful bosses on their way to the final battle. A new multiplayer option lets up to four players engage in fierce aerial combat via a local wireless connection (using four systems and one game card via DS Download Play). The multiplayer mode also includes new power-ups and special weapons. Players can use the Nintendo 3DS system's inner camera to display a live video feed of their faces as they battle, bringing a new level of fun and personalization to the multiplayer experience.
To enjoy the 3D effect of Nintendo 3DS software, you must experience it from the system itself. All screenshots and videos on this website have been captured in 2D mode.
Star Fox Adventures
Nintendo
Starfox Adventures for Gamecube MODEL- DOL-P-GSAE VENDOR- NINTENDO FEATURES- Star Fox Adventures Breathtaking graphics and an epic storyline propel this all-new spectacular from Rare and Nintendo. The despotic General Scales has unleashed powers that are literally tearing apart the once-peaceful Dinosaur Planet. With the survival of Fox McClouds home planet at risk, the intrepid veteran of Star Fox 64 and Super Smash Bros. Melee gets an urgent message to battle Scales and his vast army of cackling SharpClaws. Fox gets strong support from Star Fox Team members Slippy, Peppy and Rob. Unexpected help comes from Prince Tricky, the playful heir to the EarthWalker tribal throne. On the planet surface, Fox must rely on the mystical powers of a unique staff as he battles Scales minions, befriends peaceful plant-eaters and encounters eerie spirits that hold the key to the planets survival. Most intriguing of all is Krystal, a beautiful traveler from a distant planet. Rare and Nintendo have lovingly crafted the games incredible graphics, including gorgeous water effects and Foxs phenomenally detailed fur. For a sharper and clearer image, select the Progressive Scan option when playing on a TV set that supports that feature. The sound is top-notch, too, from the uniformly brilliant voice talent to the endlessly evocative music. This game supports Dolby Pro Logic II. Star Fox Adventures supports progressive scan on TV sets that have that feature. — SPECIFICATIONs —————— ESRB Rating : T for Teen Genre/Category
Star Fox Guard
Nintendo
StarFox Guard for the Nintendo Wii U. Brand-new, factory-sealed game.
Star Fox Zero
Nintendo
Star Soldier: Vanishing Earth
Nintendo
Star Wars: Shadows of the Empire
Nintendo
Star Wars: Shadow of the Empire N64 Game. Set between Empire Strikes Back and Return of the Jedi.
StarTropics
Nintendo
StarTropics NES Game. Intense action and great game play make this search for an abducted uncle another nice NES game!
Super Game Boy
Nintendo
Cartridge for Super Nintendo, To play Game Boy Games.
Super Mario 3D Land
Nintendo
Past Mario games have let the blue-suspendered hero roam around fully rendered 3D landscapes. Now, for the first time, players can see true depth of their environment without the need for special glasses. Super Mario is a 3D evolution of classic Mario platforming featuring new level designs and challenges.
Super Mario 3D World - Nintendo Wii U
Nintendo
Super Mario 3D World for Wii U

Leap into the first multiplayer Mario platformer set in a 3D world! Play as Mario, Luigi, Princess Peach, and Toad—each with their own special skills—in the all-new Sprixie Kingdom. Scamper up walls with the new cat power-up to find secrets or pounce from above to claw enemies. Enjoy a solo romp or add friends on the fly for instant Mario multiplayer* magic!

Freely roam the world map and each sprawling stage alone or team up with friends to find hidden stars while competing to take the crown for most coins and points found. Tap the Wii U GamePad controller's touch screen to freeze enemies and reveal invisible secrets. Or, use the GamePad for off-TV play while tilting it to spot hidden nooks and crannies with the moveable camera. All this and more makes Mario's world deeper than ever. Jump on in!

*Additional accessories required, sold separately.Key Features: The first multiplayer Mario platformer set in a 3D worldPlay as Mario, Luigi, Peach, or Toad and master their special talentsCat Mario can climb high to find secrets, pounce from above, and claw enemiesPlay off-TV on the Wii U GamePad or touch its screen to freeze enemies and reveal invisible objects

Compete against your friends & family in Mario's 3D World!
View Larger

Strategically choose to play as Mario, Luigi, Peach, or Toad to make your way through Sprixie Kingdom.
View Larger

The all new cat power-up gives you advantages you've never had before – climb walls, pounce, and claw at your enemies!
View Larger
Super Mario 64
Nintendo
The game that launched the Nintendo 64 system stands the test of time as one of the first and best exploratory action/adventure games. Guide the legendary plumber through an incredibly vast magical world with never-before-seen movement and camera-angle freedom. Mario's got the moves with graduated speeds of running and walking, jumps, super jumps, bounce attacks, swimming, and more. The more you play, the more moves you'll discover.
Super Mario Bros 3: Super Mario Advance 4
Nintendo
Super Mario Bros 3: Super Mario Advance 4 is a direct port of the tremendous hit Nintendo game to your GBA!
Super Mario Bros. / Duck Hunt
Nintendo
The Classic Mega Hit "Super Mario Bros." and Arcade Shooter "Duck Hunt" 2 game cartridge that came stock with most Nintendo Entertainment Systems. A Must have for every NES owner, Collector, or seller trying to put together an full NES Set.
Super Mario Bros. 2
Nintendo
GREAT GAME. SUPER MARIO BROTHERS PART 2 FOR NES NINTENDO. ALL-TIME CLASSIC. A MUST FOR ANY TRUE HARDCORE GAMER, COLLECTOR OR GAME PLAYER. LOTS OF FUN. HERE IS SOME MINOR INFO ON THE GAME. Players choose from four characters each time they start or restart a level: Mario, Luigi, Toad and Princess Peach. Each has a special ability: Luigi can jump very high, the Princess can remain temporarily suspended in the air as if she were levitating, Toad can pick up things quickly and is very agile, and Mario is well-balanced in all areas. This is the only original Super Mario game where Princess Peach is not the damsel-in-distress along with being the first playable female character in a Mario game. In future Mario games in which multiple characters were playable, with the exception of Mario Golf, Mario would always be the most balanced character. A unique ability in this game is the "power squat"; by holding Down on the control pad for a few seconds, players could build power for higher jumps. One of the game's most defining aspect is the ability to pluck vegetables from the ground to throw at enemies; these vegetables reappear in Super Smash Bros. Melee as one of Peach's special attacks.
Super Mario Bros. 3
Nintendo
S&H will be $3.47
Super Mario Galaxy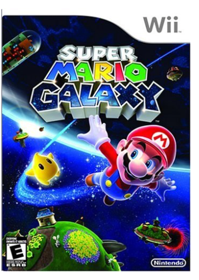 Nintendo
Super Mario Galaxy Wii
Super Mario Maker
Nintendo
The ultimate evolution of Super Mario Bros. is here!
Mario experience of your dreams has arrived and is bursting with creativity…including yours! Play a near-limitless number of intensely creative Super Mario levels from players around the world. It's easy enough to create your own levels with the Wii U GamePad controller that it may feel like you're simply sketching out your ideas on paper, but you can now bring enemies and objects into a playable course in ways you could only dream of before. What was impossible in  traditional Mario games is now impossibly fun, so let your imagination run wild!

FEATURES:
Play a near-limitless number of Mario levels created by Nintendo and players around the world.Create your own Mario levels by using the Wii U GamePad controller touch screen to add enemies, blocks, pipes and more.Break the conventions of traditional Super Mario gameplay by blending enemies, traps and items into unexpected twists, like Piranha Plant-shooting cannons, power-up-tossing Lakitus, or even Hammer Bros. riding on Bowser while bouncing on trampolines..Touch control, instant editing and a robust online ranking and search system makes creating, playing and sharing a seamless process.Switch between four distinct themes, each with different art styles and features:Super Mario Bros., Super Mario Bros. 3, Super Mario World, and New Super Mario Bros. U.Transform into different characters at random with the new Mystery Mushroom item.Expand the roster of possible characters by completing 100 Mario Challenge mode or tapping compatible amiibo.Tap a 30th Anniversary Mario amiibo figure to the Wii U GamePad controller to add a Big Mushroom power-up to your course!Each retail copy of the game will come with a special booklet that offers fun ideas for designing courses.
Super Mario Maker 2
Nintendo
Super Mario Maker 2.
Super Mario Odyssey
Nintendo
SWH SUPER MARIO ODYSSEY
Super Mario Party
Nintendo
Inspired by original Mario Party board game play, the beloved series is coming to Nintendo Switch with new minigames and play styles that make use of the Joy-Con controllers. The Super Mario Party game includes features like character-exclusive Dice Blocks that add depth to players' strategy.
Super Mario RPG: Legend of the Seven Stars
Nintendo
Product Description From the Manufacturer Mario stars in his first RPG in this highly acclaimed role-playing adventure. Excellent 3-D graphics and a rich variety of game play will enthrall Mario and RPG fans alike! In Super Mario RPG, Mario's beloved Mushroom Kingdom has been thrown into chaos by the appearance of an extraterrestrial villain. This evil and outer space menace, Smithy, brings fear and treachery to the once-pleasant Mushroom Kingdom. Once Smithy crashes into the Star Road, he causes seven stars to be scattered throughout the land. Mario and his friends must recover the Seven Stars and repair the Star Road by making an epic journey to Bowser's castle to confront the dreaded Smithy. Princess Toadstool, Mallow, Geno, and—believe it or not!—Bowser help Mario restore tranquility and happiness to the Mushroom Kingdom. Powerful weapons, sinister spells and other items help Mario complete his harrowing journey. Conflicts take place in animated battle screens. After you choose battle options, the game carries out your fighting commands and spells. There are seven stages and 29 areas to navigate in Super Mario RPG. Integrating a traditional menu-driven RPG with action and puzzles, this pak offers a medley of playing excitement. The stunning graphics include fully rendered characters and gorgeous landscapes. For fans of Mario and role-playing games alike, Super Mario RPG shouldn't be missed.
Super Mario Sunshine
Nintendo
In his newest adventure, Mario visits a tropical island and is mistaken for a local outlaw. So he straps on a hydro-powered water pump to clean up the mess, clear his name and meet up with old friends. Hose down enemies and meet the locals in this colorful, action-packed adventure set in sprawling 3D worlds with surprises around every corner. Made in USA.
Super Smash Bros
Nintendo
All of your favorite Nintendo characters have come together to answer the question: who is king of the Nintendo hill? The format can aptly be described as Super Mario Kart meets Mortal Kombat, which makes for an odd, yet addictive game. The object is to throw, punch, smash, or blast your opponents off the edge of the beautifully rendered, themed arenas. Numerous power-ups, weapons, and surprises help or hinder the melee. Your eventual goal is to fight your way through to a bizarre final boss character. Victory in this battle rewards you with another character to play, such as the scene-stealing Pokémon, Jigglypuff.
Super Smash Bros. Brawl
Nintendo
Super Smash Bros. Brawl Wii
Super Smash Bros. for Wii U
Nintendo
WIIU SUPER SMASH BROS
Super Smash Bros. Ultimate
Nintendo
Gaming icons clash in the ultimate brawl you can play anytime, anywhere! Smash rivals off the stage as new characters Simon Belmont and King K. Rool join Inkling, Ridley, and every fighter in Super Smash Bros. history. Enjoy enhanced speed and combat at new stages based on the Castlevania series, Super Mario Odyssey, and more!

Having trouble choosing a stage? Then select the Stage Morph option to transform one stage into another while battling—a series first! Plus, new echo fighters Dark Samus, Richter Belmont, and Chrom join the battle. Whether you play locally or online, savor the faster combat, new attacks, and new defensive options, like a perfect shield. Jam out to 900 different music compositions and go 1-on-1 with a friend, hold a 4-player free-for-all, kick it up to 8-player battles and more! Feel free to bust out your GameCube controllers—legendary couch competitions await—or play together anytime, anywhere!
Superman 64
Nintendo
Teleroboxer
Nintendo
virtual boy teleroboxer game cartridge
Tetris
Nintendo
The Relentless Building Block Game official Niontendo Product, Game Pak
Tetris: Axis
Nintendo
The original portable Tetris game was a smash hit on the Game Boy system. The new Tetris: Axis game lets players use the magic of the Nintendo 3DS system to jump into the action in 3D without the need for special glasses. The game includes more than 20 different modes – some familiar, some new. Up to eight players can compete in wireless multiplayer battles, even if only one player has a game card. Tetris: Axis also makes use of the augmented-reality and SpotPass features of Nintendo 3DS.
Turok 2: Seeds of Evil
Nintendo
Turok 2: Seeds of Evil N64 Game. The sequel to Turok: Dinosaur Hunter. The game is back and better than ever.
Uniracers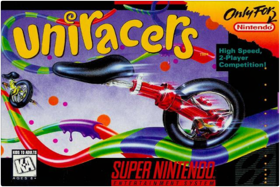 Nintendo
Virtual Boy Wario Land
Nintendo
Wave Race 64
Nintendo
Wave Race for N64. Beautiful ocean scenery and amazing quick and simple gameplay. A great one for the kids. Rated K A.  Rumble pak compatible.
Wii Play
Nintendo
Wii Play collects nine quick and addictive games that are easy to pick up and play and hard to put away. Thanks to the intuitive controls of the Wii Remote, even the most inexperienced gamers will have no trouble mastering the controls.
Wii Sports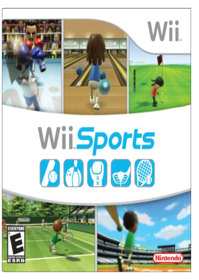 Nintendo
Description A compilation of simple, Wii-playable sports games. Included sports are Tennis, Golf, Baseball, Boxing and Bowling. All of these sports games have a stylized look that's designed after classic 8-bit game designs but brought to life with full 3D technology. Although each game will concentrate on the core mechanics of hitting a ball, swinging a racquet, and putting with a club, the games will offer full (albeit simplified) sports experiences of whole games in Baseball and Tennis as well as multiple holes to play in Golf. Also compatible with the Mii avatar system for a more personalized experience.
Yoshi's Island: Super Mario Advance 3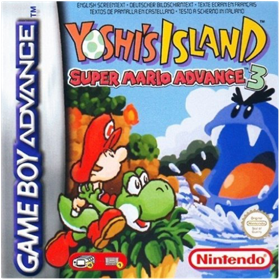 Nintendo
One of the most memorable games of all time comes to the Game Boy Advance! In this picture-perfect port of the Super NES classic Super Mario World 2: Yoshi's Island, the unlikely duo of brave Yoshi and baby Mario must together brave the beautiful yet treacherous wilds of Yoshi's Island. Richly varied gameplay, brilliant graphics and precision control perfectly meld in an adventure you won't be able to put down!
Yoshi's Story
Nintendo
Yoshi's Woolly World
Nintendo
WIIU YOSHI WOOLLY WORLD
Zelda II: The Adventure of Link
Nintendo
Gold cart only. Some of the gold is starting to wear off on the edges.
Zelda II: The Adventure of Link
Nintendo
Zelda II: The Adventure Of Link was an instant classic when it was first released on the NES. Now it's available in its original form for your Game Boy Advance! The game takes place years after the original Legend Of Zelda — Link is now a young man and Zelda has fallen into a magical sleep. To wake her up, Link will have to restore long-lost crystals to six ancient temples.
Wing Commander III: Heart of the Tiger
Origin Systems
Moss
Perpetual
Moss is a single-player action-adventure puzzle game and new ip tailor-made for the VR platform. It takes the classic components of a great game-such as compelling characters, gripping combat, and captivating world exploration-and combines them with the exciting opportunities of virtual reality. The result is a fully interactive and immersive player experience set in an engaging fantasy world. Entertainment Software Rating Board (ESRB) Content Description: Blood, Crude Humor, Use of Alcohol, Violence.
Return Fire
Prolific Publishing
Newman Haas Racing
Psygnosis
Conker's Bad Fur Day
Rare
Humorous action-platformer that does away with the tedious item collection found in most games in the genre. Instead, BFD employs a combination of standard jump, run and explore mechanics and context-sensitive gags and actions. For instance, in the beginning of the game, by pressing the B button on the first pad he encounters, Conker drinks some Alka-Seltzer to wipe out his hangover, at which point players can proceed forward. Later on these pads are used to activate a slingshot and throwing knives; to turn Conker into an anvil and drop downward; to shoot automatic, double-handed guns; to activate a The Matrix-inspired slow-motion effect and flip through the air shooting enemies; and much, much more.
Perfect Dark
Rare
Perfect Dark N64 game. Amazing shooter brought to you by the same people who created Golden Eye!
Space Ace
ReadySoft
THE EVIL COMMANDER BORF HAS KIDNAPPED ACE'S GIRLFRIEND, THE BEAUTIFUL KIMBERLY, AND IS PLOTTING TO ENSLAVE THE EARTH USING HIS DREADED "INFANTO RAY", A WEAPON THAT CHANGES EVERYONE IT BLASTS INTO A HELPLESS BABY. ARMED WITH ONLY A LASER GUN, ACE MUST FIND AND DESTROY THE INFANTO RAY, RESCUE KIMBERLY AND SAVE THE EARTH. ALL IN A DAY'S WORK FOR A SUPERHERO, RIGHT?
Loadstar: The Legend Of Tully Bodine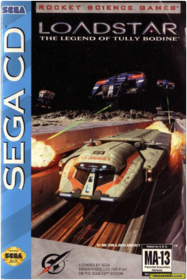 Rocket Science Games
Take the captain's chair as Tully Bodine, veteran skipper of the vintage Loadstar as he accepts a dangerous assignment: Get a cargo of contraband camels off the Moon. You have to move fast and think faster as you dodge rival truckers, traffic accidents and slow pokes as you avoid police SAPs and Toasters in hot pursuit. While your at it, don't get caught by Sheriff Wompler or you'll be spending some time on ice. Rocket Scientist Ron Cobb's original story stars Ned Beatty and Barry Primus in the first episode in the epic story of Tully Bodine.
Grand Theft Auto V
Rockstar Games
Los Santos: a sprawling sun-soaked metropolis full of self-help gurus, starlets and fading celebrities, once the envy of the Western world, now struggling to stay afloat in an era of economic uncertainty and cheap reality TV. Amidst the turmoil, three very different criminals risk everything in a series of daring and dangerous heists that could set them up for life.
Grand Theft Auto: Liberty City Stories
Rockstar Games
It's time to return to Liberty City, the town where all the rules were broken as Grand Theft Auto 3 revolutionized gaming and made the GTA series the biggest franchise on the planet. The PlayStation Portable edition is an all-new game set in the seedy, sprawling underworld of Liberty City. Just when you thought San Andreas was all you needed in your gaming life, Rockstar today announced that it is working on a brand new Grand Theft Auto title for the PSP. As youd expect from the highly secretive Rockstar, little is known about this latest in the GTA series except that it will take place in the streets of Liberty City (from GTA III) and that it is being developed by Rockstar Leeds. What you can be sure of, is that with the power of Sonys sexy new portable behind it, GTA on PSP wont be just a rehash of the 1997 original. ESRB Rated E for Everyone
L.A. Noire
Rockstar Games
Amid the post-war boom of Hollywood's Golden Age, newly minted detective Cole Phelps is thrown headfirst into a city drowning in violence and corruption. Utilizing groundbreaking new technology that captures an actor's facial performance in astonishing detail, L.A. Noire is a violent crime thriller that blends breathtaking action with true detective work to deliver an unprecedented interactive experience. Interrogate witnesses, search for clues and chase down suspects as you struggle to find the truth in a city where everyone has something to hide.
Red Dead Redemption
Rockstar Games
Red Dead Redemption is a Western epic, set at the turn of the 20th century when the lawless and chaotic badlands began to give way to the expanding reach of government and the spread of the Industrial Age. The story of former outlaw, John Marston, Red Dead Redemption takes players on a great adventure across the American frontier.
Night Trap
Screaming Villains
Rhythm Thief and the Emperor's Treasure
Sega
Rhythm Thief 3DS
Space Harrier
Sega
Believe it or not, Dragonland used to be a peaceful place. That is, until the evil demon Valda decided to invade and take over. Now it's up to the last Sentinel of Dragonland to stop the forces of Valda and restore piece to his planet. In Space Harrier, you control this warrior, otherwise known as Harri. Movement in all directions is at your disposal as you use his special jet-pack to maneuver to any place on the screen just as in the 1980s Arcade version. As Harri whizzes through the colorful 3D environment, he'll be attacked from all directions by Valdan invaders of varying types. But his trusty laser cannon has never met a Valdan it couldn't handle. Now it's time to put that jet-pack and laser cannon to the test!
Virtua Fighter
Sega
Croc Legend of the Gobbos Sega Saturn
SEGA
croc legend of the gobbos sega saturn
Ecco: The Tides of Time
sega cd
Description Travel through time along with ECCO THE DOLPHIN, in the only game that could call itself a "dolphin simulator". Indeed, you can do pretty much everything a typical dolphin does, including eating fishes, surface in order to breath, using your neat biological sonar and of course jump out of the water to amaze your friends. Special Features Morph into other creatures of the sea; 40 levels of discovery; all kinds of challenging puzzles to solve; five 3D levels Details Players: 1 Player Controller: Gamepad Memory Card: No
CD Backup: RAM Cart
Sega CD
Save 16 times the memory of Sega CD system lets you save multiple games.
Mickey Mania
SEGA CD DISNEY
Fans of Mickey Mouse will rejoice over Mickey Mania: The Timeless Adventures of Mickey Mouse (Mickey Mania for short). The game follows the famous mouse all the way through his glorious career, from start to around 1994.Gameplay wise, Mickey Mania is much like your typical 2D side scrolling action/adventure. You must guide Mickey Mouse through the several different levels and make it to the end of each one. In some of the levels, you just have to make it to the end. In others, there might be a famous Mickey Mouse character, such as the Moose Hunter or the Pauper, waiting for you. Finally, at the end of a few levels, Mickey will have to battle a boss such as a mad scientist, or Pete.In each level, Mickey must collect marbles, which he can throw at enemies. There are also other items that need to be collected, such as yellow stars for energy, and extra lives.Mickey Mania is great when it comes to graphics. Just about all the characters in the game are well drawn and look just like they do in the real cartoons. The levels themselves, and the backgrounds are also well-designed, and some of them are even 3D. For example, in one level, a moose chases Mickey Mouse. What's so great about this one is that Mickey doesn't run to the right or left, like the typical 2D side scroller. Mickey and the moose both run facing you, giving the level a 3D look and feel.If you're a fan of platformers or action/adventure games, Mickey Mania would be a great game to get. Even after years of playing it, it's still a lot of fun to put in and play from start to finish any day of the year. In other words, Mickey Mania: The Timeless Adventures of Mickey Mouse really is a timeless adventure.
Shenmue
SEGA DREAMCAST
To say that Shenmue is an anticipated title is an understatement; the game made huge waves in Japan upon its release, and American gamers have been waiting since then to see what the fuss is all about. It's a game in which the concept itself is the selling point. What if you could portray a young hero in a fully realized Japanese city? Would you like to participate in and influence an over-the-top kung fu-style action-mystery flick in your living room? What if lots of combat, cinematic flourish, detail, and a dash of romance were thrown in?

The game itself is awash in small details, crammed into a confined space. The city of Yokusuka circa 1986 is rendered beautifully in a short series of neighborhoods that are long on detail even if short on variety. The story itself is ripped straight from a chopsocky flick: you portray the young hero Ryo Hazuki, whose father (a kung fu sensei, naturally) is killed before his very eyes by a mysterious and frightening villain. Ryo must uncover the identity of the killer and fight his way through the city in an effort to avenge this wrongful death.

Shenmue's Yokusuka might be short on space—in total, it represents maybe a square mile—but the detail is overwhelming. You can interact with nearly every person or object that you see; 300 citizens go about their daily routines, and whom you encounter is as much determined by where you are as when you are there.

Much of this interaction involves combat that ranges from Dragon's Lair-style reaction tests (such as timing a button press to dodge an oncoming car) to freeform kung fu fighting. Further, each second of real time equals about a minute of game time, and Ryo has to be home by 11 p.m. each evening. The game moves at a brisk pace, and each challenge or battle feels like a race against time. Some might say that gaming doesn't get shallower than this (you are essentially performing tasks and exploring, instead of gaming), but the game feels like no other and is ultimately satisfying by the time that it all ends. In this way, Shenmue is more than a game—it's an event that's worth experiencing. —Andrew S. Bub

Pros:Compelling, well-told storyGood action and combatFantastic sound and graphicsCons:Plot is familiar to fans of kung fu action filmsTask-and-exploration gameplay might seem slow to action gamers
Sega Superstars Tennis / Xbox Live Arcade Compilation Disc
Sega Entertainment
Star Wars
Sega Game Gear
Comix Zone
Sega Genesis
Sonic the Hedgehog 3
Sega Genesis
sega genesis sonic video game
Rocket Knight Adventures
Sega Genesis/Konami
Rocket Knight Adventures-Sega Genesis-Video Game.
SEGA 3D Classics Collection
Sega of America
With over a half million units in combined sales worldwide, SEGA's digital series, 3D Classics, brings gamers back to the glory days of the beloved SEGA hardware systems. Popular titles from the Master System, Genesis, Mega Drive, and Giga Drive arrive on the Nintendo 3DS-remastered with full stereoscopic 3D. The best part? FOUR of the NINE classics are available on 3DS for the first time! Making its first appearance on retail shelves, this compilation package takes the series' fantastic offerings and packs it with additional exclusive content for unbeatable value!
Yakuza 0
Sega of America
"The glitz, glamour, and unbridled decadence of the 80s are back in Yakuza 0. A prequel to the long-running series set in Japan's criminal underworld, this entry introduces mainstay protagonist Kazuma Kiryu and series regular Goro Majima as they fight like hell through Tokyo and Osaka in their climb through the yakuza ranks. Along the way, players can interact with all the vices 1988's Japan had to offer: from discos and hostess clubs to classic SEGA arcades, there are tons of distractions to pursue in the richly detailed, neon-lit world.

At its heart, Yakuza 0 is a classic 3D brawler, where players roaming the streets of Tokyo or Osaka will encounter all manners of goons, thugs, hoodlums, and lowlifes to beat up. Featuring an engaging combat system allowing players to switch between three different fighting styles instantaneously, Yakuza 0 gives players fluid, free-flowing fights that are easily learned and a joy to master. Take combat up a notch by using environmental objects such as bicycles, sign posts, and car doors for bone-crunching combos and savage take-downs.

A Hard Boiled Crime Drama
The story follows Kazuma Kiryu as a junior yakuza member who finds himself in a world of trouble when a simple debt collection goes wrong and his mark winds up murdered. Meanwhile, Goro Majima is living a ""normal"" life as the proprieter of a cabaret club, but is doing whatever it takes to rejoin the yakuza. What that entails isn't exactly easy.

Fight Like Hell
Kiryu and Majima can each switch between three brutal hand-to-hand combat styles on the fly to create the most fluid beatdowns ever experienced in a Yakuza game. Use Heat Actions to trigger violent special attacks, or pick up environmental objects to whale on enemies!

Two Vibrant Cities Come to Life
Kiryu and Majima will find themselves interacting with many of the colorful denizens of Tokyo and Osaka in some of the most absurdly comedic and heartwarming tales from the red light district. From helping a budding S&M dominatrix learn her profession to ensuring a street performer can make it to the bathroom in time, there are 100 incredible stories to discover. Players can go to hostess and telephone clubs for some female companionship, disco halls and pocket car races to blow of some steam, hit up the CLUB SEGA Arcades for classic 80s video games, and more!

Languages
Enjoy the original Japanese voices and new English text."
After Burner
Sega of America - Master System
Altered Beast
Sega of America - Master System
Choplifter
Sega of America - Master System
Global Defense
Sega of America - Master System
Out Run
Sega of America - Master System
Quartet
Sega of America - Master System
Shanghai
Sega of America - Master System
Thunder Blade
Sega of America - Master System
Backup RAM Cartridge
Sega of America, Inc.
Puyo Puyo Tetris
Sega of America, Inc.
Two puzzle game juggernauts collide as Tetris, one of the largest-selling and recognized brands in gaming history, and Puyo Puyo from SEGA have combined to create a fun-to-play, fast-paced, competitive party game like no other! Up to 4 players will get to choose whether to play the classic Tetris or Puyo modes to compete against each other, or they can try any of the game's inventive fusion modes, including one where players have to master both Puyo AND Tetris together! And whether it's trying to top the online leaderboards of worldwide competition or just being the best player on your couch, Puyo Tetris is chock full of puzzle action!
After Burner II
Sega Of America, Inc.
Aladdin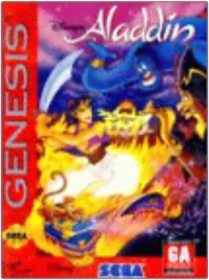 Sega Of America, Inc.
Alien: Isolation
Sega Of America, Inc.
Action/Adventure Game - PlayStation 4
Altered Beast
Sega Of America, Inc.
Enter a time when men were warriors and Gods ruled the world. A time of good against evil, a place of danger. Summoned by Zues to rescue Athena, you will infiltrate the Underworld with the power to transform into mythical creatures with supernatural strenght
Art Alive
Sega Of America, Inc.
Bayonetta
Sega Of America, Inc.
Bayonetta is a stylish and cinematic action game, directed by Devil May Cry creator Hideki Kamiya, set for release in 2009 on the Xbox 360 video game and entertainment system from Microsoft. A member of an ancient witch clan and possessing powers beyond the comprehension of mere mortals, Bayonetta faces-off against countless angelic enemies, many reaching epic proportions, in a game of 100% pure, unadulterated all-out action. Outlandish finishing moves are performed with balletic grace as Bayonetta flows from one fight to another. With magnificent over-the-top action taking place in stages that are a veritable theme park of exciting attractions, Bayonetta pushes the limits of the action genre, bringing to life its fast-paced, dynamic climax combat.
Castle of Illusion starring Mickey Mouse
Sega Of America, Inc.
Columns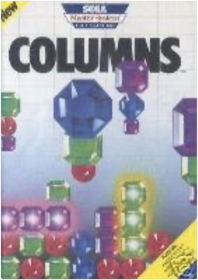 Sega Of America, Inc.
Condemned: Criminal Origins
Sega Of America, Inc.
The hunt for a serial killer has never been soterrifyingly real.Product InformationWhat twists the mind of an ordinary human into a serial killer?Assigned to the Serial Crimes division Agent Ethan Thomas must answer thisquestion and bring the worst of society to justice.  His solve rate is thebest in the bureau...perhaps too good.  While investigating the growinglist of serial killers Agent Thomas concludes that something is twisting thebodies and souls of those that society has left behind.  The homelessaddicted and deranged are rising from the city's underbelly and committingmindless acts of violence.  Could there be an unseen connection between theincreasing brutality of the latest serial killings and the increasing crimerate?This question is pushed to the forefront after Agent Thomas is framed for themurder of two police officers.  Now he must solve the murders to stop thekillings and exonerate himself from the crimes of which he is accused.As FBI agent Ethan Thomas you rely on sharp instincts and sophisticatedforensic tools to investigate crime scenes collect evidence and find cluesthat will lead you to the killers.  With danger lurking in every shadowyou need whatever weapons you can find to stay alive.  If you run out ofbullets you will have to fight with a fire axe shovel pipe two-by-four orwhatever you can pry from the environment around you.  You will need tomake sure nothing stops you as you try to uncover exactly who...or what isbehind the grisly killings plaguing the city.Product Features Weapons and ammunition are scarce leaving the player vulnerable to the game's mentally deranged criminals. Careful detective work and precision reflexes are your primary means of survival. Intelligent enemies respond strategically to your offensive and defensive maneuvers. High-level physics allow players to manipulate background items which respond realistically when picked up kicked or bumped. Tightly woun
Crazy Taxi: Fare Wars
Sega Of America, Inc.
Crazy Taxi™: Fare Wars on the PSP® (PlayStation®Portable) system brings multiplayer gameplay to this fan-favorite series for the first time. It's an all-out bumper brawl as cabbies race, ram, smash and dash to steal fares and score big tips. Crazy Taxi™: Fare Wars combines Crazy Taxi™ and Crazy Taxi™ 2 with hilarious new features that allow players to meddle with their opponents in brand new ways. Ram your opponent's cab to steal their passengers and use the new interference feature to slow down their fare delivery time. This is no ordinary cab ride - this is war!
Dr. Robotnik's Mean Bean Machine
Sega Of America, Inc.
Dragon: The Bruce Lee Story
Sega Of America, Inc.
Garfield Caught In The Act
Sega Of America, Inc.
Garfield: Caught in the Act
Sega Of America, Inc.
Gargoyles
Sega Of America, Inc.
Goliath, the leader of the gargoyles, must take on a quest to save the world from the nefarious Eye of Odin before it annihilates the planet.
Ghostbusters
Sega Of America, Inc.
House of the Dead: Overkill - Extended Cut
Sega Of America, Inc.
It's survival horror as it's never been seen before! The House of the Dead: Overkill is a pulp-style take on the classic SEGA light-gun shooter series. The game takes place as Special Agent G - the hero of The House Of The Dead series - is given his first assignment fresh out of the AMS academy. Teamed up with hard-boiled Detective Washington, they are sent to investigate stories of mysterious disappearances in small-town Louisiana. Little do they know what blood-soaked mutant depravity awaits them in the streets and swamps of Bayou City. The Extended Cut of The House of the Dead: Overkill presents the game for the first time in full HD with 3D support and PlayStation Move compatibility on the PlayStation 3 computer entertainment system.With all seven stages of the original re-mastered and two brand new scenarios added to this gruesome shooter, the 'baddest' just got bigger!
Jurassic Park: Rampage Edition
Sega Of America, Inc.
jurassic park video game made after the movie, rampage edition for sega genesis.
The Lost World: Jurassic Park
Sega Of America, Inc.
sega genesis video game after the movie, jurassic park lost world
Nights Into Dreams
Sega Of America, Inc.
Sega Saturn Video Game Disc
Nights Journey of Dreams
Sega Of America, Inc.
The acclaimed franchise that gave gamers the freedom to fly in a world of dreams is coming to the Wii. As a fantasy jester called NiGHTS, players will experience a heightened sense of gliding, spiraling, looping, and much more with the help of the Wii Remote. When the "Nightmarens" from the neighboring dark world of Nightmare infiltrate the idyllic Nightopia, NiGHTS must defend the dream world to keep it safe for all dreamers
Outrun 2006: Coast 2 Coast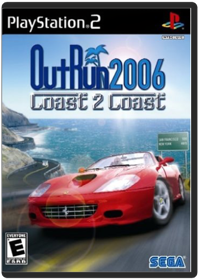 Sega Of America, Inc.
Outrun 2006 Coast 2 Coast gives you a choice between 12 fully licensed Ferrari models, featuring the all-new F430 and the dazzling Superamerica. Feel the throaty whine and the distinctive Ferrari exhaust tone as they power their way across 30 glorious stages from the best of the OutRun 2 games. Race from coast to glorious coast with a fresh new mission structure, a license mode and online play with up to 6 players for a thrilling head-to-head journey.
Outrun 2006: Coast 2 Coast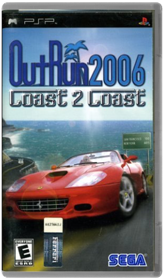 Sega Of America, Inc.
Drive high performance, fully-licensed Ferrari cars across America's scenic highways.
Outrun 2019
Sega Of America, Inc.
Phantasy Star Online
Sega Of America, Inc.
Phantasy Star Online continues in the tradition of the popular series and is the first worldwide, online role-playing game for a console. The story revolves around the Pioneer Project, a plan conceived in response to the imminent destruction of the home worlds. Seven years prior, Pioneer 1 was sent to establish a colony on Planet Ragol, which included construction of the Central Dome. As Pioneer 2 is about to arrive with the main wave of refugees, a gigantic explosion shakes the entire planet, cutting off all communication with the members of Pioneer 1. Players from around the world must now unite via SegaNet to unravel the mystery.

In order to form parties, the game's People Finder option allows players to locate each other on giant servers. Once inside the Virtual Lobby, players can choose up to three other team members. Language barriers between players are broken down by a communication system featuring a universal icon system, preset phrases, and keyword translations. Players can create their own character by modifying their physical appearance and personality traits. Real-time combat features many of the original weapons and enemies from previous Phantasy Star games. Gamers can play completely online, completely offline, or a combination of the two.
Phantasy Star Online: Version 2
Sega Of America, Inc.
Note to customers: Sega requires users to identify themselves with a credit card number for online play. Complete details are included with the game.

The realm of Phantasy Star Online has increased. Phantasy Star Online, Version 2 includes all the original content from Phantasy Star Online, but expands the world with more levels, more features, and more evil to combat. You can import your existing character or create a new one as you strive to reach level 200 and master the game's new ultimate difficulty setting. Players from around the globe can now compete in Battle Mode as they face each other in deathmatch-style combat. Play Lobby Ball with up to 12 players while you chat and get a game going. Discover new and more powerful monsters, unearth rare items, and experience the passing of time as day turns into night in this persistent online world. Phantasy Star Online, Version 2 continues the evolution of the original revolutionary gaming experience.
Rambo III
Sega Of America, Inc.
Ristar
Sega Of America, Inc.
Ristar, the son of a legendary hero who's been captured, is the solar system's last hope against the evil space pirate Greedy. Ristar must travel to the 7 planets of his home system to restore peace to their once happy worlds and ultimately free his father. Ristar stretches his long elastic arms to grab enemies and head-butt them! His long limbs help him climb up walls or swing out of danger. Discover totally different worlds and new creatures on each planet! Battle strange beings who aren't always what they seem! Shoot through a variety of gameplay! Action, puzzle and strategy combine to challenge Ristar at every turn.
Samba de Amigo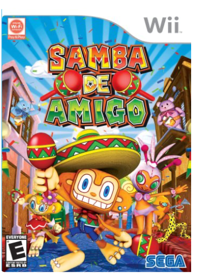 Sega Of America, Inc.
The samba-inspired rhythm music game made popular in the arcades is shaking its way onto the Wii™! Keeping the beat with over 40 songs on a Samba-inspired sound track, players shake the Wii Remote and Nunchuk like maracas, and compete with friends to see who has the best moves. Throughout the dynamic songs there will be opportunities to strike a pose for extra points. Friends and family will be thoroughly entertained cheering each other on as they anxiously await their next turn. Special Modes expand gameplay with Quick Play, Classic, Battle, Survival, Hustle, and Mini-games.
Sega Rally 2
Sega Of America, Inc.
Sega Rally 2 is the sequel to an arcade game that made its home debut on the ill-fated Sega Saturn video game console. Despite the Saturn's demise, the original Sega Rally still holds a warm place in the heart of video game fanatics as one of the best arcade-style racing games ever created. Now the series follow-up hits the console system after a successful run in arcades. And with cars and tracks not found in the standup version, Sega Rally 2 fans should be very pleased with Sega's efforts to enhance the gameplay fun for the Dreamcast version. On the flip side, casual racing fans may find the difficulty level a bit too advanced for their tastes.

Sega Rally 2 favors more of an arcade-style fantasy physics model than its predecessor, but don't expect this game to be a Sunday drive. Those looking for an exciting romp behind the wheel will likely be disappointed after numerous sideline crashes and races end prematurely due to expired time. Purists and road jockeys weaned on the likes of Gran Turismo may be able to handle the challenge factor here, but casual arcade-style racing fans may find the race too hot to handle for long-term, frustration-free fun. —Jeff Young

Pros:
More replay value than the coin-op version of the gameBeautiful graphics

Cons:
Too hard to be fun for many arcade-style racing fansBackgrounds tend to pop up dramatically when the horizon is not obscured by curvy road
Shadow the Hedgehog
Sega Of America, Inc.
HERO or VILLAIN? Uncover the truth about Sonic's arch-rival, Shadow the Hedgehog. Shadow the Hedgehog carries a dark past that is shrouded in mystery. Embark on a journey to unveil his true identity. The way you play the game will determine the outcome of Shadow's future...
Shenmue 2
Sega Of America, Inc.
Shenmue II is an epic adventure with all the elements of a great movie—drama, mystery, suspense, and action–-and offers a unique gameplay experience that seamlessly blends elements of action, adventure, fighting, and role-playing games. In Shenmue II, players assume the role of Ryo Hazuki, a young man dedicated to the task of tracking his father's murderer and unlocking the mysteries of the Phoenix Mirror. Shenmue II continues where Shenmue left off and brings Ryo to Hong Kong with many questions still unanswered as he follows the trail of Lan Di, the man who killed his father.
Sonic & Knuckles
Sega Of America, Inc.
Sonic and Knuckles Game! The last and greatest version of the game that changed video game history - Sonic the Hedgehog. A must have for any avid video game fan! Guaranteed to work perfectly!
Sonic 3D Blast
Sega Of America, Inc.
Sonic gives you massive 3D graphics, power-ups, fun, and non-stop action! Sonic R puts you into the Grand Prix mode to prove yourself to be the fastest in the world and winning the ultimate prize. It's up to Sonic to rescue the Flickies and grab all the Chaos Emeralds before the evil nemesis. Test your racing ability and go head-to-head with two Sonic adventures.
Sonic and the Secret Rings
Sega Of America, Inc.
THE LAND OF MYSTERY MEETS THE LEGEND OF SPEED. Sonic races through the exotic world of the Arabian Nights to harness the awesome power of the secret rings before they fall into the hands of the evil genie, Erazor! The blue dude is unstoppable with the new ability to slow time and boost forward faster than ever, but he's never gone up against a genie before!
Sonic Colors
Sega Of America, Inc.
The diabolical Dr. Eggman has hatched another plan for world domination! He has built an amazing interstellar amusement park, floating in space around Sonic's home planet, bursting with incredible rides and attractions. However, all is not as it seems as Dr. Eggman has abducted an alien race called Wisps and is harnessing their colorful energy to fuel a sinister plot. However, before Dr. Eggman completes his evil plans, Sonic discovers his mysterious theme park in space. When he arrives, Sonic finds he is also able to use these alien powers and is ready to help! Sonic will need all his speed and skill as he faces this test, but, empowered by the alien energy, it's a test he'll pass with flying colors!
Sonic Drift 2
Sega Of America, Inc.
Sonic Drift 2 Game Gear Game
Sonic Gems Collection
Sega Of America, Inc.
A second collection of classic Sonic The Hedgehog games, with nine total games (and some secret games) which include Sonic CD, Sonic R, Sonic the Fighters and more. Also included is a Museum Mode of Sonic history.
Sonic Generations
Sega Of America, Inc.
Set across three defining eras from 20 years of Sonic the Hedgehog video game history, the instantly recognizable environments of Sonic Generations have been re-built in stunning HD and are now playable in both classic side scrolling 2D from 1991, as well as modern 3D style found in Sonic's most recent adventures.
Sonic Generations
Sega Of America, Inc.
Play as both Classic Sonic and Modern Sonic in the ultimate Sonic experience. Master the moves of each character as they race through each environment on their own specially designed track.
Sonic Jam
Sega Of America, Inc.
GAME is brand new and comes the sonic hedgehog card includes it is not factory sealed the game was loose in box check and resealed. first class shipping.
Sonic Rush
Sega Of America, Inc.
Sonic Rush brings back your favorite blue suse with an attitude. This time, Sonic pairs up with royalty - Queen Blaze the Cat - from another dimension to save the universe from utter destruction. Sonic Rush takes full advantage of the dual screens on the Nintendo DS system to deliver a frenetic adventure with dizzying dives, near vertical curves, extreme jumps, brain-twisting loops and more!
Sonic the Hedgehog
Sega Of America, Inc.
Sonic the Hedgehog
Sega Of America, Inc.
The game is set in Soleanna the beautiful city of water. In his first adventure set in the human world Sonic meets a beautiful princess named Elise whom he quickly befriends but Princess Elise is abducted by none other than the calculating Dr. Eggman who is working under dark and sinister motivesto destroy this special kingdom of hers. In order to restore safety and serenity Sonic must maneuver his way through a series of adventures and challenges where he will encounter and interact with a bevy of allies and enemies and ultimately go head to head against the menacing doctor to thwart his malicious plans. Along the way Sonic encounters a mysterious character named Silver. Blocking him with unique supernatural powers even the Blue dude with tude will find it difficult to out-maneuver the enigmatic Silver! As Sonic speeds through the huge kingdom the mysteries unravel.Sonic The Hedgehog melds top-tier animation production values with next generation art physics and game design to create the most intense high velocity Sonic adventure yet! Featuring interactive 3D environments a large cast of new and returning characters and a blistering sense of speed get ready for the reinvention of Sonic The Hedgehog!Format: PS3 Genre: ACTION/ADVENTURE Rating: RP UPC: 010086690019 Manufacturer No: 69001
Sonic the Hedgehog 2
Sega Of America, Inc.
Sonic the Hedgehog 2 SEGA Game. The sequel to the game that put Sega on the video game map!
Sonic the Hedgehog 2
Sega Of America, Inc.
Sonic the Hedgehog: Triple Trouble
Sega Of America, Inc.
sonic the hedgehog for sega game gear
Sonic Unleashed
Sega Of America, Inc.
Take an unforgettable journey around the world in Sonic Unleashed! With seamless 3D to classic 2D perspectives, new speed capabilities, and an all new proprietary engine, as well as new combat, movement, functional abilities and platforming, Sonic is UNLEASHED like never before!
Streets of Rage
Sega Of America, Inc.
sega genesis
Streets of Rage 2
Sega Of America, Inc.
fighting game for streets of rage 2 for sega genesis
Super Thunder Blade
Sega Of America, Inc.
Tails Adventure
Sega Of America, Inc.
Platform: Sega Game Gear, Number of players: 1, Genre: Platformer
ToeJam & Earl in Panic on Funkotron
Sega Of America, Inc.
sega genesis toe jam & earl
Twin Cobra
Sega Of America, Inc.
Sega Genesis warfare game
Vectorman 2
Sega Of America, Inc.
VectorMan is Back.... More Awesome than ever, Blast enemies, deadly canon fire Fire Ball and super shot, don't miss this....
Virtua Fighter Remix
Sega Of America, Inc.
Virtua Racing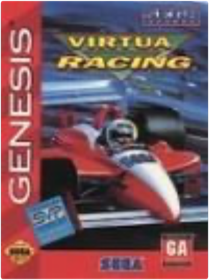 Sega Of America, Inc.
Virtua Racing Deluxe
Sega Of America, Inc.
Hit the track with Virtua racing. You can choose from three race circuits, Formula One, stock or prototype cars. While racing against time or a friend, you'll try to survive every bend in the road. Five different tracks, including two newly designed courses will test your fortitude as a driver.
Wacky Worlds
Sega Of America, Inc.
World of Illusion
Sega Of America, Inc.
Mickey and Donald are the stars of this magical, mystical Disney challenge. After being transported to a distant world, our two heroes come up against a crafty sorcerer with evil powers. Now, the Disney duo must perform feats of might and magic in order to get back home. Journey across the skies on a magic carpet, tread through an enchanted forest, and explore the ocean's floor from inside a giant bubble! With five dazzling levels in all, WORLD OF ILLUSION will have you dodging floods, fighting through mine shafts, and more. Minnie Mouse, Goofy, Pluto, Clarabelle, Huey, Dewey, and Louie are along for the adventure, completing the magnificent Disney party. Pick up saved progress with the use of a password.
WWF Raw
Sega Of America, Inc.
Good Condition * Original Box * No Manual * In Stock * Fast Shipping
King of Fighters 00/01
SNK
Duke it out like never before with over 35 classic and new characters in this 2-in-1 pack featuring The King of Fighters 2000 and 2001.
King of Fighters R2
SNK
Following in the footsteps of classic fighting games like Street Fighter and Mortal Kombat, King Of Fighters: R-2 assembles a gang of fighters who kick, punch, jump, guard, and "special move" their way to the top. Although this game doesn't have as many moves as most fighting games for home consoles, it does contain an unusually large selection of female fighters to choose from, making equal opportunity supporters happy. And these gaming gals can sure hold their own. To prove that women warriors truly rock, look no further than Shermie. Her cartwheel kick is just as powerful and devastating as that of the magic-wielding male fighter Saisyu.

King of Fighters: R-2 enables you to equip each character with up to two original moves, swap signature skills, or create a new character from scratch. The characters all benefit from a sassy and competitive nature that comes out in both pre- and post-tournaments.

This game allows you to choose between fighting the computer as a team or as a single character to advance up the ranks with every triumphant battle. In addition, this game contains special features that can be unlocked only when connected to the Sega Dreamcast console via the SNK DC Link Cable. For example, points scored in the companion Dreamcast game King of Fighters 99 can be applied to this NEOGEO game. —Carrie Bell

Pros:Numerous female fightersSimilar to classic fighting games Street Fighter and Mortal KombatCons:Limited variation in movesGame environment isn't very detailed
NeoGeo Battle Coliseum
SNK
Jet Moto
Sony
Includes game disc or discs, manual and original case. Game disc is in great condition. If there are any scratches they are only minor and have no effect on game play. All of our games are fully tested prior to being placed in our inventory.
The Last Guardian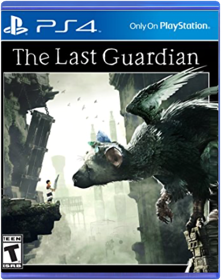 Sony
Facing unknown dangers in a strange and mystical land, an ordinary young boy and his gigantic feathered friend must rely on each other to survive in this harrowing story of friendship and trust.
NFL GameDay '97
Sony
PaRappa the Rapper
Sony
This entirely unique and thoroughly entertaining game, co-developed in Japan and the U.S., features a hip-hop puppy animated in a whimsical, paper-thin style. PaRappa hopes to win the heart of Sunny, the object of his affection, by holding his own with an increasingly adept group of rap masters.

Players control PaRappa by rhythmically pressing the controller's buttons to repeat bits of rap songs in the proper order. The tunes and lyrics are catchy and clever, and the gameplay is completely original. Suitable for children and appealing to adults, this is a must-have disc for PlayStation owners who want to smile. Woven into the storyline are positive messages about self-confidence and respect. Highly skilled players can try their hand at free-form rapping to gain extra points. While this game has inspired sequels and copycats, it still holds up against the test of time. —Jeff Young

Pros:Lighthearted, zany graphicsClever songs and positive messages for childrenCons:Can be frustrating for those without rhythm
PaRappa The Rapper
Sony
PaRappa The Rapper PSP
PaRappa the Rapper 2
Sony
SEE IF YOU HAVE ENOUGH RYTHM TO KEEP THE BEAT WITH EVERYONES FAVORITE RAPPIN PUPPY, NEW LEVELS NEW SONGS
Ratchet & Clank
Sony
Play the game, based on the movie, based on the game! Ratchet & Clank (PS4) is a new game based on elements from the original Ratchet & Clank (PS2). Developed alongside the major motion CG-animated picture coming to theatres in 2016, Ratchet & Clank (PS4) marks the PlayStation 4 debut of PlayStation's greatest heroes. Join Ratchet, Clank, Captain Qwark and new friends as they battle to save the Solana Galaxy from the evil Chairman Drek. With an hour of new cinematics (including footage from the film), Ratchet & Clank (PS4) takes a deeper look at the characters' origin stories and modernizes the original gameplay. Explore the galaxy in a game that features new planets, new and updated gameplay segments, all-new bosses, all-new Clank gameplay, all-new flight sequences, and much more —- with completely new visuals built to demonstrate the power of the PS4! Battle your enemies with an out-of-this-world arsenal, including new weapons and fan-favorite tools of destruction from the Ratchet & Clank Future series. From the brand new Pixelizer (which transforms enemies into explosive 8-bit pixels) to franchise favorites like the dance-party-inducing Groovitron and wise-cracking robotic bodyguard Mr. Zurkon, Ratchet & Clank's arsenal has never been better. Help Ratchet and Clank save the galaxy for the first time, again, exclusively on PlayStation 4!
Tearaway Unfolded
Sony
Uncover the true power of your DUALSHOCK 4 to join forces with ATOI THE MESSENGER in a daring quest to deliver a top-secret message. Unfold her magical papery world, save her pals in peril and battle the monsters trying to stop her delivery! Overflowing with PS4-exclusive features, surprises and secrets, you don't just play Tearaway Unfolded. you're in it! The power of your DUALSHOCK 4: • Catch stuff hurled out of your TV - and throw it back to solve puzzles and take down the baddies. • Guide atoi through dark, scary places by shining the light bar at your TV. • Whip up a windstorm to discover hidden paths, and pilot a papery plane by swiping the touch pad. Get the App: With a smartphone or tablet, a second player can customise the papery world and characters with their own wild designs and real-world images as you play.
Um Jammer Lammy
Sony
Rock out with this innovative sequel to the hip-hop rhythm game Parappa the Rapper. This time the action centers around Lammy, a grunge guitar-playing lamb with her own rock band. Lammy is late for her latest performance with Milkcan, the band she fronts with kooky sidekicks Katy Kat and Masan. To get to the gig, Lammy must successfully strum her guitar through seven cartoon levels. Each level contains a unique music video that requires superior guitar-playing skills. Lammy must master multiple styles of music, including heavy metal, pop, and punk. Superior musicians will be rewarded with a special remix mode, which adds a special rap by well-known game character Parappa.

With unique animation from acclaimed cartoonist Rodney Alan Greenblatt and catchy tunes from Masaya Matsuura, Um Jammer Lammy is one of the most innovative games to ever appear on the PlayStation. —Brett Atwood

Pros:Kid-friendly game themeCatchy musicHigh repeat play value

Cons:May appeal to only a narrow segment of gamers
Amplitude
Sony Computer Entertainment
MODEL- 97258 VENDOR- SCEA FEATURES- Amplitude Fast, addictive arcade-style gameplay allows you to mix and remix hit songs from major recording artists like Garbage, David Bowie, P.O.D., BT, Weezer, Pink, Dieselboy, blink 182, Run DMC, and more - within more than 20 immersive levels. Experience musical immersion with single player gameplay or jump online and play against FreQs nationwide in intense jam sessions! ESRB Rating : T for Teen Genre/Category : Music System : PlayStation 2 Number of Players : 1~4 Compatible Peripheral: Network Adapter MANUFACTURER WARRANTY:andnbsp;andnbsp;90 DAYS
Beyond: Two Souls
Sony Computer Entertainment
From the visionary mind of David Cage, director of the award-winning Heavy Rain™, comes the most powerfully emotional experience on PlayStation 3. A singularly unique psychological action thriller delivered by A-list Hollywood performances, BEYOND: Two Souls™ takes you on a thrilling journey across the globe as you play out the remarkable life of Jodie Holmes.

Born with a connection to a mysterious entity with incredible powers, Jodie was different. In an adventure spanning 15 years of her life, your actions will determine Jodie's fate as she faces extraordinary challenges, danger, and heartwrenching loss on a journey to discover the truth of who she is. BEYOND promises an emotionally-charged journey unlike any video game before.
Bloodborne
Sony Computer Entertainment
Introducing Bloodborne, the latest Action RPG from renowned Japanese developer FromSoftware, exclusively for the PlayStation 4 system. Face your fears as you search for answers in the ancient city of Yharnam, now cursed with a strange endemic illness spreading through the streets like wildfire. Danger, death and madness lurk around every corner of this dark and horrific world, and you must discover its darkest secrets in order to survive. A Terrifying New World: Journey to a horror-filled gothic city where deranged mobs and nightmarish creatures lurk around every corner. Strategic Action Combat: Armed with a unique arsenal of weaponry, including guns and saw cleavers, you'll need wits, strategy and reflexes to take down the agile and intelligent enemies that guard the city's dark secrets. A New Generation of Action RPG: Stunningly detailed gothic environments, atmospheric lighting, and advanced new online experiences showcase the power and prowess of the PlayStation 4 system.
Daxter
Sony Computer Entertainment
Daxter gives the co-star of the popular Jak & Daxter games his own adventure! Play from his animal perspective, chronicling his back-story during the two years spent alone in Haven City. As Daxter is an ottsel and not a human, players will have a unique moveset with agile abilities, as Daxter can crawl on all fours, fit in small places and maneuver vehicles. You'll need all those abilities to get through this unique platformer!
Detroit: Become Human
Sony Computer Entertainment
Detroit: Become Human is the latest title in development by Quantic Dream and expands on the studio's legacy of gripping narrative driven experiences (Fahrenheit/Heavy Rain/ Beyond: Two Souls). Throughout the game, players will co-write the story through the actions of several protagonists in an ambitiously bending and thrilling narrative.

Detroit: Become Human is set in Detroit City during the year 2038 after the city has been revitalized by the invention and introduction of Androids into everyday life. But when Androids start behaving as if they are alive, events begin to spin out of control.

As the player, you will embody several characters, amongst which KARA, CONNOR, and MARKUS. AsKara, you will witness your brave new world turn to chaos as you take on the role of a female service android trying to find her own place in a turbulent social landscape. Whilst you shape the branching narrative as Connor, an Android Cop employed by the human police force to seek out deviant Android such as Markus, a leader of the android group seeking freedom for his people, you will be making choices that will not only determine your own fate, but that of the entire city and possibly beyond.

Discover what it really means to be human in a powerfully emotional journey made of choice and consequences.
Everybody's Golf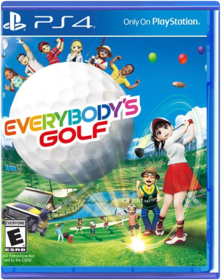 Sony Computer Entertainment
Everybody's Golf is a new game for PS4! Anybody can play golf with three simple button clicks. The wide variety of customization, unique game modes and newly added activities can deliver fun golfing experience for Hot Shot Golf fans and new players. Easy to play for anybody. The classic power gauge and three button click mechanic is easy to play for gamers and golfers alike. Variety of customization. With the most character customization options in franchise history, you can choose among a wide selection of clothing and gear. New activities. Fishing, karting and collecting items across the courses can deliver additional fun on the green. Some online mode will require a PS Plus membership. Develop your skill. There are more than 60 challenges, twice as many as the last Hot Shots Golf release. Share fun with others. You can compete in global tournament with other players and play with your family or friends through the online/offline-multiplayer mode. Some online mode will require a PS Plus membership.
Eye Toy
Sony Computer Entertainment
BE THE STAR OF THE GAME, GET YOUR FRIENDS OFF THE COUCH AND START MOVING YOUR BODY. WITH EYE TOY YOUR BODY MOVEMENTS CONTROLS THE ACTION AND YOU BECOME THE STAR
Farpoint
Sony Computer Entertainment
Pre Order today to secure the Red Planet Wanderer Spacesuit Skin. Stand out with this limited edition UEP spacesuit, equipped with a high-end filtration for a hostile dusty planet.
Frequency
Sony Computer Entertainment
Enter the next generation in music. Records let you listen. Videos let you watch. Frequency allows you to take part. Utilizing songs from major recording artists, players mix and remix songs through each of eight different instrument types. If remixed correctly, players can freestyle and create their own music. With 6 unique game modes, top hits from major bands in a variety of genres, stunning 3D graphics, and video sequences of your favorite bands, Frequency stays in tune with the most immersive musical gameplay experience ever.
God of War
Sony Computer Entertainment
From Santa Monica Studio and creative director Cory Barlog comes a new beginning for one of gaming's most recognizable icons. Living as a man outside the shadow of the gods, Kratos must adapt to unfamiliar lands, unexpected threats, and a second chance at being a father. Together with his son Atreus, the pair will venture into the brutal Norse wilds and fight to fulfill a deeply personal quest.
• Bold New Beginning — His vengeance against the Gods of Olympus years behind him, Kratos now lives as a man in the realm of Norse Gods and monsters. It is in this harsh, unforgiving world that he must fight to survive…And teach his son to do the same. This startling reimagining of God of War deconstructs the core elements that defined the series—satisfying combat; breathtaking scale; and a powerful narrative—and fuses them anew.
• A Second Chance — Kratos is a father again. As mentor and protector to Atreus, a son determined to earn his respect, he is forced to deal with and control the rage that has long defined him while out in a very dangerous world with his son.
• A Darker, More Elemental World — From the marble and columns of ornate Olympus to the gritty forests, mountains, and caves of Pre-Viking Norse lore, this is a distinctly new realm with its own pantheon of creatures, monsters, and gods. With an added emphasis on discovery and exploration, the world will draw players in to explore every inch of God of War's breathtakingly threatening landscape—by far the largest in the franchise.
• Vicious, Physical Combat — With an over the shoulder free camera that brings the player closer to the action than ever before, fights in God of War mirror the pantheon of Norse creatures Kratos will face: grand, gritty, and grueling. A new main weapon and new abilities retain the defining spirit of God of War while presenting a vision of violent conflict that forges new ground in the genre. Mature 17 plus.
Gran Turismo 5
Sony Computer Entertainment
Gran Turismo returns with the most realistic and complete racing experience. An unprecedented collection of over 1,000 meticulously detailed cars, complete with robust online racing and community features, and just about every style of racing imaginable - all in Gran Turismo's signature cutting-edge graphics.
Heavy Rain: Director's Cut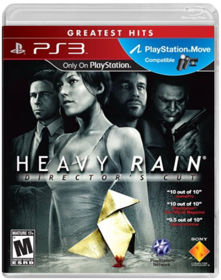 Sony Computer Entertainment
Heavy Rain: Director's Cut
Horizon Zero Dawn
Sony Computer Entertainment
Take on the role of skilled hunter Aloy as you explore a lush world inhabited by mysterious mechanized creatures in an exhilarating new Action/RPG exclusively for the PlayStation4 System.
Jak and Daxter: The Precursor Legacy
Sony Computer Entertainment
Jak and Daxter: The Precursor Legacy is the fun classic 3D platformer that brought arcade fun to your PS2! They're quite a comic duo! Jak's the strong, silent type of hero, while Daxter's the obnoxious comic nut. In this first game, something has turned your friend into a giant rodent. Over the course of 12 levels, you'll go on an adventure where you'll unravel the mystery of your friend's transformations.
Killzone 3
Sony Computer Entertainment
Visari is gone, but the war is far from over. Helghast forces have mounted a devastating counter-attack, prompting the ISA evacuation of planet Helghan. As new Helghast battalions appear, armed with more powerful weapons, ISA forces find themselves outmanned, outgunned and surrounded.
Killzone: Liberation Demo
Sony Computer Entertainment
In Killzone: Liberation, two months after the events of Killzone, most of southern Vekta is still under Helghast control. The rules of war have been cast aside with the Helghast General, Metrac, employing brutal measures in order to seize the initiative and strengthen his position further. Returning as Templar, players will be sent on a mission to undertake a covert operation to save hostages captured by Metrac, while ISA troops continue the fight for liberty. Vehicles - Killzone - Liberation also allows players to drive vehicles including tanks and hovercrafts to help defeat the powerful and intelligent enemy Challenge Games - Players can compete in challenge games to sharpen their skills and earn new abilities. Multiplayer Functionality - The multiplayer functionality in Killzone - Liberation takes full advantage of the wireless capabilities of the PSP hardware, with two distinct styles of gameplay - 1) Two player cooperative gameplay in the single player mission 2) One to six player games over six multiplayer maps Gameshare Mode - Killzone - Liberation will feature gameshare mode where players can share demo levels of the game with other PSP system owners
Little Deviants
Sony Computer Entertainment
Join the Little Deviants in a series of madcap adventures that allow you to have fun discovering and experimenting with the functions of the PlayStation Vita system including rear touch, front touch, six-axis motion sensors, front and rear cameras and microphone
LittleBigPlanet
Sony Computer Entertainment
Little Big Planet PS3
LittleBigPlanet
Sony Computer Entertainment
Join Sackboy in a completely new adventure, filled with adventure and competition. New Touch controls lets you PLAY with more freedom. Customize Sackboy and the world around you with unique Touch and Camera CREATE tools. Then discover an endless amount of free games, created and SHARED by fans online.
LittleBigPlanet 2
Sony Computer Entertainment
Join Sackboy in a completely new adventure - filled with new abilities, new game play rules, innovative tools and a smarter LBP Network, evolving the Play, Create, Share experience.
LittleBigPlanet 3
Sony Computer Entertainment
Includes 1 Little Big Planet 3 Game for PS4, 1 Plush Toy, and much more.
MediEvil Resurrection
Sony Computer Entertainment
Sir Daniel Fortesque heroically died while defeating the evil sorcerer Zarok at the Battle of Gallowmere. At least, that's what people were told. In fact, poor Sir Dan cowardly fell at the first wave of arrows. One hundred years later, Zarok returns, turning day into night and resurrects an undead army to conquer the land. Sir Dan also returns from the crypt, but now has his chance to defeat Zarok and become the hero he never was in life. Resurrect the adventure across the mystical land of Gallowmere alone if you dare, or play head-to-head with Wi-Fi ad hoc mode. PICK UP AND PLAY eight mini-games with more than 70 challenges, including the innovative race mode, where you can compete simultaneously across your favorite levels. BATTLE MORE THAN 30 INDIVIDUAL ENEMIES using a combat system complete with an arsenal of more than 100 special moves and multiple combos.
Mickey Mania: The Timeless Adventures of Mickey Mouse
Sony Computer Entertainment
Mickey Mania: The Timeless Adventures of Mickey Mouse is a video game released for the 16-bit Sega Mega Drive/Genesis, Sega CD, and Super NES. In the game, the player controls Mickey Mouse, who must navigate through various side-scrolling levels, each designed and based from classical Mickey Mouse cartoons from 1928 to 1990. The game was later released on Playstation in Europe and Australia as Mickey's Wild Adventure.
MotorStorm
Sony Computer Entertainment
MotorStorm PS3
MotorStorm Pacific Rift
Sony Computer Entertainment
The first Motorstorm wowed fans with its heady formula of brutal, unpredictable off-road racing, festival vibes and stunning Monument Valley desert scenery. Now, Motorstorm Pacific Rift takes you to a solitary tropical paradise in the Pacific Ocean, ready for a whole new take on no-holds-barred racing action through thick swamps, dense jungle, towering peaks and steaming volcanoes.

Unleash the storm again
Happy landings in the air zone.
View larger.
4-player split screen.
View larger.
The new Monster Truck class.
View larger.
Light up in the fire zone.
View larger. Not just pretty backdrops to the action, these environments take center stage in challenging players with everything in Mother Nature's arsenal. Thick mud, tangled undergrowth, swift flowing rivers, choking volcanic clouds and searing lava pools all test the drivers to their limits and beyond. Expect a rich festival of off road racing, along with a host of game modes and rewards. It's brutal, dangerous, relentless, and unpredictable and more than a game - Motorstorm Pacific Rift is a way of life.

Even More Vehicle Classes and Tracks
Pacific Rift ships with eight car classes: the seven from the original game (Bikes, ATVs, Buggies, Rally Cars, Racing trucks, Mud Pluggers and Big Rigs) all reproduced in new forms, as well as the new Monster Truck class. Big, but not as big or powerful as a Big Rig, Monster Trucks are surprisingly fast for their size and are able to roll over most other classes of vehicle and virtually any vegetation they encounter.

The game's list of playable tracks has also been doubled to 16 and are categorized along the lines of the elements and the different environmental zones are found on the island. These zones are:The Air Zone - Tracks high up in the mountain and featuring lots of big jumps.The Fire Zone - Track oozing with new land and pools of lava that come from the island's resident volcano.The Water Zone - Here players will find courses laid out along the the beaches and other water sources of the island.The Earth Zone - The typical rough, rocky mud-filled off-road courses similar to the tracks found in the original game.Multiplayer Modes
In addition to the wild, anything goes singleplayer festival mode players of the originalMotorstorm game will remember and relish, Motorstorm Pacific Rift also provides addictive multiplayer modes for both online and local play. These include the same rampaging, music injected, 12-player online support as the first game, as well as multiplayer options for local action up to four players. Play in local multiplayer modes are further enhanced by new four-player split screen functionality that when used in conjunction with the game's 720p HD video output ensures clarity no matter how fast racers are moving or how much mud they are throwing up.

Key Game Features:The Island - A brand new radically different location for the festival.Unpredictable Events - Never the same race twice. Events will take place to change the race on a lap to lap basis.Split Screen Play - Play with up to 3 buddies on the same screen.The Monster Truck - An all new vehicle class added to the core vehicle selection for a total of 8 different vehicle classes.Immersive Online Experience - A radical re-look at the whole Motorstorm online experience, focusing on ease of use and breadth of gameplay all while tearing it up in races up to 12 players.Improved Actions - A new level of control; punch, duck and ram using a new control layout.Free-play - Race how you want by creating your own race tickets.Photo Mode - Snap your greatest victory or your most visceral crashes and share them with the world.New Rating System - It's not all about winning; it's also about how you perform.Bells and Whistles: Tunes and XMB Functionality
As was the case with the original Motorstorm, the driving experience in Pacific Rift can not be separated from the music that accompanies it. The game comes with a thumping 40 song soundtrack and players will also have the ability to pipe in their own playlists saved to their PS3 the ability to access others saved on your PS3's Hard drive. In addition for players who want to relive their moments tearing across the island, the game also features PlayStation 3 XrossMediaBar (XMB) functionality and Photo Mode. XMB lets plays create movies of their races and access them from the PS3's main menu, while Photo Mode allows you to take snapshots while within a race.

As you roll into the Rift, expect a rich festival of off road racing, along with a host of game modes and rewards. It's brutal, dangerous, relentless, unpredictable and much more than a game - Motorstorm Pacific Rift is a way of life.
PaRappa The Rapper (Japan)
Sony Computer Entertainment
PaRappa The Rapper Japanese Format (NTSC-J). Box,package,
Patapon
Sony Computer Entertainment
PlayStation All-Stars Battle Royale
Sony Computer Entertainment
PlayStation All-Stars Battle Royale is free-for-all brawler showcasing the best and brightest of PlayStation's characters and worlds. From Kratos to Sly Cooper, Sweet Tooth to Parappa the Rapper, Sony characters from all over the gaming spectrum are brought together in a fighting adventure that's both easy to play, and hard to master. Take the battle online for competitive multiplayer action, or go head to head with a group of friends on the couch and prove once and for all who's really the best!

Characters (and their source franchises):
- Kratos (God of War)
- Sweet Tooth (Twisted Metal)
- Fat Princess (Fat Princess)
- Parappa (Parappa the Rapper)
- Sly Cooper (Sly Cooper)
- Colonel Radec (Killzone)
- Ratchet (Ratchet & Clank)
- Sackboy (LitlteBIGPlanet)
- Dante (Devil May Cry)
- Spike (Ape Escape)

Environments:
- Dreamscape (Little Big Planet)
- Sandover (Jak & Daxter)
- Hades (God of War)
- Metropolis (Ratchet & Clank)
PlayStation Move Heroes
Sony Computer Entertainment
PlayStation Move Heroes brings three iconic franchises together for the first time in an out of this world intergalactic adventure. Players will test their skills in a host of new and exciting challenges against fiendishly mysterious new adversaries! Explore familiar landscapes from the smash hit franchises Ratchet and Clank, Jak and Daxter, and Sly Cooper ripped apart and rebuilt for PlayStation Move Motion Controller mayhem. Take a hold of a whole new arsenal of super powered weapons as you Smash, Hurl and Shoot your way to freedom!
Ratchet & Clank Future: Tools of Destruction
Sony Computer Entertainment
Ratchet & Clank Future: Tools of Destruction PS3
Ratchet & Clank Going Commando
Sony Computer Entertainment
Ratchet & Clank: Going Commando takes the hit gaming characters on wilder ride than before, in a sequel to the hit platformer! Our heroes are unemployed, and spend most of their day playing "Jak and Daxter" — until they're hired by a mega-corporation to track down smugglers & find a stolen product. They have a mission and the hot new hardware to complete it, so prepare for a wild ride!
Resistance 2
Sony Computer Entertainment
In the highly anticipated sequel to the best-selling Sony PlayStation 3 game, Resistance 2 is an alternate-history, first-person shooter that puts you in the heroic role of Sgt. Nathan Hale as he struggles against overwhelming odds to defend humankind from an insurmountable Chimera.

Players:
Offline: 1-8
Online: 2-60

game play Modes:
Single player offline, multiplayer offline cooperative, multiplayer online cooperative.

Resistance 2 puts you in the heroic role of Sgt. Nathan Hale. View larger.

This sequel introduces several new Chimeran enemies with a host of new powers. View larger. Resistance 2 takes up right where Resistance: Fall of Man left off. Hale is kidnapped by a black ops group in London and forced to Iceland for research testing. The full scope of what happens in Iceland is a mystery, but the game reveals that as Hale wrestles with the insidious Chimera war machine, he must also battle the virus raging inside his body that threatens to transform him into the very creature he fights against.

The Return of the Chimera
The Chimera are the main enemies of the Resistance franchise. For those new to the story, it is believed that the Chimera are of extraterrestrial origin. Yet, it is known that their army expands by infecting humans with a virus that transforms humans into Chimera while inside a cocoon. These creatures are much stronger than humans, and they usually have multiple yellow eyes. They have remarkable healing abilities and thrive in very cold temperatures, which has led them to alter the Earth's climate to a much lower temperature that better suits their habitat requirements.

Resistance 2 introduces several new Chimeran enemies with a host of new powers. A few new characters include the Chameleon, a creature that can cloak itself completely and kill a player in one, destructive blow, and the Grim, which are a terrifying species that attack in hordes.

The Battle Moves to the United States
After the brief opening scenes in London and then Iceland, game play jumps ahead two years and across the globe to San Francisco. Giant, mile-long motherships slowly cruise through the skies, demolishing the city with fiery beams. The city is burned and mangled, and it appears that there will be little to no survivors. As the battle continues across the United States, you're sure to encounter many new, deranged, and much more powerful enemies.

In Chicago, you'll be joined by a squad of soldiers, all carrying different weapons. To survive and move through the level, you'll need to work together, moving from cover to cover, setting up your squad in a smart and defensive manner. These are just a few examples of the challenging levels you'll encounter as you battle your way across the country to save humankind. And if you're hoping for new weapons, Resistance 2 won't leave you disappointed. The US-based campaign is loaded with tons of new weapons to enhance the overall game play and first-person shooter experience.

Online game play Goes BIG
Powered by Insomniac Games' third-generation PlayStation 3 technology, Resistance 2 delivers several console gaming breakthroughs. Most impressive are the stand-alone, class-based, online co-operative campaign mode that can accommodate up to eight players, and the mind-blowing, 60-player, squad-based online competitive multiplayer battle fest. This unprecedented 60-player option could revolutionize online multiplayer game play and is sure to provide countless hours of action-packed fun.

Resistance 2, set in the United States, is loaded with new weapons, enemies, and an unprecedented online gaming experience.
Resistance 3
Sony Computer Entertainment
Resistance 3 is a full-featured adventure shooter based in a brutal alternative universe in which humanity is faced with a struggle for survival against a relentless alien race in a decimated America.
Robinson: The Journey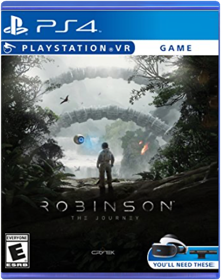 Sony Computer Entertainment
Adventure on a prehistoric scale: Experience a living, breathing world with your own eyes using the power of PlayStation VR - and keep all your senses finely tuned to stay alive in the natural habitat of enormous prehistoric dinosaurs. Experience a mysterious and beautiful extrasolar world as you navigate dangerous terrain and come face-to-face with dinosaurs in an intensely realistic adventure powered by PlayStation VR and CRYENGINE.
Siren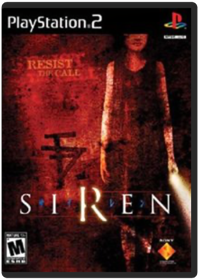 Sony Computer Entertainment
Siren is a new kind of horror game, sure to raise goosebumps with its aura of suspense & fear. In a remote Japanese fishing village, there is a terrible earthquake, and a mysterious siren blares. The next morning, the village is isolated by a sea of blood. Out of this sea crawl the former residents of the town — now transformed into hideous zombies. A few have not been changed - lead them off the island to safety at all costs. Players have the unique power to see through the eyes of the undead, for a new level of strategy and terror — try not to jump when you switch views & see the undead sneaking up right behind you!
Sly 2: Band of Thieves
Sony Computer Entertainment
Sly 2: Band of Thieves is a comic crime caper that continues the story of Sly Cooper, master thief and hero! Sly's worst enemy, the powerful robot called Clockwerk, was shut down permanently, but its parts have gone missing. To make sure Clockwerk never turns up again, he and his partners in crime will go around the world to pull off a series of daring heists.
Sly Cooper and the Thievius Raccoonus
Sony Computer Entertainment
Sly and the gang are back. With old friends and new, you must work together using all your skills to stop the crazy Dr. M and pull off your biggest heist ever. Sly, meanwhile, uncovers the secrets of his family's thieving past and ultimately learns the greatest secret of all ? something his father has kept hidden from him for years.
Spider-Man
Sony Computer Entertainment
Marvel's Spider-Man features your favorite web-slinger in a story unlike any before it. Now a seasoned Super Hero, Peter Parker has been busy keeping crime off the streets as Spider-Man. Just as he's ready to focus on life as Peter, a new villain threatens New York City. Faced with overwhelming odds and higher stakes, Spider-Man must rise up and be greater.  

Sony Interactive Entertainment, Marvel and Insomniac Games present Marvel's Spider-Man exclusively for PlayStation 4.  

Be Spider-Man
After eight years behind the mask, Peter Parker is a crime-fighting master. Feel the full power of a more experienced Spider-Man with improvisational combat, dynamic acrobatics, fluid urban traversal, and environmental interactions. A rookie no longer, this is the most masterful Spider-Man you've ever played.  

Worlds Collide
The worlds of Peter Parker and Spider-Man collide in an original action-packed story. In this new Spider-Man universe, iconic characters from Peter and Spider-Man's lives have been reimagined, placing familiar characters in unique roles.  

Marvel's New York is Your Playground
The Big Apple comes to life as Insomniac's most expansive and interactive world yet. Swing through vibrant neighborhoods and catch breathtaking views of iconic Marvel and Manhattan landmarks. Use the environment to defeat villains with epic takedowns in true blockbuster action.
Sports Champions
Sony Computer Entertainment
Sports Champions will let you and your friends physically engage in an array of competitive sporting activities as you go head to head in six events. Use your PlayStation Move as a paddle in table tennis as you conduct high speed exchanges against your challenger; or ignite the arena as your PlayStation Move becomes a sword and swing your arm forward to battle your opponent. With the easy to use PlayStation Move anyone can crush, spike and smoke the competition in the ultimate sports showdown.
UmJammer Lammy (Japan)
Sony Computer Entertainment
UmJammer Lammy Japanese Format (NTSC-J). Box,package,
Uncharted 3: Drake's Deception
Sony Computer Entertainment
A search for the fabled "Atlantis of the Sands" propels fortune hunter Nathan Drake on a trek into the heart of the Arabian Desert. When the terrible secrets of this lost city are unearthed, Drake's quest descends into a desperate bid for survival that strains the limits of his endurance and forces him to confront his deepest fears.
Uncharted 4: A Thief's End
Sony Computer Entertainment
Uncharted comes to the PlayStation 4.

Uncharted 4: A Thief's End
Several years after his last adventure, retired fortune hunter, Nathan Drake, is forced back into the world of thieves. With the stakes much more personal, Drake embarks on a globe-trotting journey in pursuit of a historical conspiracy behind a fabled pirate treasure. His greatest adventure will test his physical limits, his resolve, and ultimately what he's willing to sacrifice to save the ones he loves.
Uncharted: The Lost Legacy
Sony Computer Entertainment
From critically acclaimed developers Naughty Dog comes the first standalone adventure in UNCHARTED franchise history led by fan-favorite character, Chloe Frazer. UNCHARTED: The Lost Legacy will come with access to UNCHARTED 4: A Thief's End Multiplayer and Survival modes. Online multiplayer on PS4 requires a PlayStation Plus membership, sold separately. Owners of UNCHARTED 4: A Thief's End Digital Deluxe Edition, UNCHARTED 4: A Thief's End Triple Pack, and UNCHARTED 4: A Thief's End Explorer's Pack will receive UNCHARTED: The Lost Legacy as a download at launch.
Until Dawn
Sony Computer Entertainment
Eight friends trapped together on a remote mountain retreat, and they aren't alone. Gripped by dread, with tensions running high, they must fight through their fear if they all hope to make through the night in one piece. Play as each of the eight characters and experience fear like you never have before. Every decision you make in your terrifying search for answers could mean the difference between life and death, but for whom? Your actions alone will decide who survives Until Dawn.
Until Dawn: Rush of Blood
Sony Computer Entertainment
Until Dawn: Rush of Blood has seven horrifying and highly replayable levels, each themed around a different nightmare. Dive back into the nightmare on harder difficulty levels to challenge yourself and top the global leaderboards. Fight your nightmares with 6 different dual wielded weapons, from trusty pistols and shotguns to explosive flare guns - you'll need whatever you can get your hands on to fight your way out. Inspired by the world of Supermassive Games' highly successful Until Dawn; choose your track on the terrifying rollercoasters of Until Dawn: Rush of Blood.
Death Stranding
Sony Interactive Entertainment LLC
From legendary game creator Hideo Kojima comes an all-new, genre-defying experience for the PlayStation 4.

Sam Bridges must brave a world utterly transformed by the Death Stranding. Carrying the disconnected remnants of our future in his hands, he embarks on a journey to reconnect the shattered world one step at a time.

With spectral creatures plaguing the landscape, and humanity on the verge of a mass extinction, it's up to Sam to journey across the ravaged continent and save mankind from impending annihilation.

What is the mystery of the Death Stranding? What will Sam discover on the road ahead? An unprecedented gameplay experience holds these answers and more.

Starring Norman Reedus, Mads Mikkelsen, Léa Seydoux, and Lindsay Wagner.
Uncharted: Golden Abyss
Sony Playstation Vita
Uncover the dark secret behind the 400-year-old massacre of a Spanish expedition as Nathan Drake follows the murderous trail of an ancient and secret Spanish sect. Caught in the middle of a rivalry between Jason Dante - his old friend - and Marisa Chase - the granddaughter of an archeologist who has mysteriously vanished without a trace - Nathan Drake races into the treacherous river basins, undiscovered temple ruins and karst caverns of Central America in search of a legendary lost city, only to find himself pushed to the edge of the Golden Abyss.

Features
Blast Corps
SPIG
Blast Corps N64 Game. Get out of the way! A nuclear missile carrier is out of control on aone way-set path and unless that path is cleared it will explode assoon as it makes contact with anything destroying the world. It is upto you to clear the path so that nothing gets in the way of the Carrier.
Multi-Racing Championship
SPIG
MRC: Multi-Racing Championship N64 game. Awesome rally car action for your Nintendo 64!
Pac-Man
SPIG
pacman, pac-man, game boy game nintendo classic
San Francisco Rush: Extreme Racing
SPIG
San Francisco Rush Extreme Racing N64 Game. The arcade stunt racer hit brought home for your N64!
Sonic Adventure
SPIG
After several years in video game retirement, Sonic the Hedgehog returns as the star of a graphically stunning 3-D adventure game that blows away every other game in the genre. Sonic is joined by five of his friends in a massive quest that spans over 50 game levels filled with remarkable visuals and a pulsating soundtrack. Taking full advantage of the unprecedented processing power of the Dreamcast, Sega's development crew, Sonic Team, has designed several gravity-defying game levels that will keep gamers hooked.

Our favorite level is Windy Valley, which requires you to survive the stormy perils of a tremendous tornado. This tyrant of nature chases you relentlessly before ultimately sucking you into the air and up through its eye. During the chase, the tornado manages to tear up just about everything on the screen. This dizzying visual spectacle moves so fast that you will literally hold on to the game controller for dear life.

Assuming you survive the tornado, there are several more challenging areas to conquer, including a level that requires you to snowboard directly in the path of a fast-approaching avalanche. During the Emerald Coast level, you will race across a precarious dock as a killer whale attacks from below, destroying the wood planks underneath your feet while you attempt to outrun the crazed creature.

We also liked the numerous mini-games scattered throughout this title. When you least expect it, Sonic Adventure tosses in some old-fashioned arcade action, such as pinball or bumper car racing. In between, you can raise virtual pets, known in the game as "Chao." These characters, which are saved using the optional Visual Memory Unit (VMU), can be combined with other Chao characters exchanged between friends or downloaded via the Internet.

Gamers looking to show off the strong processing power of the 128-bit Dreamcast will definitely want to pick up this title. Simply put, Sonic Adventure's graphics surpass those of any other game currently available on any home video game system. Let the Sonic assault begin. —Brett Atwood

Pros:Strong replay valueStunning graphicsBonus virtual pet gameSix different game characters

Cons:May be too fast-moving for some playersAwkward camera angles can inhibit gameplay in some areas
Space Invaders
SPIG
Star Fox 64
SPIG
Star Fox N64 game. Fox McCloud returns to once again rid evil from the Lylat System in this 64-bit remake of SNES hit!  Rumble pak compatible.
Time Crisis 3
SPIG
Time Crisis 3 brings the massive arcade hit to life, with all-new features and gaming modes!
Brave Fencer Musashi
Square Enix
Brave Fencer Musashi has been summoned to stop an ancient evil force to save the kingdom and rescue the princess. Embark on a wild comical action / RPG adventure in a massive 3-D world filled with platform style action, two-fisted sword fighting, challenging puzzles, and scores of enemies whose skills Musashi can learn and use to his Advantage. Locate 5 powerful magical Scrolls to conquer the twisted Thirstquencher Empire. Includes a Collector's CD with a playable demo of Final Fantasy VIII.
Brave Fencer Musashiden (Japan)
Square Enix
Brave Fencer Musashiden Japanese Format (NTSC-J). Box,package,
Dissidia Final Fantasy NT
Square Enix
Dissidia Final Fantasy NT introduces squad-based battle gameplay by allowing you to wage war with over 20 of your favorite Final Fantasy characters. Combining unparalleled visuals, seamless gameplay, and your favorite characters from the past 30 years of the franchise, Dissidia Final Fantasy NT welcomes all gamers with 3 vs. 3 battles and the series renowned "bravery combat system". While aiming for supremacy, call forth familiar summons like Ifrit, Shiva, and Odin to aid you and your party! Square Enix is collaborating with Team Ninja, one of the world's leading developers in the fighting game genre, to bring Dissidia Final Fantasy NT to life.
Final Fantasy Anthology
Square Enix
Final Fantasy Anthology incorporates two of the most beloved FINAL FANTASY titles ever published. First released as FINAL FANTASY III in the U.S., FINAL FANTASY VI brings back all of the qualities that made it the best selling RPG of its time, and adds a few bonuses unique to this re-release. The second title in this compilation, FINAL FANTASY V, is seeing its first ever release in the U.S. Featuring an innovative 'Job' system and a story that will take the player to different worlds, this title will finally show U.S. gamers what they have been missing. If you are new to the FINAL FANTASY universe, pick up Anthology as way of getting to know the series that has garnered the praise of millions. If you are already a fan, pick it up to relive the magic once again.
Final Fantasy IV
Square Enix
The dark knight Cecil, stripped of his command of the Red Wings, set out for the distant Valley of Mist. Together with Kain, commander of the Dragoons, he would pursue a faceless quarry―and a chance for redemption. The advent of the airship had marked the realization of mankind's most ancient dream. But man is a creature seldom sated, and he was quick to dream anew. With the unparalleled might of the Red Wings, Baron's military soon reigned supreme. Why, then, does its king now seek the Crystals? And why have fearsome monsters suddenly begun to overrun the once calm land? If the Crystals know, they share no answers―only their pure and silent light.
Final Fantasy IX
Square Enix
Dark times have spread over the world of Gaia. Four separate governing nations, some blinded by their short-sighted greed, some persevering in the name of justice, are battling on and off in a deadly game for power. One kingdom, that of Lindblum, headed by the honorable and trustworthy Regent Cid, finally decides to take a stand against the unspeakable massacres by the troops of Alexandria.

Enlisting the aid of mere bandits to kidnap Princess Garnet of the Alexandria Empire, for information and interrogation, Garnet and her bodyguard actually join Cid's cause, knowing full well the outlandish recklessness of the governing Queen, who counterattacks with an onslaught of warriors. Thus begins a crossfire that would engulf the world in something far worse than political standoffs.

Out of the band of thieves, one boy along with his entourage must battle his way through several awe-inspiring challenges to restore order and peace.
Final Fantasy Tactics: The War of the Lions
Square Enix
Final Fantasy Tactics: The War of the Lions PSP
Final Fantasy XV
Square Enix
"Get ready to be at the centre of the ultimate fantasy adventure. Enter the world of FINAL FANTASY XV, and experience epic action-packed battles along your journey of discovery. You are Noctis, the Crown Prince of the Kingdom of Lucis, and your quest is to reclaim your homeland from the clutches of the imperial army. Joined by your closest friends, you will take the wheel and experience a voyage like no other, travelling through the breath-taking world of Eos encountering larger-than-life beasts and unforgiving enemies. You will learn to master the skills of weaponry and magic, channelling the power of your ancestors allowing you to effortlessly warp through the air in thrilling combat. Fresh faces and long-time fans, fulfil your destiny and experience a brand new kind of fantasy. Pre-order the Day One Edition to receive the exclusive FINAL FANTASY series weapon - the Masamune!"
Kingdom Hearts
Square Enix
Kingdom Hearts: Greatest Hits is a classic role-player for the PS2 — now rereleased at an affordable price, for those who missed out the first time around! This is the story of Sora, a 14-year-old boy whose world is shattered. When a violent storm hits his island-paradise home, he is separated from his two best friends and goes to look for them. Meanwhile, King Mickey is missing from Disney Castle and Captain Goofy and the court wizard Donald are off to search for him. When Sora, Donald and Goofy meet, they hear about the Heartless: Strange and powerful creatures who caused the terrible storm and kidnapped King Mickey. They'll work together to help each other meet their goals - and have an incredible adventure as they go!
Kingdom Hearts 3D: Dream Drop Distance
Square Enix
King Mickey and Yen Sid prepare for an impending threat by putting Sora and Riku through the Mark of Mastery exam. Sora and Riku are sent into the Sleeping Worlds, where they will face enemies and allies that have never been seen before. If they can successfully complete the task they are given, they will be deemed true Keyblade Masters.
Kingdom Hearts HD 1.5 ReMIX
Square Enix
A new collection of the first three Kingdom Hearts titles in gorgeous high-definition: KINGDOM HEARTS 1 FINAL MIX, KINGDOM HEARTS Re:Chain of Memories, and KINGDOM HEARTS 358/2 Days (HD remastered cinematics). KINGDOM HEARTS HD 1.5 ReMIX marks the first time KINGDOM HEARTS will be available on the PlayStation 3! Team up with Disney and FINAL FANTASY heroes to explore new and familiar worlds featuring over 100 Disney characters. Disney: Mickey Mouse, Donald Duck, Goofy, Aladdin, Pinocchio, FINAL FANTASY: Cloud Strife, (FFVII), Sephiroth (FFVII), Squall Leonhart (FFVIII), Tidus (FFX), Moogles. For the first time ever, KINGDOM HEARTS 1 FINAL MIX will finally be available for North America. KINGDOM HEARTS 1 FINAL MIX is a compilation of the original KINGDOM HEARTS, additional boss battles, and improved game controls!
Kingdom Hearts HD 2.5 ReMIX
Square Enix
KINGDOM HEARTS HD 2.5 ReMIX is an HD remastered compilation of KINGDOM HEARTS II FINAL MIX and KINGDOM HEARTS Birth by Sleep FINAL MIX. Previously exclusive to Japan, both games will be available for the first time to North America for the PlayStation3 system. HD remastered cinematics from KINGDOM HEARTS Re:coded will also be included in the compilation. The game is a sequel to last year's KINGDOM HEARTS HD 1.5 ReMIX and will lead into the highly anticipated KINGDOM HEARTS III. The Kingdom Hearts saga continues with 3 magical journeys in one package! Experience new content never seen before in North America. If you're new to the franchise, this is the perfect opportunity to jump in. Limited edition includes the following three unforgettable games: KINGDOM HEARTS II FINAL MIX, KINGDOM HEARTS Birth by Sleep FINAL MIX, and KINGDOM HEARTS Re:coded plus an official Disney Collector's Pin.
Kingdom Hearts HD 2.8 Final Chapter Prologue
Square Enix
KINGDOM HEARTS HD 2.8 Final Chapter Prologue is a compilation that brings the popular KINGDOM HEARTS [Dream Drop Distance] to the PlayStation4 computer entertainment system platform remastered in high definition. Originally released in 2012, KINGDOM HEARTS [Dream Drop Distance] HD is a full-HD remastered version of KINGDOM HEARTS 3D [Dream Drop Distance]. Series protagonists Sora and Riku take on the Mark of Mastery exam in preparation for coming threats. The signature action of the KINGDOM HEARTS series has evolved, allowing players to experience faster-paced battles and exploration at a blistering pace.
Kingdom Hearts II
Square Enix
Kingdom Hearts II follows Sora Donald and Goofy on their continuing quest. It has been one year since the events of Kingdom Hearts. The story begins in Twilight Town a quite burg nestled between night and day. Sora and friends are joined by a vibrant new cast of characters including King Mickey himself! Together they will encounter countless dangers in worlds both familiar and brand new.Features: Explore both new and familiar worlds from Kingdom Hearts plus new Disney worlds to the Kingdom Hearts franchise such as Pirates of the Caribbean Beauty and the Beast and Mulan. A more advanced battle system that allows for a wider range of commands powerful new combos and cooperative attacks with members of your party introducing another layer of strategy. An all-new "Drive" command that lets Sora change into a variety of new forms altering his skills and abilities. A revamped camera system that keeps you in the middle of the action. Brand new transportation system that takes Sora and friends from world to world in the style of theme park rides. Cameo appearances by popular Final Fantasy characters. A large ensemble cast of Disney characters and a new cast of original characters designed by renowned artist Tetsuya Nomura.Format: PS2 Genre: ACTION/ADVENTURE Rating: RP UPC: 662248904115 Manufacturer No: 90411
Kingdom Hearts III
Square Enix
KINGDOM HEARTS III tells the story of the power of friendship and light vs. darkness as Sora and his friends embark on a perilous adventure. Set in a vast array of Disney and Pixar worlds, KINGDOM HEARTS follows the journey of Sora, an unknowing heir to a spectacular power. Sora is joined by Donald Duck and Goofy to stop an evil force known as the Heartless from invading and overtaking the universe. Sora, Donald, and Goofy unite with iconic Disney-Pixar characters old and new to overcome tremendous challenges and persevere against the darkness threatening their worlds.
Murdered Soul Suspect
Square Enix
MURDERED: SOUL SUSPECT is a dark, detective thriller with a supernatural twist: solving your own murder from the afterlife. Play as Ronan O'Connor, a Salem police detective with a chequered past, whose life is brought to an untimely end by a brutal killer. Trapped in a limbo world called Dusk, he is unable to find peace until he can bring his killer to justice. As Ronan, use powerful supernatural abilities to freely explore the shadowy afterlife. Unable to communicate with the detectives on his case, Ronan must read the minds of the living, influencing their thoughts and actions, and interrogate Salem's dead to piece together the truth. The afterlife is not a safe place however, and his investigations are threatened by demonic spirits wanting to devour his soul
Romancing SaGa
Square Enix
A thousand years ago, Saruin was imprisoned. Now the barriers are weakening and his foreboding shadow threatens to envelop the world of Mardias once again. Who will rid the world of Saruin's scourge? The player must decide. Occupying a prominent place in the story, a mysterious minstrel sometimes guides your party to adventure, shields it from adversity, and occassionally forces grave choices upon you.
Tomcat Alley
Stargate
A renegade Soviet commander threatens the U.S. - as Tactical Officer, it's up to you and your pilot, Dakota, to stop him! You target and fire, execute defensive maneuvers, navigate and communicate in 7 big missions against air and ground targets. So much action, you've barely got time to breathe! Tomcat's active matrix software creates each video dogfight with millions of possible outcomes. Unexpected danger is just around the corner, even for the veteran who has flown all the missions! In this TruVideo interactive movie, your decisions change the outcome. Don't count out the enemy 'til all the shooting is done. He's full of surprises! Good hunting!
Fester's Quest
Sunsoft
GREAT GAME. ALL-TIME CLASSIC. RARE GAME. REALLY FUN TO PLAY. FOR NINTENDO NES SYSTEM. HERE IS A BRIEF SUMMARY The object is to rescue the townspeople from aliens, the strongest of which guard each area. The three areas are: * Outside street: Fester has to traverse around town to get from place to place. Hot dog stands, houses, and buildings are located above ground. * Underground sewers: Don't be afraid of the sewers. There may be nasty enemies like rats and Slime Replicators down here, but this may be the only way to reach cut-off sections of the city. * UFO Platform: Once Fester defeats the five Alien Bosses, the way to the UFO Platform will be revealed. Here, Fester must find and destroy the Control CPU of the ship...provided the aliens don't eat him for lunch first. Fester may enter certain buildings, which transform the game from its standard overhead view into a 3D mode of play akin to a dungeon crawl. In most buildings, Fester will encounter an enormous Alien Boss, which upon defeat will supply Fester with a puzzle piece (a picture of the alien's UFO), and refill all of his items. Since the NES, at the time, was primarily a children's gaming platform, many children were completely unfamiliar with the Addams characters and, at times, did not even realize the game was based on an existing franchise. This quickly changed when The Addams Family was released in theatres in 1991.
Spy Hunter
Sunsoft
A conversion of the arcade game, Spy Hunter is a driving action game played from an overhead point of view. Your car is equipped with machine guns to help you get past the numerous enemies out on the road (be careful not to shoot any civilians, though!) Occasionally you will come across a weapons van, and if you drive into the back of the van your car becomes equipped with a second weapon (such as smoke screen, oil slick, or missiles.) At several points the road splits and you can enter a boathouse which transforms your car into a boat temporarily. If you drive far enough the seasons change as well (watch out for icy conditions during winter!) The enemy cars will do anything to stop you, including running you off the road, firing guns from the back of a limmo, or dropping bombs from a helicopter.
Super Punch-Out!!
Super Nintendo SNES
This is the game Super Punch Out for the Super Nintendo SNES. This is cartridge only and is used or preplayed. All of our SNES nintendo games are cleaned tested and guaranteed to work. We stand by our products and offer a 60 day guarantee. If a game does not work within 60 days from the time you receive it we will gladly exchange it for you
Space Station: Silicon Valley
TAKE 2 INTERACTIVE
Star Soldier
Taxan USA
Star Soldier NES game. You must navigate your way to the evil super computer so you can stop it before it destroys the empire.
Dead or Alive 3
Tecmo
Fight the good fight. New codes, secrets and characters colonize the graphically stunning world of Dead or Alive 3, in this version created exclusively for Xbox. Compelling stories let you choose from a variety of new and returning characters to engage in hours upon hours of demonic fighting. Up to 4 players can battle it out in multiplayer mode while single-player mode offers deep levels to explore. Dead or Alive 3 is the next generation of fighting.
Solomon's Key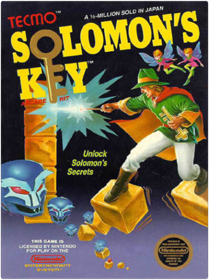 Tecmo
Tecmo Super Bowl
Tecmo
Tecmo Super Bowl NES Game! Quite possibly the most popular NES game of all time!
The Jackbox Party Pack
Telltale Games
JACK INTO THE ULTIMATE COLLECTION OF PARTY GAMES The number one trivia brand of the digital age arrives on an all in-one disc that's the perfect entertainment piece for your next game night or party! Don't be limited by the number of controllers you have! Up to 100 of your friends and family can join the fun using their mobile device: no big mess of controllers needed. Once your console is connected to the Internet, and the game is started from the main menu, players simply connect to the "jackbox.tv" web address via their mobile device, and enter the 4-letter room code to enter the game.
Skate or Die 2
tengen
Skate or Die 2 NES Game. The follow-up to one of the greatest skate games of all time!
Skull & Crossbones
Tengen
NES Nintendo 8-bit Video Game version. Not a Wii game. This is the original 8-bit video game cartridge. Tengen Video Game Version for the NES system. NES System is sold seperately. NES System Not included. Fight as either Red Beard or One Eye through various pirate themed levels, like ships and forts, and even some non-pirate themed levels, battling ninjas, skeletons, and others in a quest to get back your hard earned money from an evil wizard. You can also fight side by side with a friend (who controls the pirate you didn't choose). Fighting works like fencing, with a few different moves to use, including parrying. The levels scroll through with a boss at the end of each. You gain money by vanquishing foes and digging for treasure where X marks the spot.
Space Shuttle
The Software Toolworks
Quest 64
THQ
Tetris Evolution
THQ
Tetris Evolution X360
You Don't Know Jack
THQ
The award-winning You Don't Know Jack game franchise is being reincarnated for the Xbox 360, PlayStation3, Wii and Nintendo DS platforms. Pop culture and high culture famously collide in this fast-paced trivia party game show filled with zany mind-bending questions about what's newsworthy, relevant & interesting in today's world.
Virtua Racing
Time Warner Interactive
Incredible Crisis
Titus
Pebble Beach Golf Links
True Golf
The Pebble Beach Golf Links is for the 3DO game machines. Challenge the links of the fairways!!
Assassin's Creed
UBI Soft
Assassin's Creed is the next-gen game developed by Ubisoft Montreal that will redefine the action genre. While other games claim to be next-gen with impressive graphics and physics, Assassin's Creed merges technology, game design, theme, and emotions into a world where you instigate chaos and become a vulnerable, yet powerful, agent of change. The setting is 1191 AD. The Third Crusade is tearing the Holy Land apart. You, Altair, intend to stop the hostilities by suppressing both sides of the conflict. You are an Assassin, a warrior shrouded in secrecy and feared for your ruthlessness. Your actions can throw your immediate environment into chaos, and your existence will shape events during this pivotal moment in history. Key Features Be an Assassin Master the skills, tactics, and weapons of history's deadliest and most secretive clan of warriors. Plan your attacks, strike without mercy, and fight your way to escape. Realistic and responsive environments Crowds react to your moves and will either help or hinder you on your quests. Action with a new dimension total freedom Eliminate your targets wherever, whenever, and however. Stalk your prey through richly detailed, historically accurate, open-ended environments. Scale buildings, mount horses, blend in with crowds. Do whatever it takes to achieve your objectives. Relive the epic times of the Crusades Assassin's Creed immerses you in the realistic and historical Holy Land of the 12th century, featuring life-like graphics, ambience, and the subtle, yet detailed nuances of a living world. Intense action rooted in reality Experience heavy action blended with fluid and precise animations. Use a wide range of medieval weapons, and face your enemies in realistic swordfight duels. Next-gen gameplay The proprietary engine developed from the ground up for the next-gen console allows organic game design featuring open gameplay, intuitive control scheme, realistic interaction with environment, and a fluid, yet sharp, combat mechanic.
Assassin's Creed II
UBI Soft
Assassin's Creed 2. X360
Assassin's Creed IV: Black Flag
UBI Soft
It is 1715. Pirates rule the Caribbean and have established a lawless pirate republic. Among these outlaws is a fearsome young captain named Edward Kenway. His exploits earn the respect of pirate legends like Blackbeard, but draw him into an ancient war that may destroy everything the pirates have built.
Child Of Eden
UBI Soft
Step inside a visionary entertainment experience that synchronizes stunning graphics and innovative sound design to electrify your senses. In Child of Eden, the newest project from renowned game designer Tetsuya Mizuguchi, Microsoft Kinect enables you to use your whole body as the controller, with no physical barriers between the game world and you. The unique synergy of movement, audio, and visuals makes Child of Eden a groundbreaking total sensory experience that is literally unforgettable.
Eagle Flight
UBI Soft
Experience free flight as you soar through the skies of Paris and engage in heart-pounding aerial dogfights in virtual reality. Fly solo or team up for exhilarating multiplayer action with up to six players. Agility and precision are necessary to gain advantages. Master flight quickly and comfortably using accessible and intuitive flight controls in VR.
F1 Pole Position 64
UBI Soft
F1 Pole Position 64 N64 game. A Formula 1 racing game officially acknowledged by the FIA F1 World Championship containing the 16 World championship circuits of the day ranging from Monza and the old Hockenheim to Monaco and the Hungaroring.
Lumines
UBI Soft
Lumines is a new puzzle offering a higher level of challenge than the classic "falling blocks" games. Follow the light and sound patterns and form 2x2 blocks to clear the screen before it fills up.
Myst III Exile
UBI Soft
Myst III: Exile is the incredible sequel to Myst & Riven features more of the hauntingly beautiful graphics & intense puzzle solving, weaved around a complex and engrossing story.
Samurai Shodown! 2
UBI Soft
Samurai Showdown! 2 transports you to ancient Japan, where you can play one of many powerful samurai fighters. Whether you select Asra, Prompter, or Charlotte, you will have access to several special moves and one particularly striking method of warrior mayhem, known as Taisan Morosumi's raging heaven. In this sinister fighting game, you can battle head-to-head with swords, fists, and magic in versus, survival, or one-player story modes. We liked the one-player story mode the best, since it is filled with enhanced features that are not standard fare in fighting games, such as witty remarks, dramatic music, and a healthy dose of pomp and circumstance. Once you complete various challenges, you can unlock new "collector cards" that showcase your progress. Each card contains an illustrated graphic that documents your gaming journey.

While we enjoyed the advanced features of this game, we were disappointed to find that you aren't able to begin where you left off in the storyline during a rematch. Instead, you are forced to start at the beginning. All of the NEOGEO fighting games offer superior animation as compared to the aging Game Boy fighters, but this title offers the most satisfying combination of fast action, precision control, and good looks. —Carrie Bell

Pros:Cool characters and good fightingEerie music, neat section titles and sceneryFair amount of female fighters

Cons:Realistic violence may not appeal to some concerned parentsLimited moves due to hand-held consoleCan't pick up where you left off in a game
Star Trek: Bridge Crew
UBI Soft
Star Trek: Bridge Crew puts you and your friends in the heart of a starship, where - as officers of the Federation - every action and decision you make together will determine the fate of your ship and crew. Developed exclusively for VR, Star Trek: Bridge Crew is the only game to offer a true-to-life level of immersion in the Star Trek universe.
Starlink: Battle for Atlas
UBI Soft
In Starlink: Battle for Atlas, you are part of a group of heroic interstellar pilots, dedicated to free the Atlas Star System from Grax and the Forgotten Legion. Featuring special guest pilot Fox McCloud and his Arwing. Battle in exclusive Star Wolf missions! - 1 Starlink video game with Star Fox story mission - 1 Arwing starship - 1 Fox McCloud - 1 Flamethrower Weapon - 1 Frost Barrage Weapon - 1 Digital Shredder Weapon - 1 Mason Rana Pilot - 1 Digital Zenith starship - 1 Controller Mount - 1 Starlink poster
Watch Dogs
UBI Soft
view larger WATCH_DOGS

All it takes is the swipe of a finger. We connect with friends. We buy the latest gadgets and gear. We find out what's happening in the world. But with that same simple swipe, we cast an increasingly expansive shadow. With each connection, we leave a digital trail that tracks our every move and milestone, our every like and dislike. And it's not just people. Today, all major cities are networked. Urban infrastructures are monitored and controlled by complex operating systems. view larger

In Watch_Dogs, this system is called the Central Operating System (ctOS) and it controls almost every piece of the city's technology and holds key information on all of the city's residents.

You play as Aiden Pearce, a brilliant hacker and former thug, whose criminal past led to a violent family tragedy. Now on the hunt for those who hurt your family, you'll be able to monitor and hack all who surround you by manipulating everything connected to the city's network. Access omnipresent security cameras, download personal information to locate a target, control traffic lights and public transportation to stop the enemy, and more.

Use the city of Chicago as your ultimate weapon and exact your own style of revenge. Hack the City

Control the city's infrastructure, in real time, with Aiden's cell phone. Trap your enemy in a 30-car pileup by manipulating the traffic lights. Stop a train, and then board it to evade the authorities. Narrowly escape capture by quickly raising a drawbridge. Anything connected to the city's ctOS can become your weapon. Seamless Multiplayer Experience

Discover a new level of interaction, cooperation and confrontation between players thanks to a brand new multiplayer game system that links the single and multiplayer modes into one seamless experience. That means no menus, no loading screens, just instant open world multiplayer action. Stay Connected with a New Way to Play

Go beyond the console with a ground-breaking, real-time, companion game. This innovative mobile platform allows players to connect and compete with friends, even when away from the home console. The Watch_Dogs companion game delivers revolutionary dual-screen gameplay that enables you to play from anywhere, at any time. Street Justice

Create your own way to attack. Take down enemies by delivering devastating blows with your baton, or use combination of shooting and hacking to gain advantage in a situation. Overall, you will have access to more than 30 weapons that rival any shooter. High-Octane Driving

Get behind the wheel of more than 65 vehicles bursting with horsepower to explore the massive city while completing missions. Ubisoft Montreal partnered with Ubisoft Reflections, the acclaimed studio behind the award-winning Driver series to develop each vehicle with state-of-art physics and handling. Everything is Under Control

Experience the advanced processing and graphics capabilities of Disrupt, the all-new game engine dedicated to Watch_Dogs. The engine delivers stunning visuals and an incredibly realistic experience. Disrupt gives you the power to affect the story, the city and the life of the population with your choices, creating a ripple effect throughout the city. Dynamic Navigation

Watch_Dogs gives you the ability to not only use the city's ctOS to your advantage, but the streets as well. In real-world Chicago, cut through one of the buildings or climb to the rooftops to catch your target.
view larger view larger view larger view larger
Mario + Rabbids Kingdom Battle
Ubisoft
Worlds collide in Mario + Rabbids Kingdom Battle!

 The Mushroom Kingdom has been torn apart by a mysterious vortex, transporting the chaotic Rabbids into this once-peaceful land. To restore order, Mario, Luigi, Princess Peach, and Yoshi must team up with a whole new crew made up of four Rabbids heroes! Together, they will battle with weapons through four worlds filled with combat, puzzles, and unpredictable enemies.

 Developed exclusively for the Nintendo Switch system, Mario + Rabbids Kingdom Battle is the best of the Mario and Rabbids franchises, combining all that you love about Mario's iconic universe with the side-splitting antics of the Rabbids.
Crash Bandicoot
Universal Interactive Studios
What's included?  (1) Spyro: Ripto's Rage Collector's Edition video game for the PS1 - (1) Spyro: Ripto's Rage Collector's Edition video game disc - (1) Jewell case - (1) Instruction manual - (1) Back cover art Specs: Platform: Sony Playstation 1 (PS1) Publisher: Insomniac Games Region Code: NTSC ESRB Rating: E (Everyone) Product ID# SLUS-94425CE Original Box? Included Original Back Insert? Included Original Instruction Manual?  Included Version/Variation: Collector's Edition Functional Condition: Used, but still works great! Cosmetic Condition: Acceptable - The jewel case has several light to moderate scuffs and scratches.
FATAL FURY: FIRST CONTACT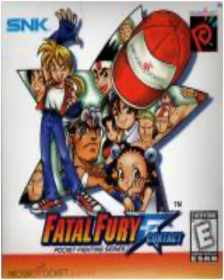 Unknown
This cartridge is brand new. Game comes in a clear plastic game case. No Original box or manual.
Lemmings & Oh No! More Lemmings
Unknown
Neo Turf Masters
Unknown
This cartridge is brand new. Game comes in a clear plastic game case. No Original box or manual.
Pac-Man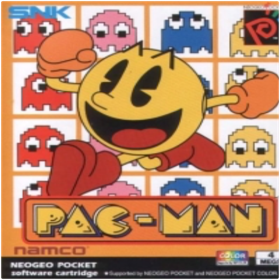 Unknown
The little yellow guy with a big appetite for dots is making a name for himself on the NEOGEO. This faithful pocket-sized reproduction of the early-'80s arcade classic offers instant gratification for those who want to gobble up some spare time. Unfortunately, the joystick on this portable unit doesn't respond extremely well on sharp turns, which can be the kiss of death when you're being chased by those pesky ghosts Pinky, Inky, Blinky, or Clyde.

Play takes place in full-screen or scroll modes. Scroll mode poses more of a challenge as you can see only one corner of the board at all times, which can make it hard to avoid ghosts. It may not be as advanced as many other titles for the NEOGEO, but nothing beats the addictive arcade action of Pac-Man. If you are looking for a game to just pick up and play, snatch up this title. It's still as much fun as when you first played it at the arcade all those years ago. —Carrie Bell

Pros:Retains all the charm and excitement of the original arcade classicOne of the best games for short spurts of gameplaySafe for all agesCons:Joystick response is weak on sharp turnsNo new additions to the original version
Johnny Bazookatone
US Gold
Flink
Vic Tokai
From the Manufacturer: Disaster strikes Imagica Island and Wicked Wainwright has taken over! In a huge panic, the islanders appoint Flink, an apprentice wizard, to challenge Wicked Wainwright and defeat the Demon Guardians. Locate the kidnapped island leaders and help make Flink the full-fledged wizard he's always wanted to be!
Demolition Man
Virgin Interactive
Game Party: In Motion
Warner Bros
Game Party is now BIGGER, BETTER and MORE FUN than ever before on Kinect for Xbox 360 video game and entertainment system from Microsoft. Game Party: In Motion brings everyone's favorite party games directly into their living room and with no controller required players can jump right into the fun. With numerous games to choose from there is something for all ages and skill levels to play. Game Party: In Motion allows family and friends to connect, play and get the party started!
Lego Rock Band
Warner Bros
Lego Rock Band
Batman: Arkham VR
Warner Home Video - Games
Batman: Arkham VR immerses you in the Dark Knight's Universe and redefines what it means to be the Batman. Experience Gotham City through the eyes of the World's Greatest Detective in an all new Arkham mystery
LEGO Marvel Super Heroes
Warner Home Video - Games
LEGO Marvel Super Heroes features an original story crossing all the Marvel families. Players take control of Iron Man, Spider-Man, The Hulk, Captain America, Wolverine and many more Marvel characters as they try to stop Loki and a host of other Marvel villains from assembling a Super weapon which they could use to control the Earth. Players will chase down Comic Bricks as they travel across a LEGO New York and visit key locations from the Marvel universe such as Stark Tower, Asteroid M, an abandoned Hydra Base and the X-Mansion.
Titanfall 2
Xbox
Blaze your way through the frontier with these sizzling hot customizations. The Nitro scorch Pack gives you Nitro war paint and firebrand nose art Options that will really make your Titan Stand out in the Heat of battle. And add a little extra flair with a unique Gold beast mode call sign.